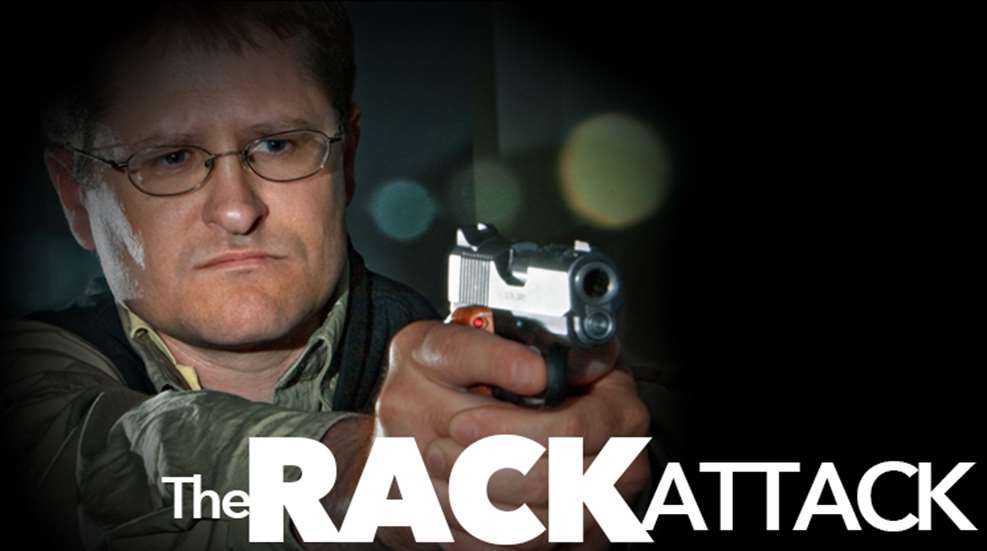 By Paul Rackley
With 16 former competitors vying to be the best, Top Shot All Stars has begun. It was nice to see that the show returned for a fifth season, since rumor had the show slipping into oblivion due to the high costs of making the show—the high speed cameras that provide all that awesome bullet-entering-target footage are not cheap.
The first episode brought back all four previous winners, along with a few fan favorites, including two of mine—Kelly Bachand and Jamie Franks. I've always felt that Kelly would have gone farther in Season One if he hadn't been the first contestant in the Shoot from Above challenge; the other shooters learned from watching his run. Later seasons had following shooters off site, so the producers must have noticed that as well. They also brought back Navy diver Jamie Franks, who sent a few of his fellow Season Two competitors home because he kept being sent to Elimination by the others. Of course, that can't happen this season, as there are no teams and only skill in shooting will determine who rises and falls.
The season started with a course where shooters fired three rifles at three targets after overcoming an obstacle before each set. It was a nice validation to see that Kelly had the best time of 1 minute and 26 seconds, beating Blake Miguez by 2 seconds. The shooters with the eight worst times were sent to the Proving Ground to determine who would compete in Elimination. The Proving Ground was simple—one shot from a Colt Peacemaker for each shooter, with the two farthest from the center competing in Elimination. This ended up forcing Gary Quesenberry and Greg Littlejohn to compete head-to-head with the Milkor M32A1 Grenade Launcher, sending Littlejohn packing.
It also seems as if the producers have finally listened to viewers and eliminated the drama of the house from the show. The only time the house was even shown was during the packing of the two competitors right before the Elimination round. In my opinion, this was a major improvement as I thought Season Three was the worst because it seemed as if the producers wanted to go the route of traditional reality shows and bring in shooters with attitude. Top Shot is about shooting, and that is what I want to see. We'll see if this continues.
Who has returned that you're anxious to see go all the way? I'm holding out for Kelly, Jamie and Joe.