by
Philip Schreier, Senior Curator, NRA Museums
posted on March 18, 2016
Support NRA American Rifleman
DONATE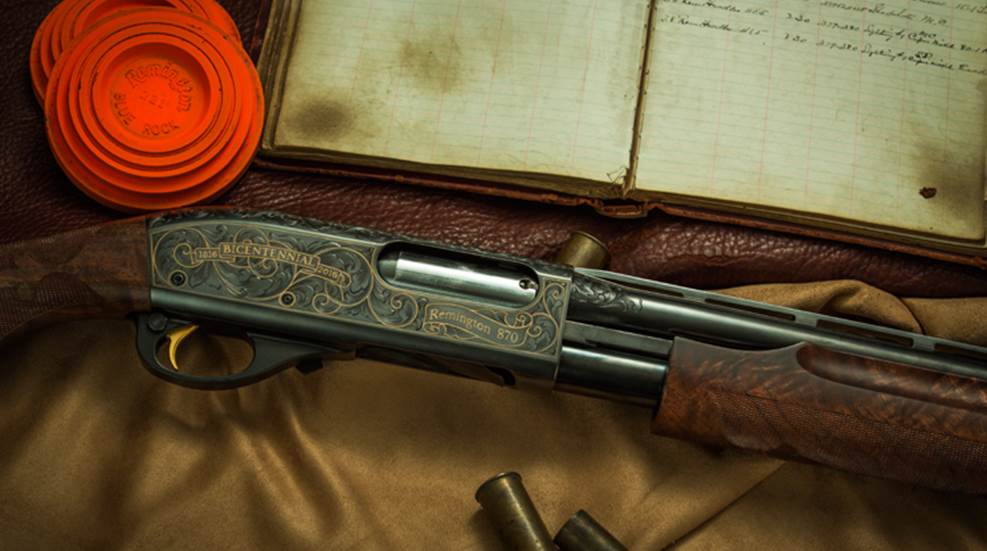 Of all the guns made by Remington, few rival the Model 870 pump-action in terms of success and numbers. Remington is producing limited editions of some of its most popular models this year. 
In The Beginning
In 1816, a young 22-year-old named Eliphalet Remington, Jr., walked 15 miles from Ilion, N.Y., to Utica, N.Y., to meet with a gunsmith who could rifle a barrel he had forged back at home. After learning some tricks of the trade from gunmaker Morgan James, he assembled a fine rifle from parts and a stock he had handcrafted. 
During a local rifle match (yes, they had those in New York once upon a time), Remington placed second but turned the heads of many of his fellow competitors, who inquired about the origin of the fine rifle he had used. When he told them it was of his own make, many of them instantly pressed cash into his hands, requesting that he create a similar rifle for themselves. Eliphalet Remington was in business, although not as a gun manufacturer but as a barrel maker.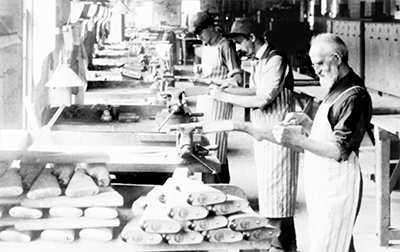 Two hundred years later, Remington is not only America's oldest gunmaker but also one of the most successful. Recent military sniper rifle contracts, a thriving ammunition plant and a foray back into handgun manufacture are keeping Remington alive and profitable. The acquisition of numerous venerable competitors, such as Marlin and Harrington & Richardson, DPMS and Bushmaster, and a new plant with modern machines keeps Remington well positioned to enter its third century of firearm manufacturing (see "Remington Retools"). 
To collectors, Remingtons have never had the same allure of the marquee names such as Colt and Winchester. The auction companies don't often report a Remington selling for six figures. This might be due to marketing and popular culture attitudes but, looking at the track record of even the more well-known brands, Remington has outproduced every arms maker in the country.
During its 200 years of manufacturing, Remington has introduced numerous firearm innovations. The Remington-Beals was the first American-made, solid-frame revolver produced in substantial numbers. The Rolling Block rifle was one of the most-produced arms of the 19th century and a favorite of the early NRA Creedmoor competitions. The cane gun was popularized by Remington, and remains one of the company's most desired collectables. The British Pattern 1914 and U.S. Model 1917 Enfield rifles were manufactured at Ilion, as well as at its Eddystone, Pa., factory. The venerable Parker Brothers Gun Co. was acquired by Remington in 1934 and made America's premier shotgun until 1942. The Remington .32 or .380 ACP Model 51 semi-automatic pistol was favored by Gen. George S. Patton, and the Springfield M1903s and M1903A3s were made by Remington until M1 Garand production numbers could get that rifle into the hands of nearly every frontline G.I. during World War II. Today, the factory is making bolt-guns—including the U.S. M24 sniper rifles—modern semi-automatic rifles and shotguns, pump-action rifles and shotguns, rimfires and an ever-expanding line of pistols.