Support NRA American Rifleman
DONATE
When it comes to reloading precision ammunition, a discriminating marksman can expect to spend several hours making as few as 50 rounds. The process of painstakingly conditioning new or once-fired brass, and seating bullets to an exact depth, is arduous at best. Yet, for a select group of shooters, half-minute-of-angle (MOA) just won't cut it, and their fastidious efforts are considered a valuable investment of time. This process is the same regardless if it is done with off-the-shelf reloading equipment or precision high-end gear.
After training thousands of students at Renaissance Firearms Instruction, I've found myself continually including the old adage "buy once, cry once." As with most of the knowledge that I bestow upon our students, this, too, comes from personal experience. Imagine a young reloader doing all he could to get sub-MOA accuracy out of a highly acclaimed .308 Win. rifle. This is one of the most forgiving rounds available, yet even tried-and-true component combinations simply would not deliver that satisfying clover. After talking to one of the more seasoned benchrest shooters at my local range, he informed me that my $35 die set was "junk," and proceeded to show me how much runout (crookedness) my loaded rounds actually had. After tallying up the cost of range fees, components and, of course, my precious time, I found myself nearly sick. Afterward, he introduced me to Forster Products, and I in turn introduced my faithful rifle to sub-MOA ammunition.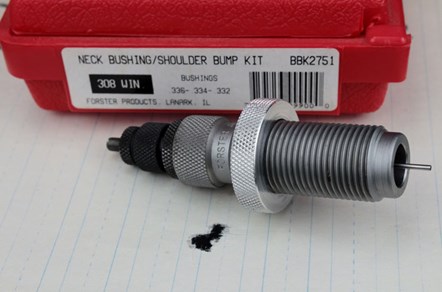 Forster opened its doors in 1932 in Forest Park, Ill. Shortly after World War II it relocated to its current location in Lanark, Ill, as the Forster Bros. wanted to move to where the hunting was better. Originally the company had nothing to do with firearms; its sole products were tiny model airplane engines. As early as 1935, with the market declining on these gadgets, Forster utilized its precision machining equipment to create reloading products. A slow transition turned into a roaring reloading equipment company when, in 1946, it invented the very first case trimmer. The idea of trimming a case was new to the shooting community, but instantly the value of being able to reload a case more times was apparent. The increased precision and accuracy was also about to be noticed. By 1985, the now booming manufacturer acquired Bonanza, and started producing its signature spring-loaded seating die along with many other precision-based products.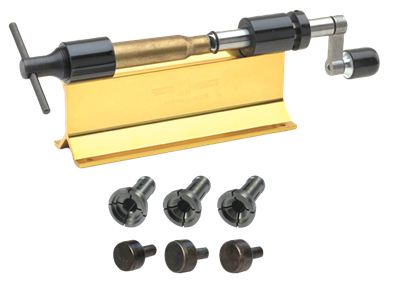 Over the years my dealings with Forster Products have been interesting and enlightening. Time and time again I have found myself taken back by not only outstanding accuracy, but world-class customer service as well. Usually customer service isn't my first talking point when writing about a manufacturer, but in this case it's very important to understand the folks behind this company in order to appreciate the level of care that goes into ensuring things aren't just good, but absolutely perfect. For starters, owners Robert Ruch and Rodney Hartman oversee all product concerns and address customer feedback, which they have done since 1980 when they tossed their respective Forster marketing and machinist positions aside and purchased the company. Although they now have their respective offices, their current positions do not keep them off of the factory floor (which employs just 22 devoted full-time workers) as they continually seek improvements on Forster's already renowned equipment. My interest in its customer service policy was sparked when I digested a simple exchange that took place at the 2019 SHOT Show.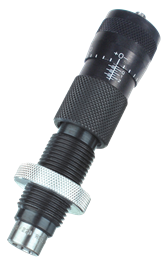 By that point I had already had more than a decade of experience working directly with Forster and had reached a point where I could speak with Robert in person. That particular year I was hunting for the perfect 6.5 Creedmoor load and got down to just about half MOA. I noticed that with this one new bullet I was getting a very faint ring around the ogive from seating. When I mentioned this to Robert, he looked it over and offered a host of solutions as he explained that it is getting increasingly more difficult to keep up with all the new bullet designs coming to market. After jotting down some advice I dared to ask him if he thought the ring was contributing to any loss of accuracy. "Well I hate to say it, but probably not," he replied. It was the particular choice of words that intrigued me, and at the same time allowed for a glimpse into his mind. The "I hate to say it" part showed me he isn't exactly OK with allowing something to exist that might be causing a miniscule loss of accuracy. Using those particular words also showed me that he understood that is not the answer the discriminating rifleman wants to hear. He was not willing to brush off the concerns of Forster's customers.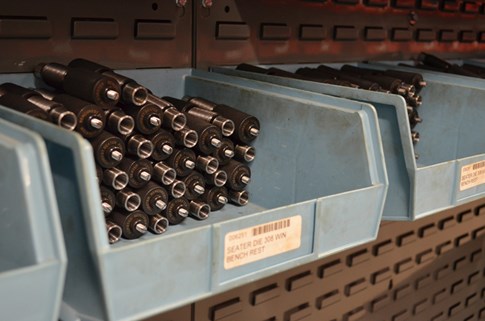 That spring I stopped by the booth at the NRA Annual Meeting & Exhibits to see how these folks were doing with the new Valkyrie dies, and was greeted by Operaions Manager Scott Kempel, who has been with Forster since 2012. After a brief chat about plans for the rest of the year, he reached into his pocket and passed me a hand-polished seating stem, specific to the bullets that were giving me some trouble. He explained that my data was used to refine the design and eliminate the blemish caused by seating. Nobody asked them to do that, and honestly, I had forgotten about it. After getting it home and firing some rounds that were built with the refined seating stem (which were now pristine) I had a "hate to say it" moment myself. Robert was right. it wasn't hurting the accuracy at all! He knew he was right and that still didn't stop him from revising the design.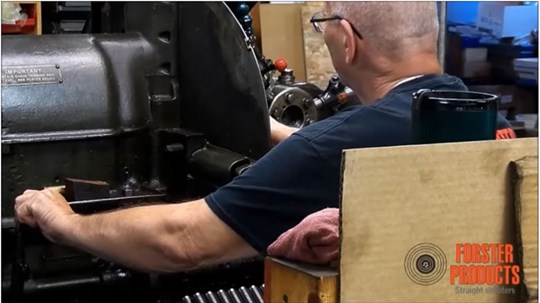 It's this level of concern that makes Forster the manufacturer that it is today. The efforts of its employees are apparent in its products. While the flagship case trimmer is still being produced, most will flock to the dies. Forster dies are cut with a one-piece reamer that ensures even more precision than the typical modern CNC machining. Once cut, each die is polished by hand twice, once before and once after heat treatment. While this process takes longer, the end result is a more consistent product that simply creates better ammunition. If that die happens to be a bushing bump die, it is fitted with a set of three cryogenically treated bushings that ensures the hardest, smoothest working surfaces possible.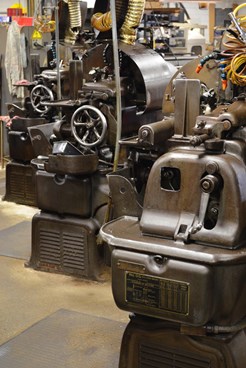 A good sizing operation needs to be followed up by absolute concentric seating, and this is where Forster's spring-loaded seater die comes into play. A spring-loaded mechanism helps guide the bullet through a channel that is only 1/1000th of an inch over bullet diameter, making it literally impossible to impart runout into the finished round. Maintaining this level of precision involves careful machining, ruthless quality control and the frequent changing of cutting bits, regardless of how expensive they might be.
As if record setting dies weren't enough, Forster also produces the original Co-Ax press that self-aligns each component in the reloading process, hammering home unsurpassed precision. A free-floating design allows the die to slide fore and aft as it centers itself with the cartridge during its stroke. This ensures there isn't any unnecessary torquing as a result of misalignment. With both the press and the dies working together to create the most consistent ammunition possible, all that's left is the shooter.
Forster builds these products alongside hard to manufacture headspace gauges and a variety of other gunsmithing tools. Tools like these are critical if you intend to keep your firearm accurate throughout its lifespan. If you have an interest in building or maintaining your own firearms you can look to them to round out not only your reloading bench, but your workbench too.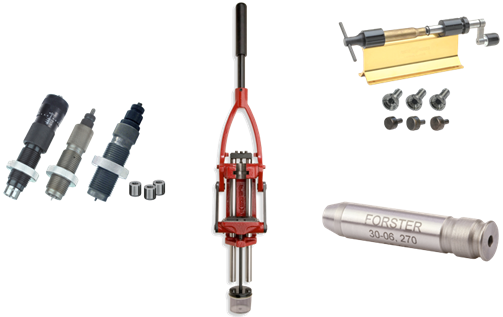 My introduction to Forster Products has had a major impact on my precision shooting career, and some might argue even saved it during its genesis. I have no shame in admitting that my frustration eventually would have led to the abandonment of my pursuit for extreme accuracy. Good equipment isn't the full equation to accuracy, but even Robin Hood can't make a bent arrow fly straight.
For more information visit Forsterproducts.com.