Gallery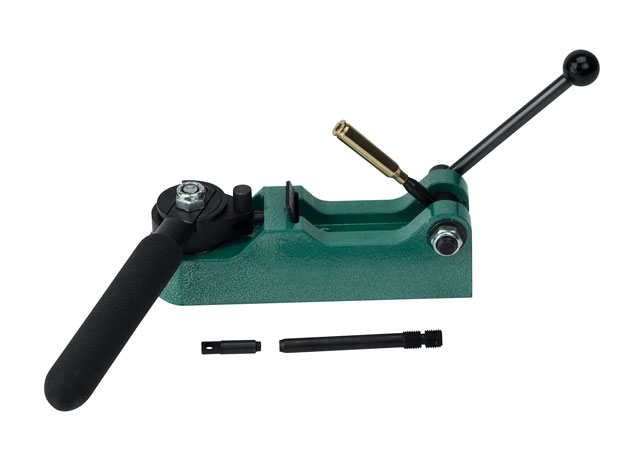 Primer Pocket Swager
AR-15 rifles eat a lot of ammunition, so reloading is a viable cost-saving operation. However, all military ammunition, an excellent source for reloading brass, has staked primers, which are difficult to remove. Many ammunition companies also stake the primers of commercial ammunition. As such, a bench tool like the Primer Pocket Swager is an excellent investment. The swager has a cast aluminum base, hardened steel cam, foam padded grip and a hardened steel rod that supports the case from inside to allow alignment with the swager head. It accommodates 22-caliber cases and larger, and comes with the RCBS limited lifetime warranty.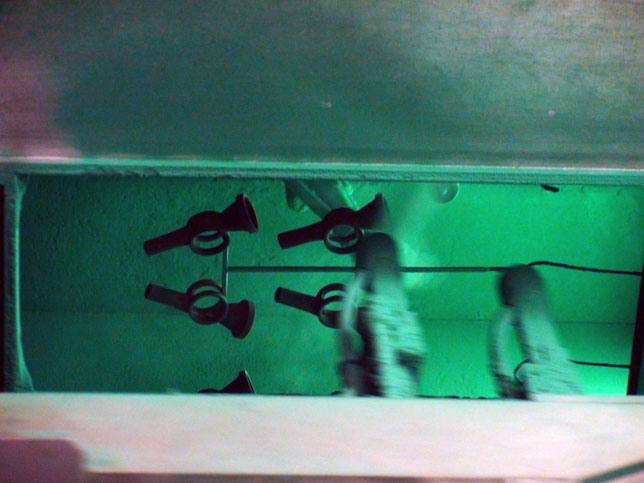 The Green Reloader
After being machined, parts for RCBS reloaders and other equipment are painted with its recognizable green finish and baked to ensure the longevity of the coating.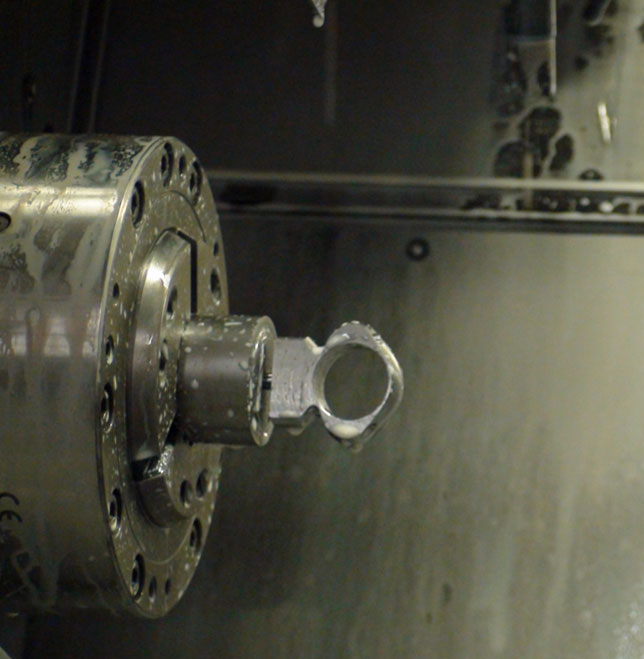 Weaver Scope Mounts
Now that RCBS is part of the ATK Sporting Group, it also produces products for other divisions, including these Weaver Scope Mounts, in the Oroville plant.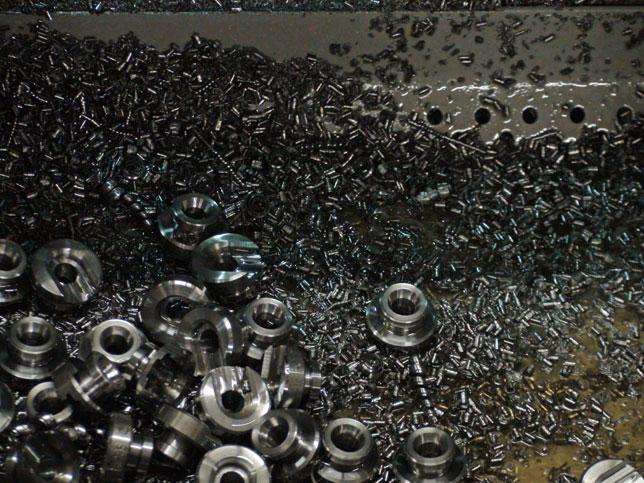 Productivity
Because of the automated process, RCBS is able to produce its products, such as these shell holders, in large quantities at a lower cost for consumers.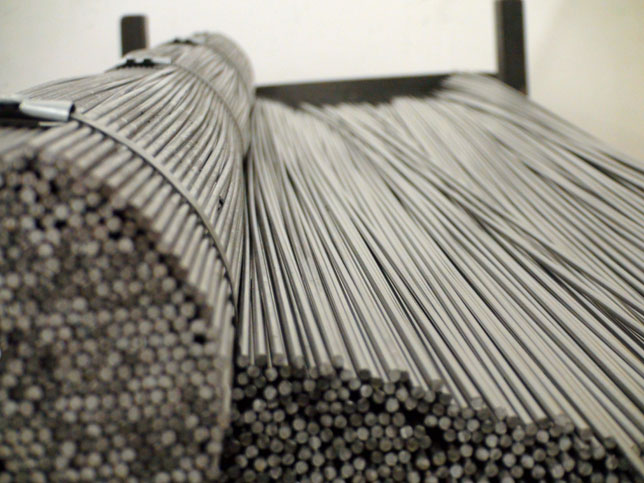 Materials
RCBS produces its components primarily with wire draw and CNC machines. To ensure fulfillment, the company purchases large amounts of aluminum and steel.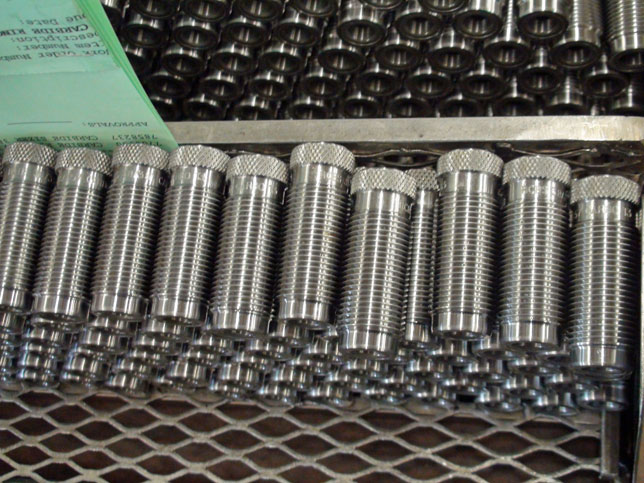 Reloading Dies
While RCBS produces almost everything needed to reload—minus components like bullets, primers and powder—the company is best known for its reloading dies, which come with a limited lifetime warranty.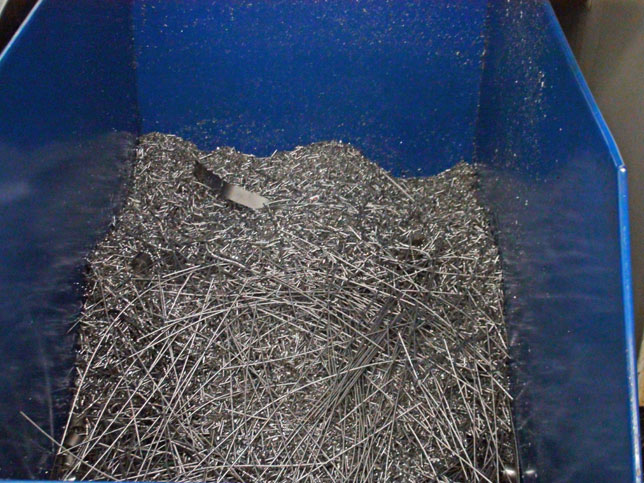 Recycling
As expected, RCBS produces a lot of metal shavings during the machining of its products. The company recycles as much waste as possible, including the coolant used in its CNC machines.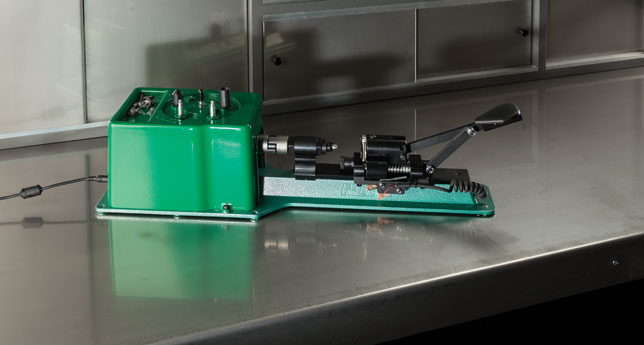 Case Prep
Whether loading small batches of custom rounds or cranking out hundreds of rounds for training or competition, cases must be prepped, trimmed, deburred and aligned. The Universal Case Prep Center uses a 24-VDC motor to run a variety of case prep stations, including trimming, primer pocket and chamfer stations at up to 360 RPMs. The unit is ambidextrous and accommodates case head diameters from .250 to .625 inches and lengths from .720 to 3.375 inches. The Case Prep Center comes with a 2-year warranty for $525.95.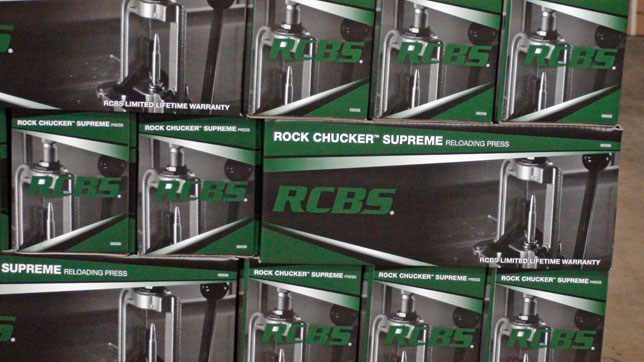 The Rock Chucker
RCBS produces a variety of reloading presses, with its best-known being the Rock Chucker. Named for a varmint, the press accepts most standard reloading dies.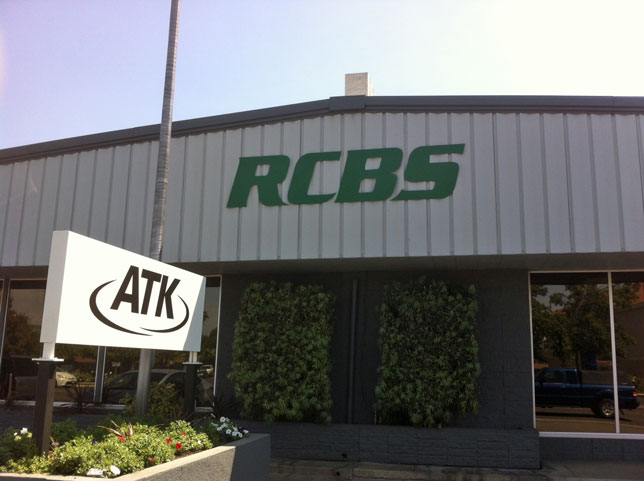 RCBS
RCBS is celebrating 70 years of building high-quality reloading equipment—everything from presses and dies to shell plates and accessories. Founded by Fred Huntington, RCBS is now part of ATK, which has updated its machinery and increased its productivity.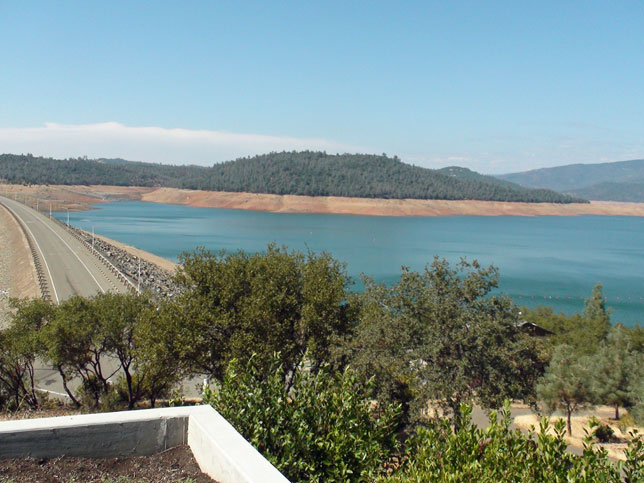 Oroville, Calif.
RCBS is located in Oroville, Calif., below Lake Oroville, and is protected from flooding from the Feather River by the tallest dam in North America. Oroville Dam is 770 feet tall and more than a half mile wide at its base.