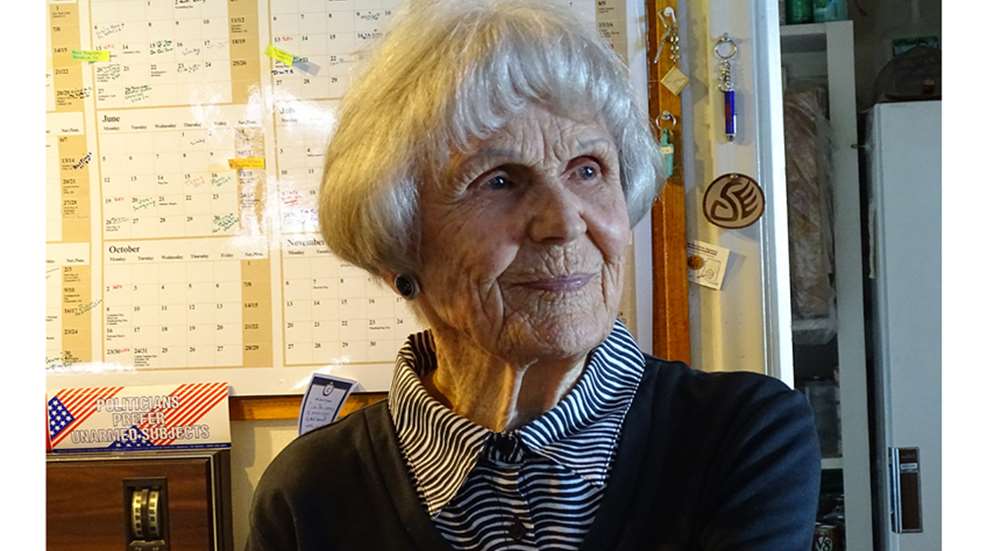 A memorial service for Janelle Cooper—co-founder of Gunsite Academy who died on July 28 at her home at Paulden, Ariz.—will be held Saturday, Sept. 28, at St. Luke's Episcopal Church in Prescott, Ariz. The public is invited to attend and/or post a remembrance on the special Gunsite web page in her remembrance.
"If I take nothing else away from my many life lessons learned from my visits with Mrs. Cooper, it is summed up in this message I received," said Ken Campbell, chief operating officer of Gunsite Academy. "'After being around Jeff you left thinking: Wow, he is something special. After being around Janelle, you left thinking: Wow, she thinks I'm something special"
Mrs. Cooper was the second of the two Jasper Glenn Marks and Florence Pixley Marks children. She was born in Los Angeles in 1920, attended Stanford University, and during her junior year met someone who would forever endear her to self-defense enthusiasts. In February of 1942, a few short months before her graduation, she eloped with Jeff Cooper.
He was a former ROTC-student with a rank of second lieutenant in U.S. Marine Corps assigned to the Pacific after completion of basic training. After World War II he briefly left the service, but was called back during the Korean Conflict to perform still-undisclosed special operations. He left the service at the rank of Lieutenant Colonel.
The couple raised their three daughters in Big Bear Lake, Calif., but in 1975, moved to Paulden, Ariz. Their American Pistol Institute, which would become today's famed Gunsite Academy, was established that year on 200 acres near Prescott.
Mrs. Cooper celebrated her 99th birthday in May with family and friends at Gunsite's "Revelation" classroom. Her final resting place is next to her husband—who preceded her in death in 2006—in a mausoleum at Gunsite Academy.
Her granddaughter, Tess, explained in her obituary, "As the perfect complement to Jeff, Janelle's steadfast devotion to her husband facilitated the success of his vision. Janelle's charm, grace, and warm hospitality greeted decades of students and instructors, leaving her with lifelong friends far and wide." Her brownies, tea and lemonade celebration for graduates of the 250 Course were legend.
"The teachings of the Coopers, the way they lived their lives to the fullest, will live on with free men and women. As long as free men bear arms, they will be remembered," Campbell summarized, adding one Gunsite graduate thought the angels above breathed a sigh of relief at her arrival. "…[B]ecause now there is someone who will gently intervene whenever Col. Cooper tells God why his is wrong."