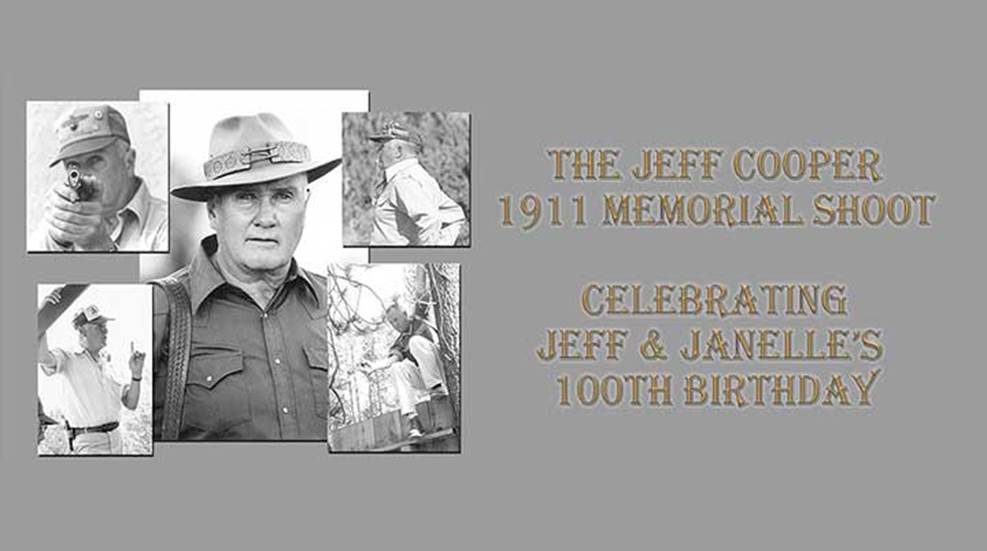 Gunsite Academy
founder Col. Jeff Cooper would have turned 100 years old in May 2020, along with his wife, Janelle, who passed away last year at the age of 99. To honor and celebrate the memory of the couple, Gunsite will host a one-day match called the Jeff Cooper Memorial Shoot. The match will be held on May 24, 2020.
In keeping with the event's title character, the shoot will be a retro-style match that incorporates several of Col. Cooper's old courses of fire. The match will not exceed 100 shooters, and the final 16 shooters will participate in a shoot-off in the famous "J Ladder" course of fire.
Fitting for an event that honors the memory of Col. Cooper, the only style of gun allowed for use in the competition is a single-stack 1911 chambered in .45 ACP. No revolvers, DA/SA semi-automatics, striker-fired guns are allowed, and extended single-stack magazines are not allowed either, and no race holsters or slide-mounted optics will be permitted. This is a classic, retro shoot performed with Cooper's favorite semi-automatic handgun structured as Saint John Moses Browning intended.
Awards will be presented to those who place in the event, and a special retro-style T-shirt is provided to each participant. Lunch is provided as well. A separate contest will be judged based on the best "BBQ" rig of a gun-holster combination. Participants can bring any gun or holster outfitted with custom stocks or grips. Winners are judged solely on looks alone.
For more information on the Jeff Cooper Memorial Shoot, stay tuned to the Gunsite Academy web and social-media pages. Some of the proceeds gathered from the shoot will benefit the Jeff Cooper Legacy Foundation. Registration for the event is now open, and interested individuals can sign up at
gunsite.com
.