Support NRA American Rifleman
DONATE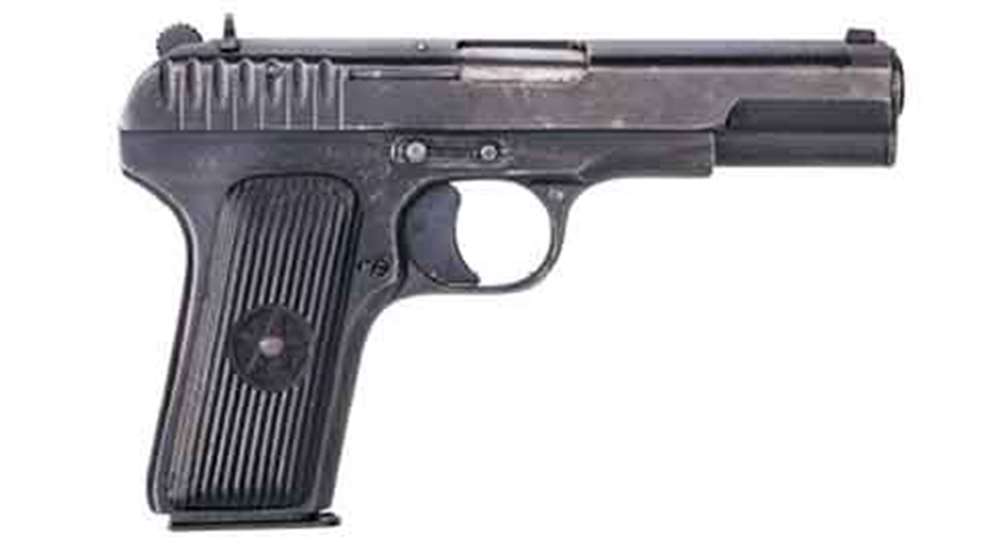 One of the most prolific pistol designs ever made was the semi-automatic bearing the name of its designer, Fedor Tokarev. This rugged service handgun was conceived to replace aging Nagant revolvers as the service auto of the Russian Armed Forces. This was in the early 1930s and about 1.7 million were made before the gun went out of print in the '50s. To a western handgun enthusiast, the roughly fitted and finished Tokarev might seem crude in its appearance and questionable in performance. Nothing could be further from the truth. The Russians do not see any military firearm as anything more than a tool. They're unwilling to pay to have tool marks polished away from the receiver when there is no functional reason to do so. They make heavy use of stamped sheet steel parts, their guns tend to last and to perform exactly as designed. Pistols are a necessity in any modern army and the Tokarev was used by the Russians and their allies for decades.
The gun does have some unusual features. For one thing, it is chambered for a slight variation of the 7.62x25mm Mauser cartridge, which works in the C96 Mauser pistol. Also called the .30 Mauser for the Broomhandle, this ammo and gun were extensively used by the German enemy. This simply means that the Russians were able to used captured German ammo in their Tokarevs---but not the other way around. This feature takes on greater importance when you consider that the Russian submachine guns were also chambered for the Tokarev cartridge. The WWII Russian army relied heavily on SMGs, arming battalions of assault infantrymen with them in preference to bolt action rifles. The 7.62 Tokarev is actually a pretty hot number, driving an 85-gr., .30-cal. bullet to around 1500 fps. It penetrates like crazy, which is necessary when the enemy is wearing heavy woolen clothing.
The old Toke was seen in Vietnam and just about every other battlefield where Soviet bloc countries were engaged. It truly is outmoded these days, but features like mounting the lockwork on a plate was way ahead of other designs. And the record of plain, down-and-dirty battlefield reliability draws the respect of any soldier who had to keep their weapon going under any condition.