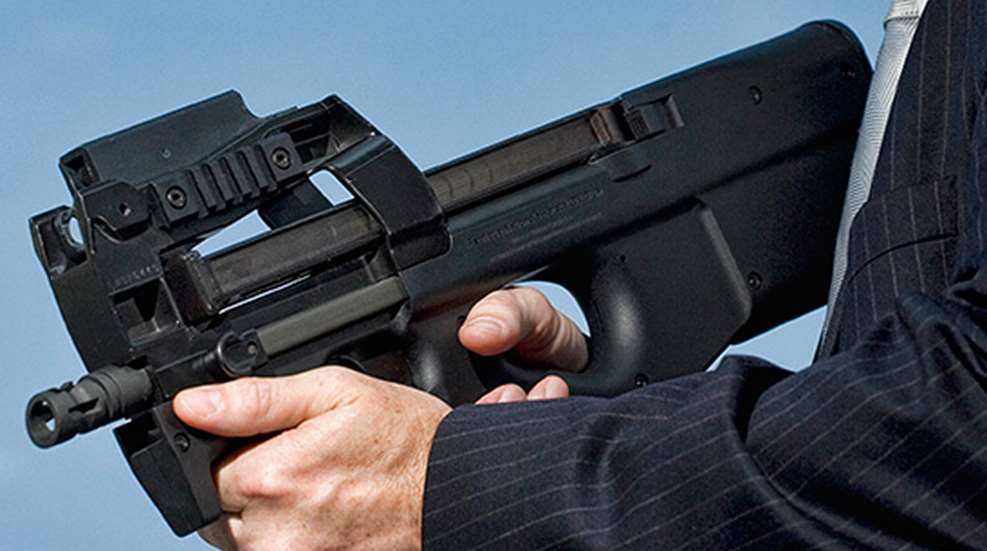 In mid-March 2016, the Secret Service started shopping for a firearm to replace or supplement its fleet of H&K MP5s (below) and FNP90s (top, image by author).
Here's the civilian-legal FN PS90.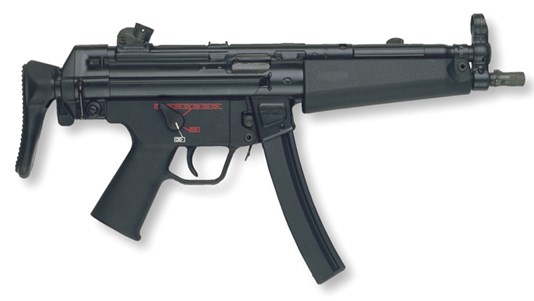 H&K MP5

I've met and known a few of the agents, and to the person they're hard working, dedicated and decent—so I'm glad an upgrade is in the works. Of course, not everyone will agree it's going to be an improvement. I'll let you decide.  
"A March 14 Solicitation Request posted on FedBizOpps.gov announced specifications for the new gun. Those submitted for consideration must meet the following dimensional requirements: maximum height 8.5" (without accessories), 10"- to 12" barrel with a 1:7" RH rifling (5.56 NATO), weight of 7.5 lbs. or less, overall length (extended) of no more than 34", direct-gas-impingement or short-stroke piston operation and ambidextrous fire-controls that select from safe, semi-automatic and fully automatic. Firearms with a "burst limiter" will not be considered for the 10,000-rifle contract.
While the debate rages whether going to a gun that appears to have a lot of M-4 in its bloodline is best, there's little dissension on the other point. The Secret Service deserves the best system available today.

The MP5s currently in use by the division are chambered in 9 mm, which present a challenge when it comes to neutralizing a threat in body armor. The bullpup-style P90s are chambered in 5.7x28 mm, and according to the mainstream media, it's more effective in the aforementioned situation.