Support NRA American Rifleman
DONATE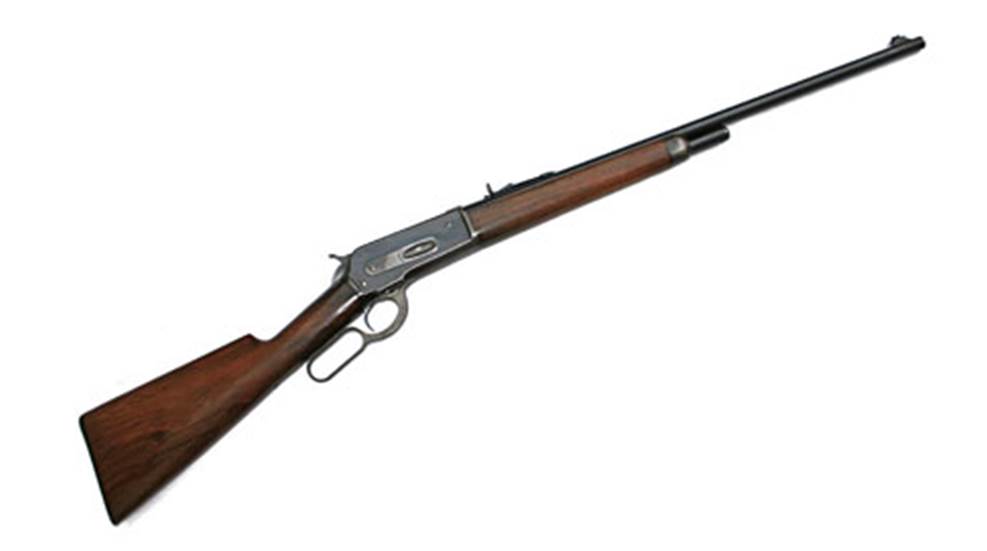 By today's standard, referring to a 7½-pound hunting rifle as "extra light weight" might be open to debate, but at around the turn of the last century, this big-game lever-action rifle was state-of-the-art. The Model 1886 rifle was unlike the previous toggle-link Winchesters of 1873 and 1876. It had a stronger, beefier action that could chamber the popular .45-70 Gov't cartridge. Eventually offered in 10 chamberings ranging from .33 Win. to .50-110 Win., the 1886 was the ultimate medium-range hunting rifle.
The product of brothers Matthew S. and John M. Browning, the Model '86 owed its popularity to an action as smooth as warm butter, yet strong as a tank, thanks to twin vertical locking bars that slid up through the receiver. When the Browning brothers showed their Model 1886 prototype to an executive at one of the country's leading firearms dealers, Schoverling, Daly & Gales in New York, they were told their rifle held the key to Winchester's future. Indeed, it put Winchesters in the hands of serious big-game hunters, not the least of whom was Theodore Roosevelt. In fact, it was TR who indirectly focused on one of the rifle's faults: it was heavy. Roosevelt responded by ordering an '86 with a half magazine to reduce the 9-pound weight of the 26-inch octagon-barreled rifle.
Winchester also took note of its popular lever-action's heft and introduced the 1886 Extra Light Weight in 1896. Chambered in .45-70 Gov't and featuring a 22-inch round, tapered barrel, a half magazine, a hard rubber shotgun buttplate and a straight-grip stock, this was also Winchester's way of eliminating many special order options, although a take-down version was available. In 1902, the Extra Light Weight was also chambered for the .33 Win., albeit with a 24-inch barrel.
The Extra Light Weight was discontinued in 1919 but re-cataloged from 1928 until 1931. Not many of these slimmed-down '86s were produced, making them one of the more desirable Winchester variants.
This Winchester Light Weight, chambered in .33 Win., was manufactured in 1905. It shows years of honest use but retains much of its bluing and traces of casehardening, now drifting to grey. The sights are period replacements, and some of the screws are marred. Nonetheless, it is still occasionally used by its current owner to hunt deer, and in 60 percent condition, it would easily fetch $1,850 to $2,200 at a gun show.
Gun: Winchester 1886 Extra Light Weight
Serial No.: 138XXX
Caliber: .33 Win.
Condition: 60 percent (NRA Good - Modern Gun Condition)
Manufactured: 1905
Value: $1,850 to $2,200