Support NRA American Rifleman
DONATE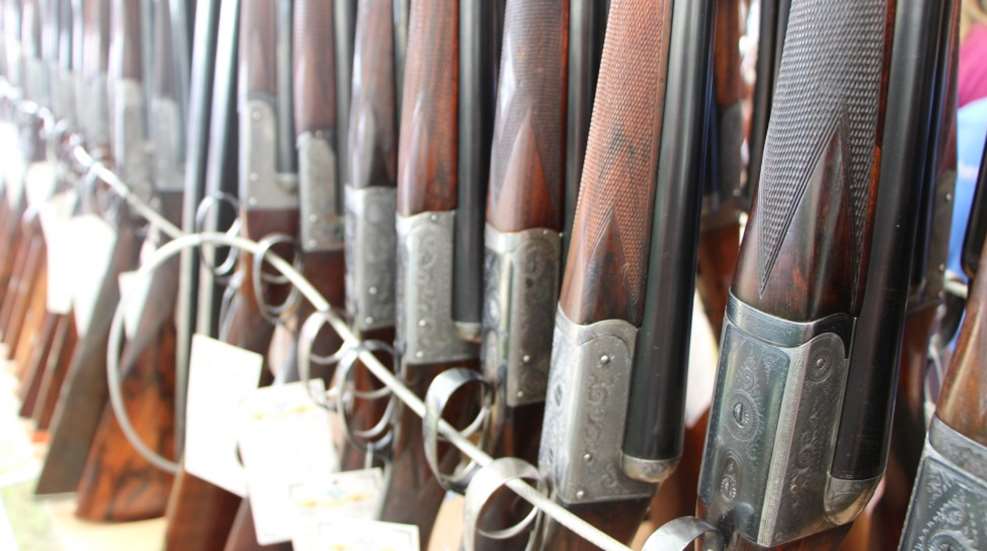 Though double-barreled firearms—rifles or shotguns—haven't exactly been popular in America for more than a century, top-quality vintage models retain considerable cache and thus generate considerable interest. For remaining fans, high-end doubles represent sophisticated craftsmanship, styling, mechanics and handling, not to mention a gun library's worth of shooting mystique.
So while the volume is relatively low, demand persists for the comparatively few vintage doubles available at any given time here in the U.S. And it's unlikely you'll find these coveted guns at your local firearms retailer. Mostly they're on offer from specialized dealers, Cabela's Gun Libraries and select auction houses, and so the faithful pretty well know where to look for new inventory.
In the U.K., apparently the equation is different, at least on the supply side. Last week at the giant CLA Game Fair, I saw dealer stand after dealer stand well-stocked with British best "[shot]guns and rifles," plus superb works from the Continent, as well as a scattering of America's finest.
While there were far too many fine doubles to count, I'm sure that number went into four figures, all within a middling rifle shot of one another. What a treat! And though there's no telling how many actually sold during the weekend show, I witnessed plenty of earnest gun trading in progress.
What guns, you ask? Here's a partial rundown. There were many from British marquee brands such as Purdey's, Holland & Holland, Boss and Westley Richards, along with examples from well-regarded lesser-knowns such as Woodward, William Evans, William Powell, Joseph Lang, Greener, Churchill, Gibbs, J. Kirk, W.J. Jeffery, H.J. Hussey, Watson Bros. and Henry Atkin. Among them were numerous cased models, including matched pairs, hammer guns and showy color-casehardened sidelocks and Damascus barrels. Mostly I'm talking about side-by-side smoothbores and express rifles, but over-unders were out in force, too, though new production far outnumbered classic older stack-barrels. Top billing among newly minted doubles had to go to Purdey's Bicentenary Trio, celebrating the London firm's 200th anniversary with a classic side-by-side 12-gauge, a 20-ga. over-under built from high-tech Damasteel, and an Express rifle in .470 NE.
European makers, including Beretta, AyA and [Belgian] Browning, had plenty of guns in show, along with custom works from shops in Ferlach (Austria) and Liege (Belgium). Scattered within that imposing company were a few proud Americans, including deluxe Parkers, L.C. Smiths and a handful of the nicest Winchester 21s I've ever seen.
So if you were wondering where to seek out vintage doubles …  now we both know.