Support NRA American Rifleman
DONATE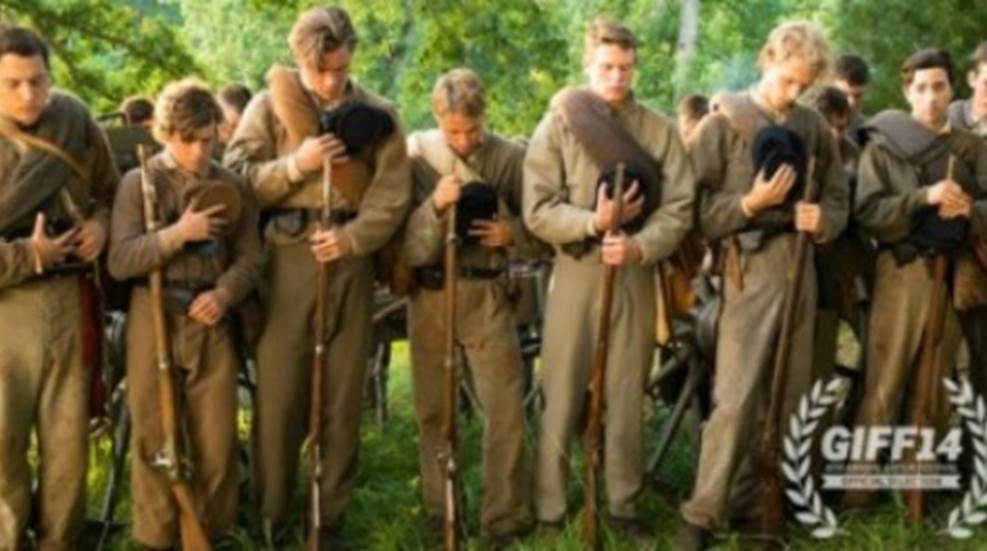 Now in its eighth year, the Washington, DC-based GI Film Festival kicked off yesterday with a gala event heading up a week-long celebration of America's military men and women as seen through eyes of creative filmmakers. A total of 56 films-ranging from full-length features to documentaries to shorts and from the Civil War through Iran and Afghanistan-will be screened at several locations throughout the capital area.
"This is the most emotionally compelling film line-up we've ever showcased," said GIFF President Brandon Millett. "These films will shock you. They will move you. They will entertain you. And I guarantee you will come away with a greater understanding of military veterans of all generations and their families."
Along with battlefield action scenes, the festival lineup explores issues faced by American GIs, from their letters home to post-traumatic stress to employment and marital difficulties. Highlights include the world premiere on May 25 of "Fort Bliss," which follows the return of a decorated combat Medic (Michelle Monaghan) to life as a single mother; the narrative short "White Feather" profiling legendary Vietnam sniper Carlos Hathcock; and "When Hollywood Went to War," a compilation of newsreel footage, home movies and other film assets about the U.S. Army Air Force's First Motion Picture Unit, comprised of stars like Ronald Reagan, Clark Gable, Jimmy Stewart during World War II.
The 2014 festival launch took place at the Old Town Theater in historic Alexandria, Va., where GIFF hosted the world premiere of the Civil War epic, "The Field of Lost Shoes," retelling a little-known story of valor when young cadets from the Virginia Military Institute marched to the front and ultimately played a pivotal role in defending their homeland against the invading Union army. The showing brought a glimmer of Tinseltown to the streets of Alexandria as VIP guests, media and attendees mingled on the red carpet with the film's executive producer, Brandon Hogan, and one of its stars, David Arquette.
Later this week, americanrifleman.org will take a closer look at "The Field of Lost Shoes" production from the unique perspective of a current VMI cadet who has a small part in the movie.
The GI Film Festival is a non-profit endeavor founded 2006 by Brandon and Laura Law Millet. In addition to the growing annual flagship festival, the Millets announced plans to work with the Cinemark theater chain on a Fall 2014 tour of military-themed films, and with the U. S. Army on an upcoming road show to bases. Numerous sponsors, celebrities, military brass and political leaders have lined up to support GIFF.