We all have at least one family member, loved one or close friend who stood on the front line of freedom to protect this great republic and our way of life. We honor them, and those who came before them, on Veterans Day, but there's another way to show your support year 'round—buy from veteran-owned businesses and companies that support charities helping those who served.
It's the least we can do, and it's surprising the number of products and services that fit the bill. Here's a small sampling.
Fisher House Foundation runs a network of comfort homes where, "… military and veterans' families can stay at no cost while a loved one is receiving treatment." Located conveniently at military installations and Veterans Administration hospitals, more than 27,000 families used the facilities in 2015 alone. The non-profit organization also runs a Hero Miles program that allows the donation of frequent flier miles to help underwrite travel expenses as family members try to reach the side of an injured loved one.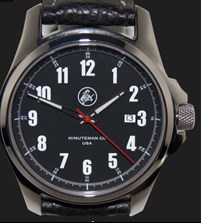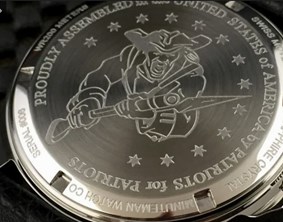 That's the kind of effort that makes this nation great, and so is the fact that Minuteman Watches is donating 25 percent of its profit this year to the organization. The son of a disabled Vietnam Vet founded the company, partly to support causes like Fisher House, but he also wanted to "provide work for Americans where we can," and "provide a quality product that will stand the test of time." Each of the timepieces are water resistant to 200 meters, feature a sapphire crystal, Swiss movement, luminous hands and much more. These aren't mass-produced, either. Each is built when your  order, come with a five-year limited warrantee and free lifetime battery replacement.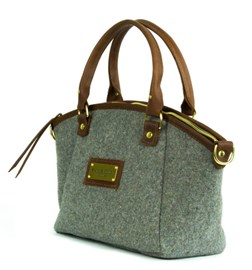 Sword & Plough works exclusively with companies that employ those who've served in uniform, and it donates 10 percent of its profit back to veteran organizations. It also recycles military surplus fabric and incorporates it into their bags, and the slight variation in material provides each with a subtly different color and one-of-a-kind look. Women will appreciate the style of the Grey Wool Handbag—Brown Leather, which has two interior pockets and brass studs for bottom protection.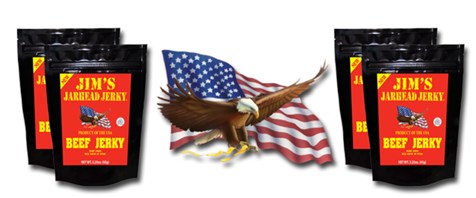 If supplies in the mancave are running short halfway through the football season, and jerky's atop your shopping list, take a close look at Jim's Jarhead Jerky before you run to the store. The veteran-owned business specializes in homemade style meats, and with old glory and an American eagle on the label, the only kneeling done before kickoffwill be your buddies begging for more. The fact the owner has sent more than 2,000 pounds to service members in the Sand Box makes things even more sweet.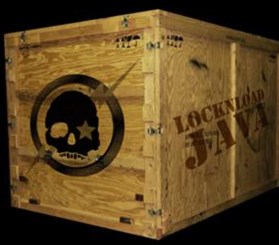 No one appreciates a cup of Joe's stout kick in the rear more than a combat veteran who served 21 years in our military. Thankful his spouse understands you shouldn't grow a 5-o'clock shadow with the first sip, which is why the husband-and-wife team at LockNLoad Java are quickly building a reputation for some of the finest grinds around. You can also help caffeine addicts on the front line get a fix through the company's Deployed Troop Coffee Package. If you've ever sent packages to someone deployed, you'll appreciate the convenience. 
Heroes Vodka has launched an all-out assault on Soviet domination from the Buffalo Trace Distillery in Frankfort, Ky. U.S. Marine Veteran Travis McVey oversees of the offensive, and with 4X distilling of 100-percent American grain, he's strategically avoided that bitter Russian-winterlike sting. A portion of every purchase goes to support AMVETS, and in 2014 the company was named No. 4 in a top-10 list of companies supporting veterans.



Dynamic adult-beverage entries can be dangerous, but even crusty old longnecks succumb to the high-caliber power of a .50 BMG Bottle Breacher. The variety of colors and themes allow operators to build a mission-specific kit, and a 30 mm MOAB Bottle Breacher is available if you unearth a vintage case from grandpa's basement.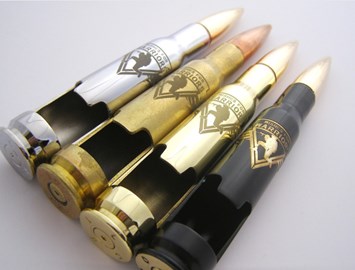 The products are made by veterans and the company has partnered with a long list of non-profit organizations to help those who served. One hundred percent of the profit from this model, for example, goes to help fund Wishes for Warriors.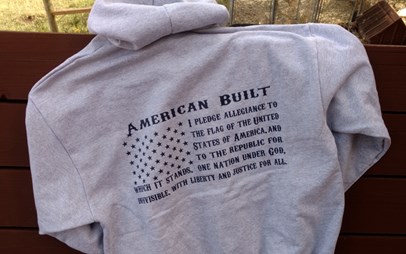 In a clothing market swollen with off-shore products that disintegrate after the first washing, veteran-owned American Built Clothing is bucking the trend by producing patriot-themed wear made right here in the USA. The company's Pledge of Allegiance Hoodie oozes patriotism on cold days, and your purchase helps a former Marine and Purple Heart recipient realize his post-war American dream. Be careful of counterfeits, though. The company recently uncovered another firm infringing on its trademark at a major retailer.

LiteFighter is a service-disabled-veteran small business that specializes in highly mobile shelter systems and military gear. The company's management team has more than 65 years of U.S. military experience between them—so these guys know something about the gear and its survival. The company's LiteFighter 1 is made in the U.S.A., can be configured five different ways, and is the company's No. 1 seller.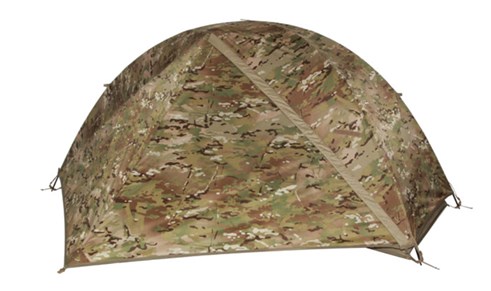 Animal lovers will love this last "gift." It's common for dogs and puppies to wander onto our military bases, and once they've caught someone's attention it usually results in its first meal in days, lots of tail wagging, hugs and a new pet that provides temporary "retreat" for deployed soldiers. Unfortunately, that emotional umbilical cord is severed the moment the service member ships back, leaving the animal to fend for itself in a war-torn or impoverished region. Puppy Rescue Mission specializes in assisting with the logistics, veterinarian care, transportation and funds required for the military member to adopt his newfound friend. Donations to the organization are 100-percent tax deductible, too.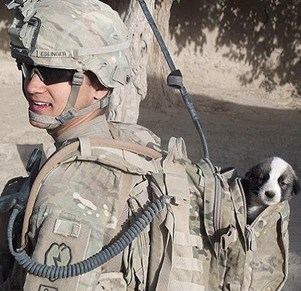 Thank a vet, because we live in the greatest nation on earth, and they put on a uniform to protect it and our way of life. Now, more than ever, you can show that gratitude year 'round, by patronizing the businesses they've built and purchasing the products they build.
To all who served, thank you. Happy Veterans Day.