Support NRA American Rifleman
DONATE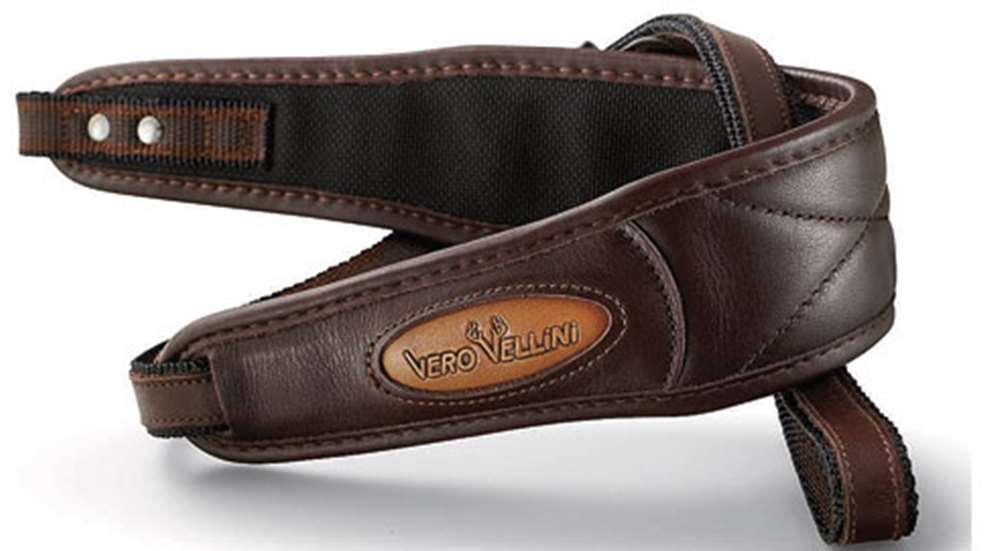 Constructed from full-grain, brown leather and air cushion neoprene, Vero Vellini Premium Leather Rifle Slings provide comfort as well as durability. The Premium Leather collection features three variations of slings: the Premium I QR is a great all-purpose, padded sling; the narrower Premium II QR for those who prefer slender straps; and the Premium Padded, which features extra cushioning for heavier rifles or additional support.
Although the tops of the slings sport clean leather with fine stitching, it is the non-slip neoprene bottoms that ensure purchase in all weather conditions and provide comfortable carry during long days in the field. Quick-release straps allow these slings to be mounted or removed quickly, and they provide for easy transfer from one firearm to another.
These top-grade brown leather slings are a great addition to any hunting rifle, particularly those carried far afield. Price: $120, Premium I (wide) and II (narrow); $150, Premium Padded.
Contact: Vero Vellini; (800) 257-7742; www.pioneer-research.com/verovellini.asp.