by
posted on June 12, 2019
Support NRA American Rifleman
DONATE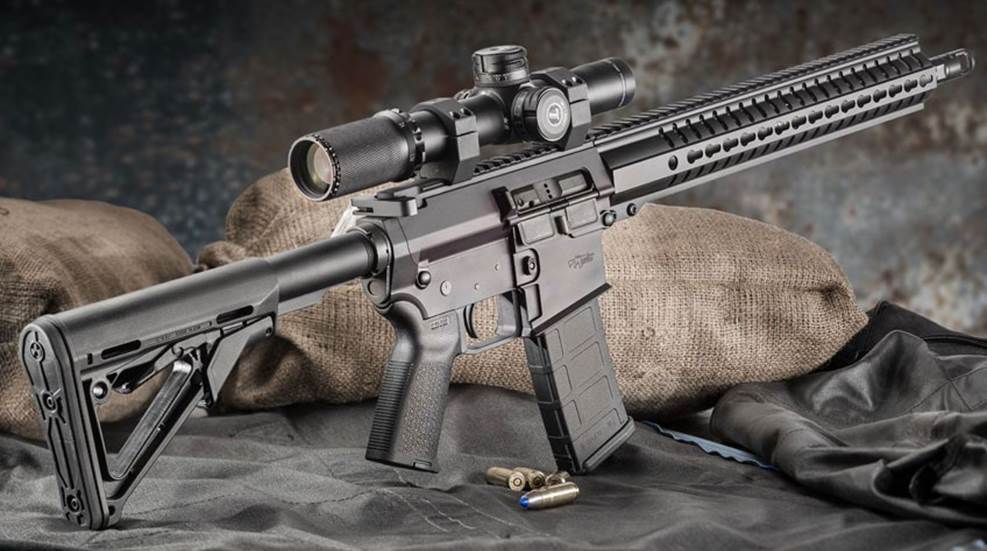 Few shooting platforms have had to straddle the consumer popularity and anti-gun politics roller coasters that the AR-15 semi-automatic has been riding for the last 30 years. As a result, the AR market goes through feast or famine cycles where there's either plenty to choose from, or folks are clamoring to grab limited goods at inflated prices. Right now we are enjoying the positive end of this cycle, so here are a few reasons to get while the getting is good: 

Jaw-Dropping Discounts
A recent visit to some on-line AR-component providers showed that there are some stunning deals out there right now. Not just good, but great. Before the Obama administration, most factory complete ARs started somewhere in the neighborhood of to $900 and went up from there. Today it's not hard to find solid basic models in the $500 price range from companies including Anderson Manufacturing, DPMS and Radical Firearms.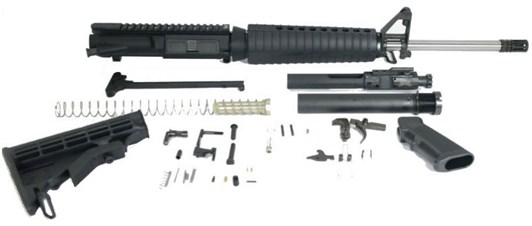 For those at-home builders who tucked away a few stripped lower receivers for a rainy day, the price-reduced kits currently available are hard to resist. If you don't have any stripped lowers laying around, don't worry. They are affordable once again too.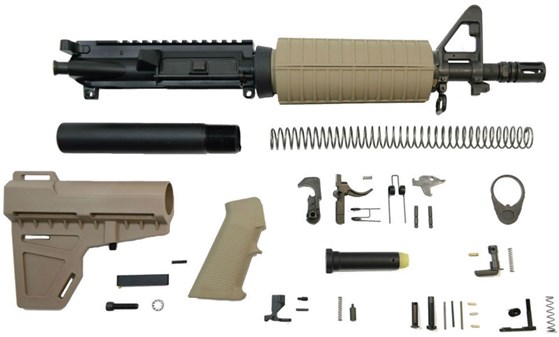 For rock-bottom build-kit prices, it's hard to beat what Palmetto State Armory (PSA) has to offer. The company's sales are constantly shifting depending on demand and availability. So, you have to keep an eye out. This week they blew my mind with a PSA-10 kit (AR-10 platform) chambered in .308 Win. with an 18" stainless steel barrel on sale for $349 (usually $899.99). The lower receiver needed to complete the build (sold separately) is available for $79.99 instead of $129. That means you can build an AR-10 for less than a budget priced AR-15 finished in the factory. PSA also has .223/5.56 AR-15 pistol kits for $249, rifle kits for $279 and stripped lowers to complete them for $49.99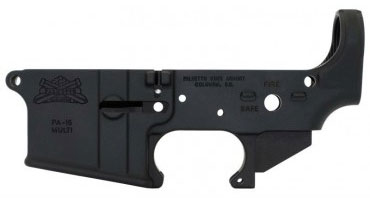 Another online dealer to watch for great prices is Ground Zero Precision. This company's kits usually cost more than PSA because they have more features and upgraded components, but the prices are very reasonable for what you get. 
Lots to Choose From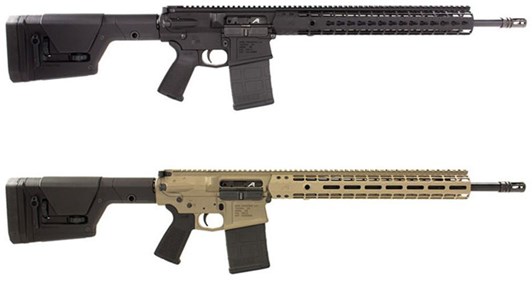 The cheapest rifle on the rack certainly has its place in the market. But many customers are looking for a more balanced set of features. Better than basic but not the $3,000 premium models. Right now, if you do your homework and shop around, it's not that hard to find $1,200 to $1,800 worth of AR for $900 to $1,250. Flexibility in features, brands and product lines tend to go out the window when demand is high. But for now, while the political weather is relatively calm, you can find or build feature-rich rifles at fair prices. That means you can afford to be picky.
New and Interesting Caliber Options to Explore
Folks who were paying attention during the rimfire-ammunition shortage a few years ago quickly noticed that less-popular caliber options, such as .22 Short and .17 HMR, disappeared from production lines in favor of cranking out as much .22 LR as possible to meet the unprecedented levels of demand. The AR market is no different. During the last surge in sales, the unusual, specialized and niche products mostly disappeared in favor of cranking out budget priced basic models as fast as possible.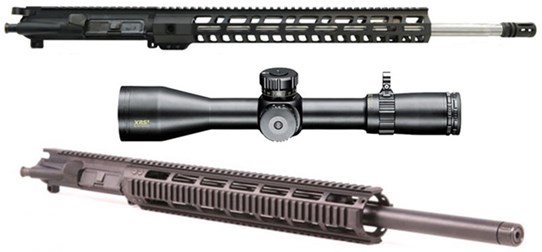 Part of what makes owning an AR so fun is its flexibility. It allows enthusiasts to explore a wide variety of shooting endeavors from a single platform: small-game hunting, rimfire-target shooting, long-range varmint hunting, 3-gun competition, big-game hunting and home defense. An AR can cover all these bases by swapping out the uppers.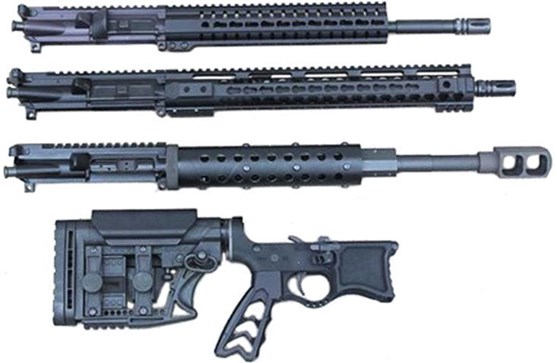 If you bought your AR a few years ago and haven't been keeping up on recent developments, then there are some interesting caliber options out there waiting to be explored. The hard-hitting .450 Bushmaster is enjoying a revival. Winchester recently released the .350 Legend, based on the .223 cartridge, for hunting in states that allow for the use of straight-walled cartridges. The .224 Valkyrie and .22 Nosler are still duking it out to see which will be the champion of the low-recoil long-range race. There are also other more established options that you may not have tried yet, including ARs chambered in 7.62x39mm, 300 BLK, .458 SOCOM and 6.5 Grendel to name just a few.





Magazines and Ammunition are Affordable and Plentiful
Remember when $12 standard-capacity magazines were suddenly selling for $65? I do. Those same magazines are $12 once more but for how long? If you already have your magazines in order, then save up for ammo. If you don't, think of it as a four for the price of one sale and grab a few more.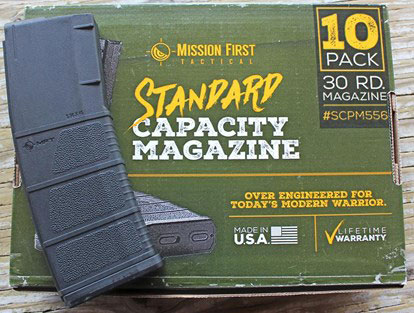 I prepared for the Obama-era AR shortages by picking up a factory-complete rifle and some magazines just before the prices skyrocketed. But almost no one, inside or outside of the industry, could have predicted the ammunition shortages that led to speculators grabbing up everything they could lay hands on and reselling at double and even triple the prices. If you already have a supply of ammunition you're comfortable with, then no worries. If not, now's a good time to stock up.
The Fickle Finger of Fate is Ever Wandering
What's going to happen to the AR market this year, after next year's presidential election, or in the years to come? Will there continue to be an AR feast to enjoy or will we see yet another politically inspired famine take place? My crystal ball is no better than anyone else's, so I can't say for sure. 
My reasons for pointing all this out is not to inspire fear, to encourage folks to spend money they don't have or to buy things they don't need. Instead, my goal is to share what I've learned the hard way.
In the early 1990s, the writing was on the wall before the president's pen inked his signature on the Federal Assault Weapons Ban. By the time I started shopping around, ARs were so far out of my price range as to be untouchable. Instead, I had to hunt to find a much more expensive Ruger Mini-14. Then it took another month, and a bit too much pocket change, to acquire a few of the quickly dwindling 20-round magazines to fit it. I don't ever want to go through something like that again. These days, let's just say that any investment in ARs, components, magazines or ammunition on my part would be motivated by want instead of need.
The sun is shining friends but the weather can change with the flick of a politician's wrist. So, my advice is to make AR hay while the prices are good and the products plentiful.