by
posted on July 15, 2012
Support NRA American Rifleman
DONATE
Gallery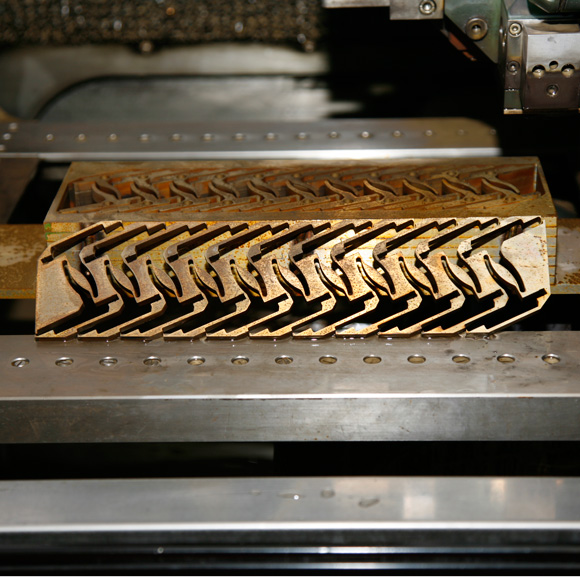 Getting Started
Trigger parts for an AR-15 are machined from stacks of 1/4-inch stock in a computer-controlled Electric Discharge Machining (EDM) center. The operator sets up the machine just before going home for the day, and by the next morning the parts are complete.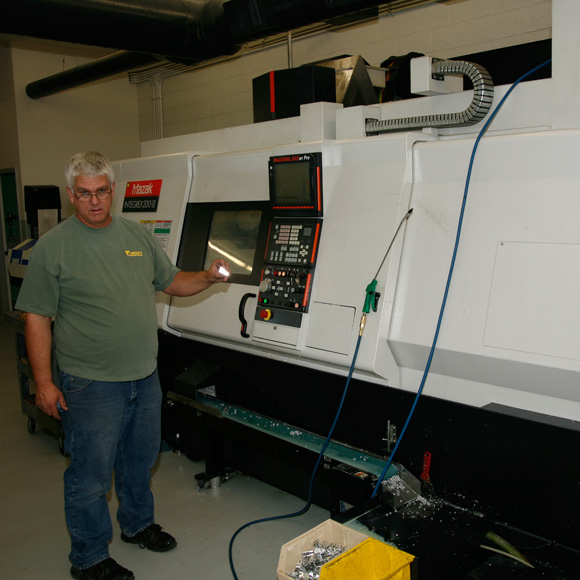 In Charge
Chief Engineer and shop manager Calvin Motley shows a part made from the huge machining center behind him. Motley is responsible for designing every new trigger the company produces.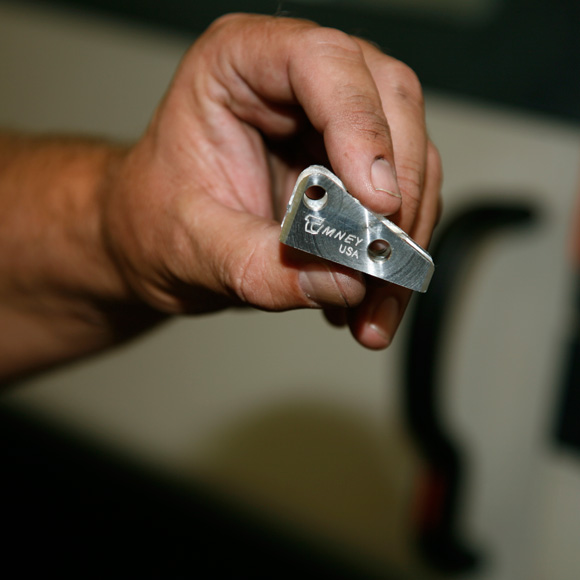 Lasting Impression
A completed housing—including the laser-etched company logo—for an AR-15 trigger comes out of the CNC machining center. All that's needed now is deburring and anodizing.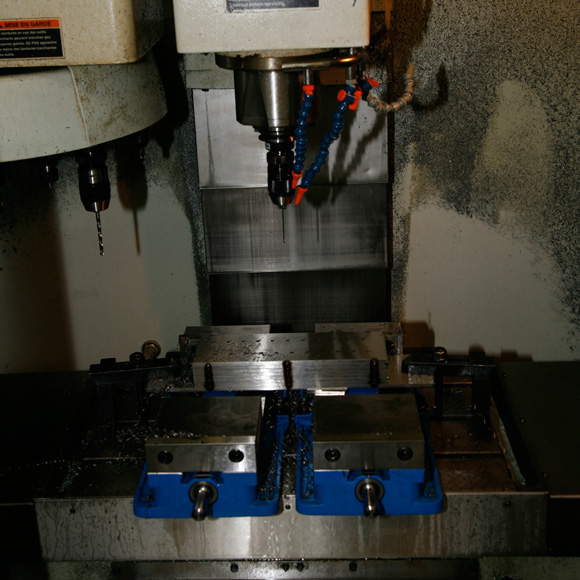 No Easy Feat
Stock material in bar form is stacked and drilled in this CNC machine. Once drilled, the stock can be cut to profile in an EDM machine—two machines, two set ups, several operations, producing dozens of identical parts.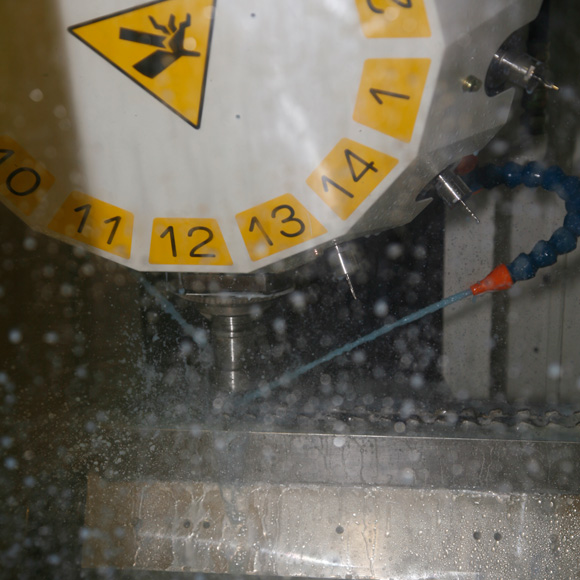 Talk About Multitasking
This machine has 14 different tools performing separate operations on a given part. As each tool is rotated into position it indexes off a common point, and the computer operates the tool to precisely perform the operation.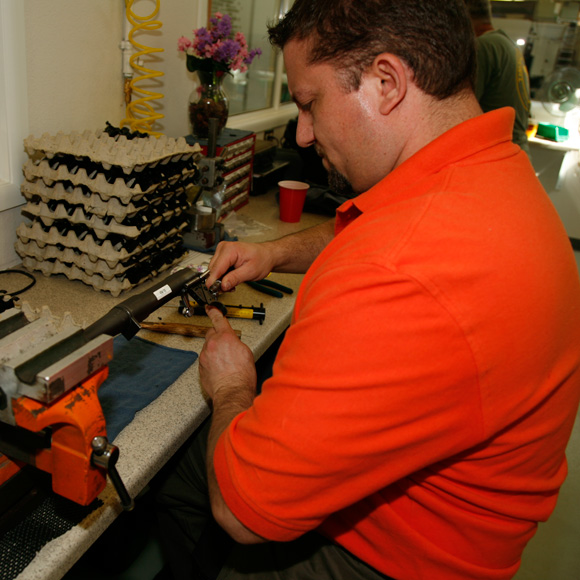 Putting It All Together
Kevin Dee sets a Timney Trigger assembly in a Remington Model 700 barreled action. Each trigger goes through his hands and is set in a test action for the specific rifle it is designed for.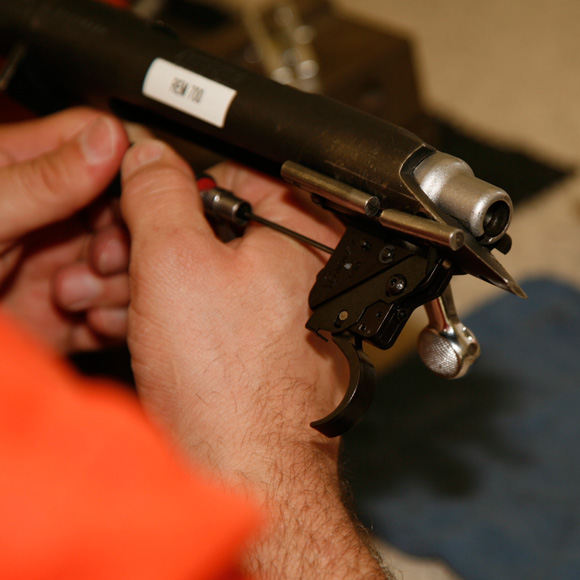 Custom Built
Customers can order a trigger set to a specific let-off weight, within certain limits. Nonetheless, Timney Triggers are built to allow the customer to adjust trigger-pull weight, creep and overtravel.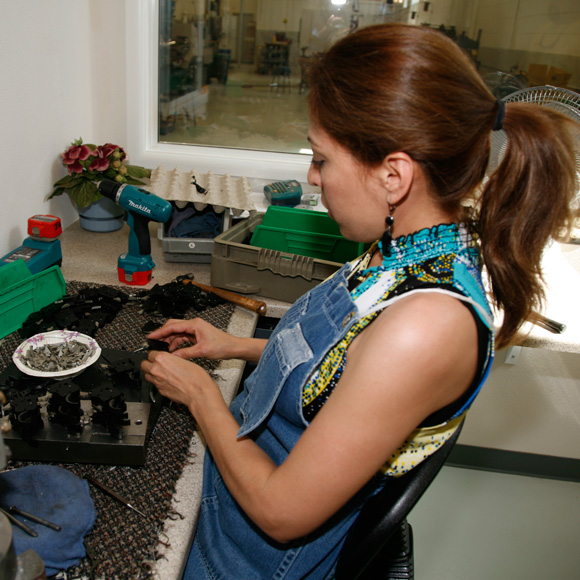 Hands On
With bowls and trays of parts in front of her, Cecilia Soto Rodriguez assembles each trigger package at the facility. The parts are so well-fit and identical she can put one together in less than a minute.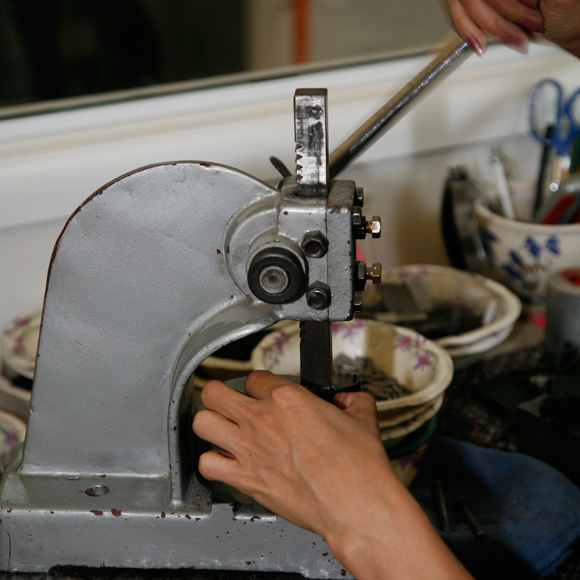 Finishing Touches
Rodriguez presses the pins of a trigger assembly in place with a small arbor press. Even with all the high-tech computer equipment, sometimes 19th century technology is still the best.