Support NRA American Rifleman
DONATE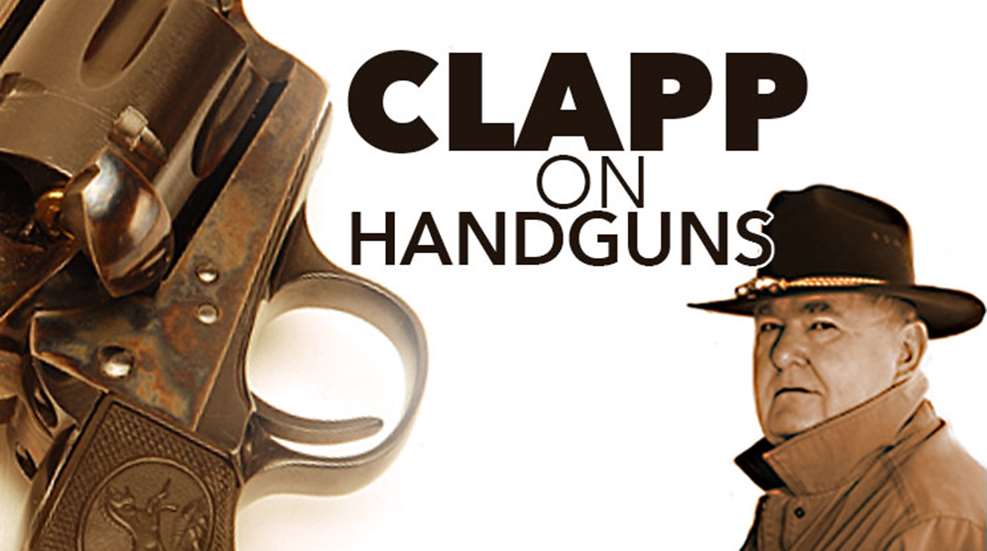 In the very earliest days of International Handgun Metallic Silhouette Association, one of its founding gurus, the late Elgin gates, designed some new cartridges for the sport. This was long-range handgun work—50, 100, 150 and 200 meters. The distant targets were hard to hit because of their size and hard to knock down because of their weight. You needed an accurate, flat-shooting, high-velocity, heavy-bullet load in your handgun, particularly when shooting revolver class. That's why we have the Gates' Super Mags—.357, .375. .414 and .445. It is an interesting array of cartridges that achieved varying degrees of popularity. All of them required special long-frame, long-cylinder revolvers made mostly by Dan Wesson. All four have a rimmed case that is 1.61 inches in length. Since I worked a great deal in the 70s with three out of the four, I have some impressions to contribute.
The .357 Super Mag. was easily the most popular of the series, largely because Ruger made a special Super Blackhawk revolver to fire it. Intended for a hefty bullet at good velocity, the concept fell into the hands of the firewallers who tried to move a short little bullet of between 110 and 125 grains at Klingon speed. They burned out barrels at the forcing cone and destroyed top straps in an afternoon of heavy shooting. Bill Ruger heard about it and pulled the guns—no more of those beautiful long Dragoons. Dan Wesson made some and they came with an extra barrel for a while. The concept was effectively ruined by shooter mishandling.
In theory, the .375 Super Mag. should have succeeded brilliantly. It took a special jacketed revolver bullet of 220 grains made by Hornady. Ergo, there was nothing wrong with the bullet and certainly nothing defective about the handsome DW revolver. But somehow or another, the darned things just didn't shoot very well. It was rather unceremoniously dropped. Not many of these were made and the Star-Line brass is likewise rare.
It's another story with the .414 Super Mag, which is my favorite of the bunch, mostly because of a custom Hamilton Bowen Ruger with a ribbed S&W .41 Mag. barrel in place. The Ruger is re-bored from one of the .357 Super Mags., and is an elegant gun. Most shooters used the Dan Wesson (and even the current CZ DWs) and got excellent service from them. The last time I looked, the maker even had ammo in stock.
With the .445 Super Mag., you have a slugger. This is a sort of .44 Mag. Long, maybe even Extra Long. It takes commercial bullets up to 300 grains. I spent a long week of handloading and shooting for a story once. I got very fine accuracy—close to 2 inches at 100 yards—but the recoil was pretty severe. This was the big end until S&W came along with the .460 and .500 S&W Mags. I have another of the re-bored Rugers in this caliber. All you can say about all four Super Mags is power, power and more power. If you need it, it's there.