by
posted on August 30, 2020
Support NRA American Rifleman
DONATE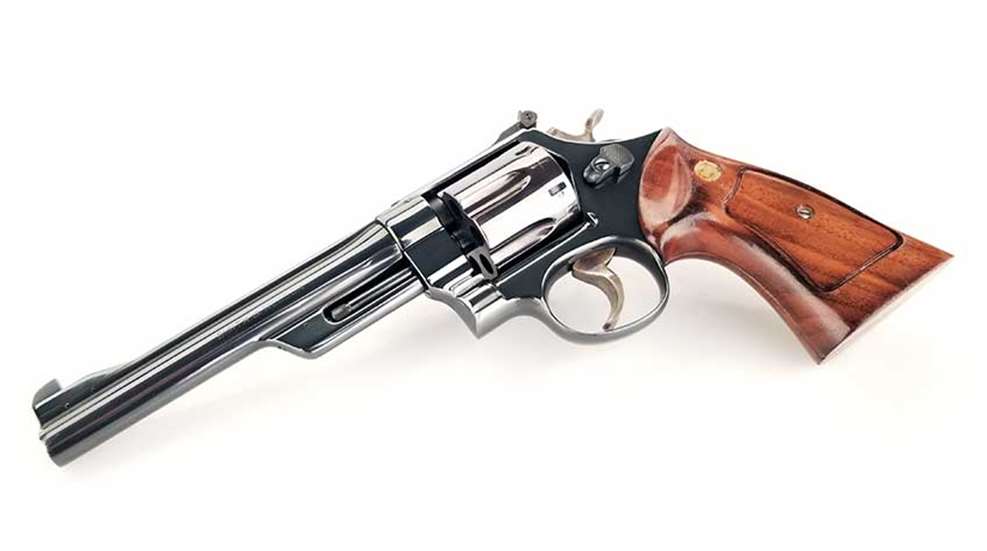 I am an inveterate gun store browser. A good portion of the wear and tear on my aging knees must have come from kneeling in front of glass front showcases in order to better see the Colt New Service in the back corner. The only real problem with this happy habit is the amount of time and gas it takes to travel from one gun shop to the next.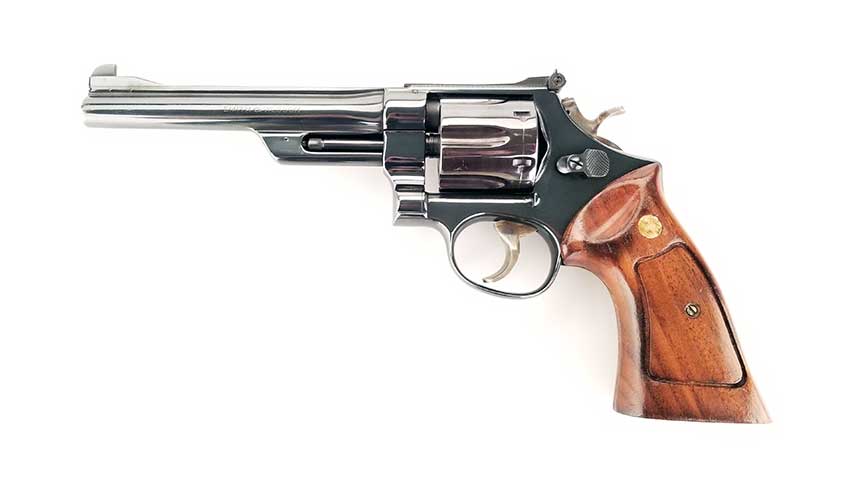 However, I have found a way to scan multiple gun stores in search of something I need (or want) and do it from my office in a quick session. Of course, I am referring to the phenomenon of online auction or purchase of firearms. It is a perfectly legal practice by which the registered transfer of ownership occurs between two FFL dealers, sometimes thousands of miles apart.

Easily run programs allow you to see what is available in the way of, say, .44 Special Colt Shooting Masters. It is an interesting way to look for guns of specific types. This blog is not about online gun buying as much as it's about a recent purchase I made and the unique set of features I had to unravel.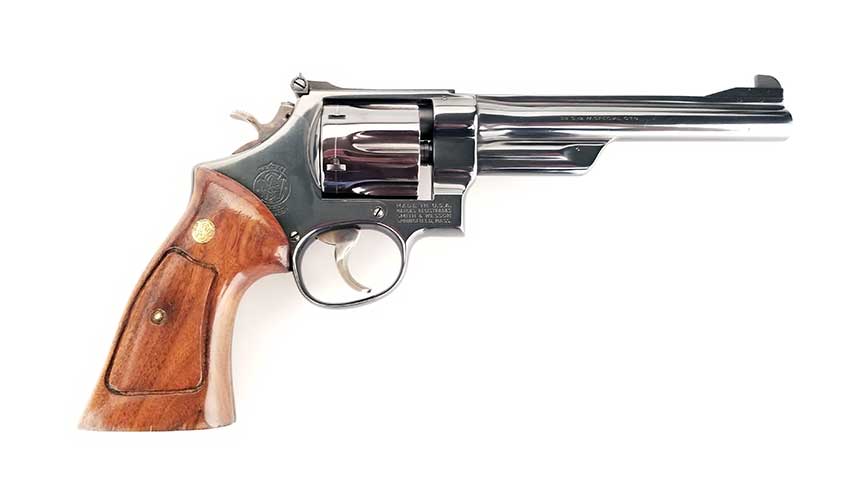 First of all, I buy shooters. The so-called "safe queens" usually hold little interest for me. I am more likely to be looking for solid working condition Smith & Wesson, Colt and Ruger revolvers for use in various custom gun projects. Some solid bargains have come my way and a scratch, dent or spot of rust, easily repaired in the refinishing process, often drops the bottom line in my favor.

I get a lot of fun out of bringing a classic of yesteryear back to work or using it as the basis for a one-of-a-kind custom gem. Here, I'll offer a bit of necessary background information and then dig into a very interesting new resident of my collection. It came from a gentleman in Texas, who accurately described every feature and flaw in his online listing.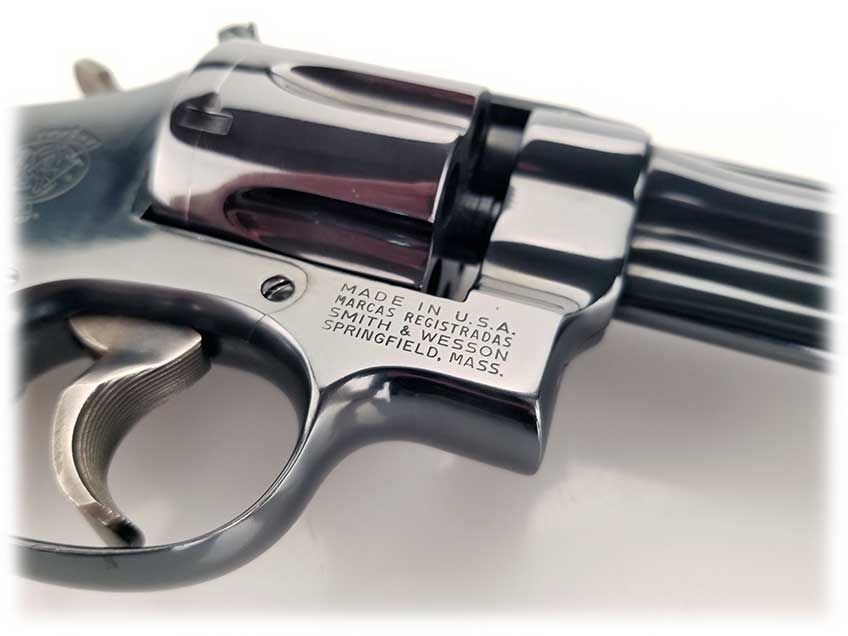 The gun is a S&W, an old-line gunmaker who used a unique process for almost every gun made in its first 100 years of production. As a control measure in the fitting part of the manufacturing process, the company stamped the gun's serial number on five major assemblies (sometimes six or seven) that make up a gun.

The number is on the frame (butt flat), barrel (forward of the threading), cylinder (rear face), extractor (inside face) and yoke (rear flat). Sometimes, they also marked one or both grips. To a latter day buyer, this tells him that all of these assemblies are complete and original. This also suggests that the gun has had a clear service life.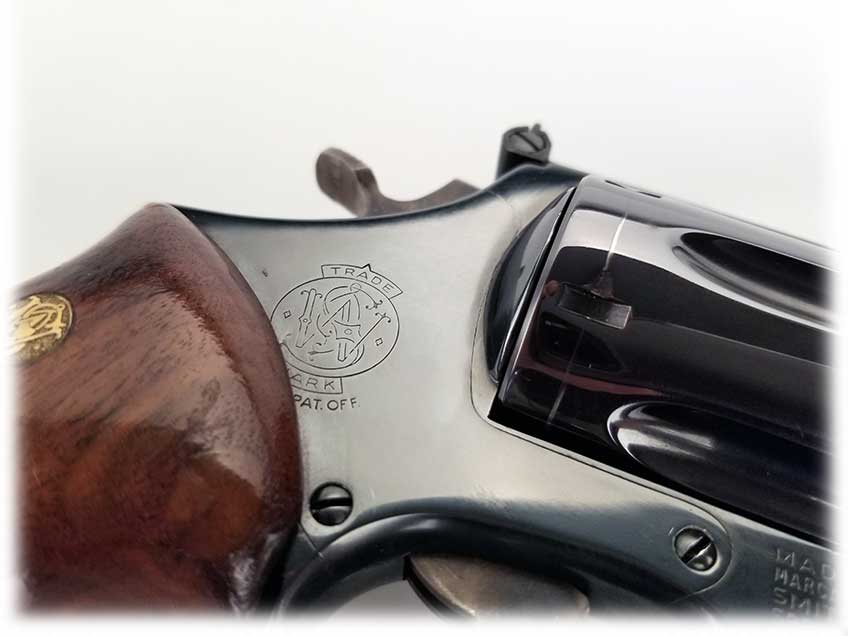 It must have been a tedious system to keep going, so it is understandable to see it stopped in the late '50s. This was at about the time the company started assigning model numbers to their various models. Revolvers from then to now have the model number on the frame cutout for the yoke.

Still in what can be described as very good condition, the arm is a Model 27-2 and so marked. It is built on a so-called "three-screw" frame with a 6.5" barrel, standard hammer and target trigger. The Model 27 was always an elite revolver, right from its 1935 origins as the legendary Registered Magnum.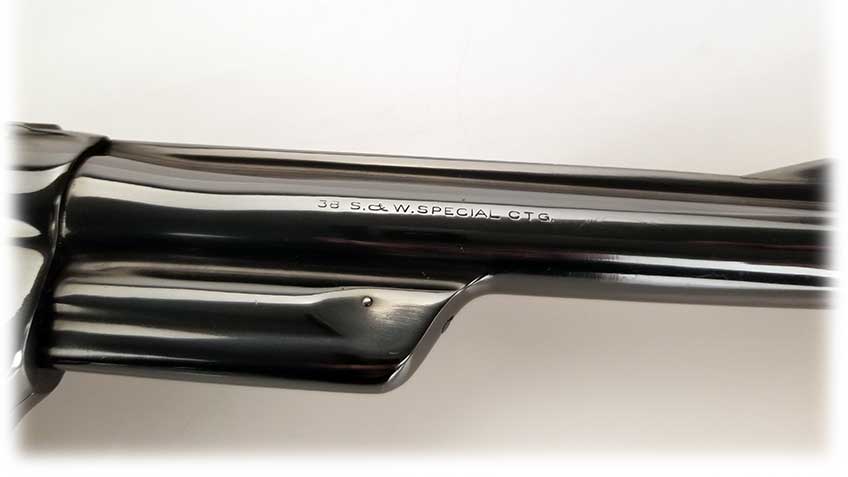 Every Model 27 got a special touch in the checkering applied to the entire top surface of the gun. From the rear sight down the top of the frame, across to the slim barrel rib and all the way down to the front sight ramp, there is crisply applied metal checkering. The price was right and Model 27s of better than just shooter grade are hard to find, particularly when they have the puzzling enigmas like good ol' #N92819.

The right side of the barrel is marked ".38 S&W Special Ctg." The company never made Model 27s in that caliber. Also, there is no checkering on the barrel rib or on the long leaf of the rear sight.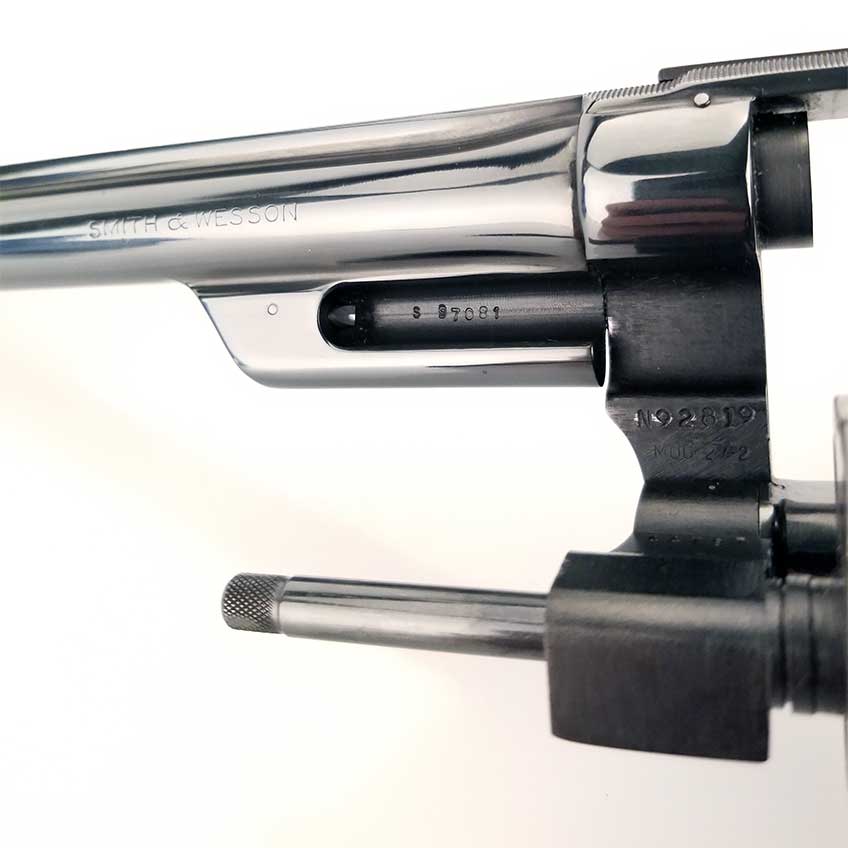 More puzzling yet, there is a serial number on the barrel and... it doesn't match the gun!

I think we can conclude that the original barrel was removed and replaced with a barrel from another revolver. In the immediate post-war era, Smith & Wesson returned to producing an N-frame revolver in .38 Special called the Outdoorsman.

It dated to the early 1930s and was the basic framework for the Registered Magnum. When it made its post-war re-appearance, the Outdoorsman got the '50 Target features of several highly-sought-after N frames in .38 Special, .357 Magnum, .44 Special and .45 ACP.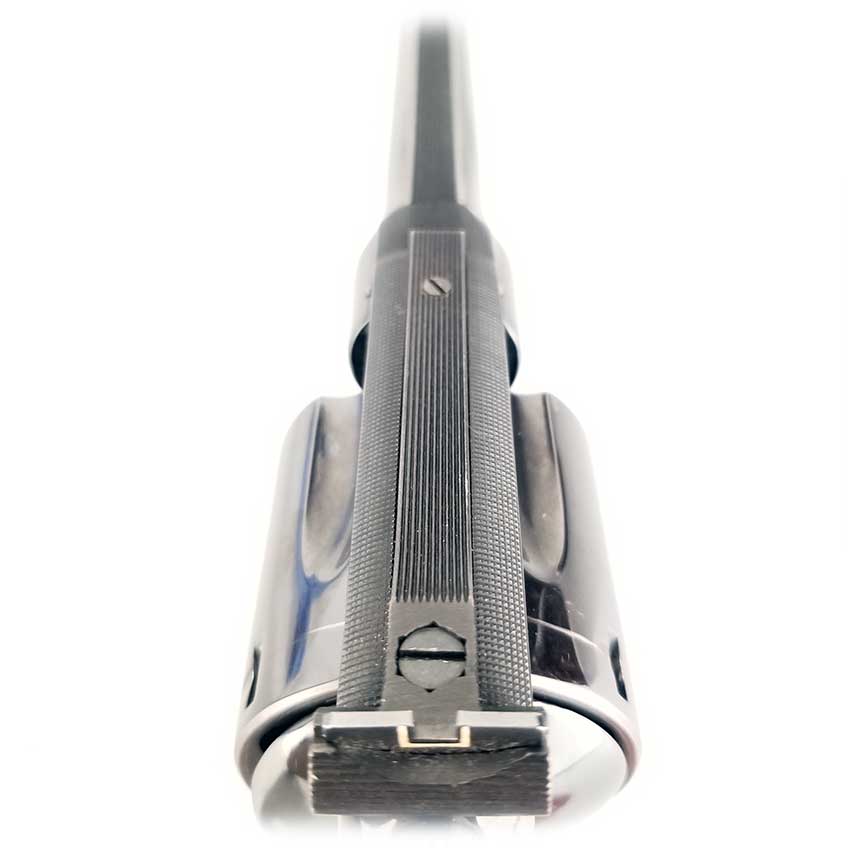 That's why we have the curious situation of a barrel, manufactured in 1953, serialized (#S97081) and installed on a frame. It was shipped as a finished gun to Rex Firearms in New York in late May of that year. At some completely unknown point in time, it was removed and re-installed on a different model and caliber revolver.

Actually, the only real difference between an N-frame target barrel in .38 Special and one in .357 Magnum is the caliber marking and checkering on the magnum tube.   Records tell us that the original gun (#N92819) was part of a shipment of 27 miscellaneous Smiths that went to Watkins-Cottrell in Richmond, Virginia. All of the forgoing is factual. My observation is that of a sound and sturdy N frame S&W with some apparent contradictions and no great wear. It shoots good.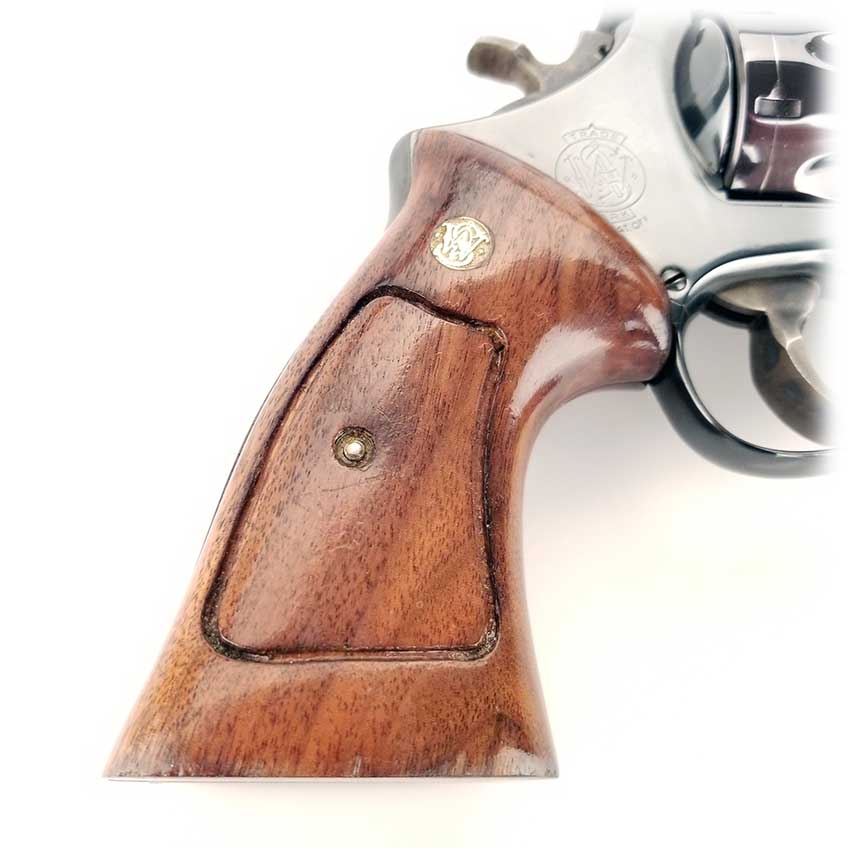 Why did all of this happen? I have to speculate on this one. My first speculation was that the gun was owned by a peace officer who worked for an agency that would not permit those nasty Magnums, either ammo or gun. The original .357 Magnum cylinder is in the gun, but the barrel marking would be "legal."

If that one is true, he did not fire it much. Another possibility is that something happened to the original—bent, bulged, cracked—and this was the only possible replacement at that time and place. It's also possible that the owner wanted to make it a .38, because that cartridge is associated with match accuracy to a greater degree than the .357.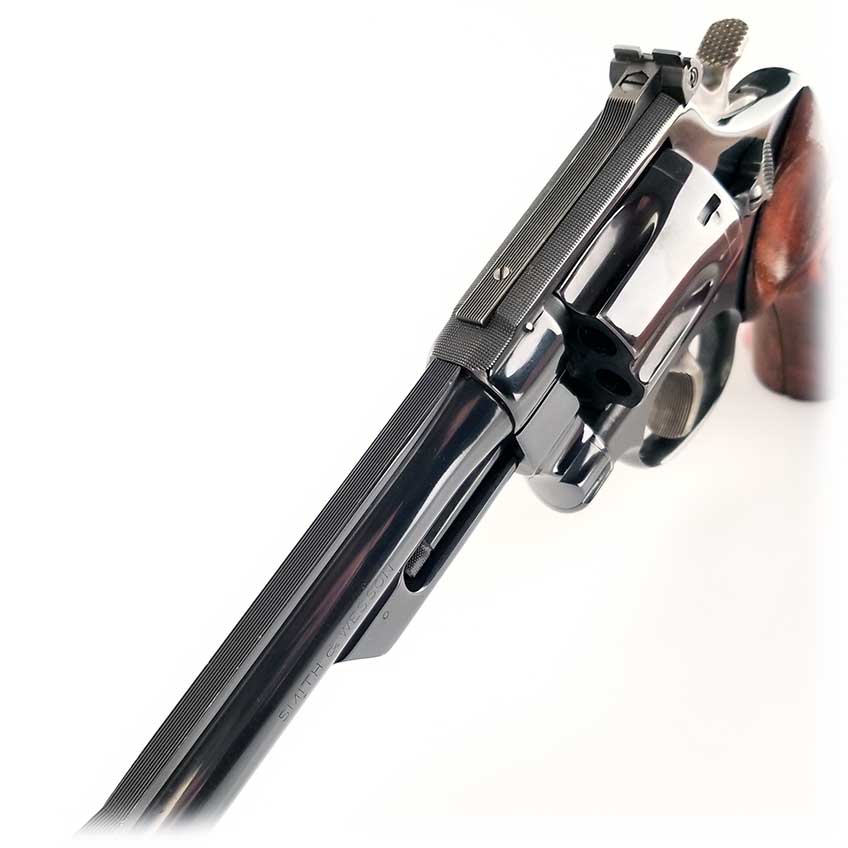 However, the history of the gun, as well as the history of the cannibalized barrel, offer a more credible possibility. The original 1973 gun had the unique and desirable 3.5" tube, and our anonymous owner wanted a longer barrel. Yeah, you'd best believe I'd love to find that snubby tube in somebody's parts drawer, but I'd never be able to identify it, because they quit serializing major parts well before this barrel was made.

Stay tuned for more in the story of how a plain model 27 'Smith came to national attention.