Support NRA American Rifleman
DONATE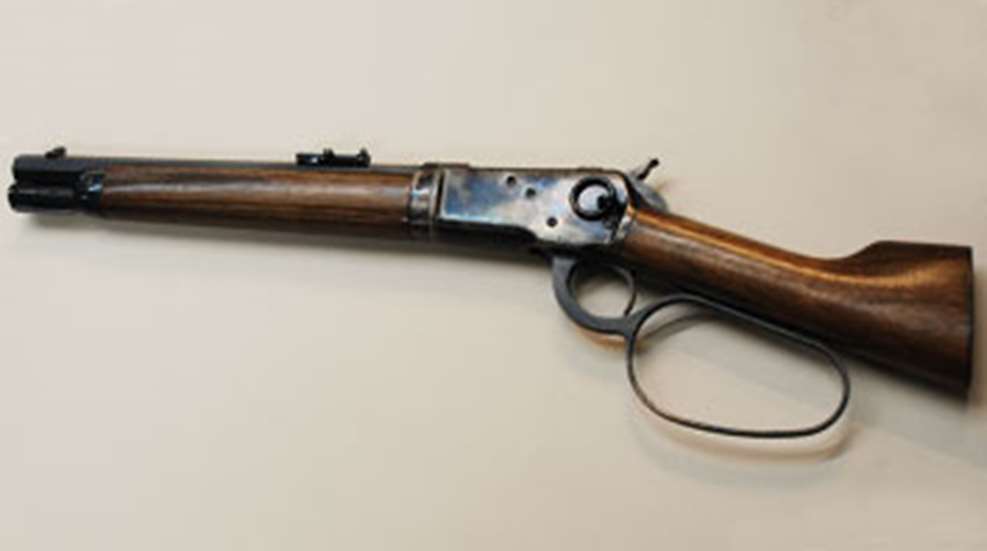 In the movies, you see all kinds of guns that are illegal to own—machine guns, sawed-off shotguns, silencers, etc. Most of this stuff is legal to own if it is registered under the provisions of the National Firearms Act and if you live in a state that permits it.
Most movies are made in California, which does not permit private parties to own even registered NFA items. Where do the movie makers get their guns? They come from firearm rental firms who legally own them under a specific provision of the Penal Code in California. In this way, one of the Golden State's legitimate businesses is allowed to conduct business.
I have toured the gun vaults of one of the great movie gun rental firms and looked in awe at the thousands of firearms they own for use in films, including Thompson Submachine Guns they bought from Auto Ordnance in the 1920s. Under these laws, it was legal for them to make the famous Mare's Leg handgun used by the late Steve McQueen in the TV show Wanted Dead or Alive.
The gun in question is a Model 92 Winchester rifle cut down to very short length—both barrel and butt—so that McQueen could carry it in a special holster. There is little practical reason to do this because it ended up with a 6-round magazine tube, essentially the same capacity as a Colt six-shooter. But this was the era of "different," so the gun lived on.
A private party, then or now, could not legally build such a gun, in that it would violate the provision of the law that prohibits the shortening of a rifle below a 16-inch barrel. However, if the gun is built at a factory in the McQueen configuration and registered as a handgun, it is perfectly legal to own. In this way, a nostalgic shooter can re-live those thrilling days of yesteryear—with live ammo and a replica. In fact, Rossi has recently created a Mare's Leg. Josh Randall lives!