Support NRA American Rifleman
DONATE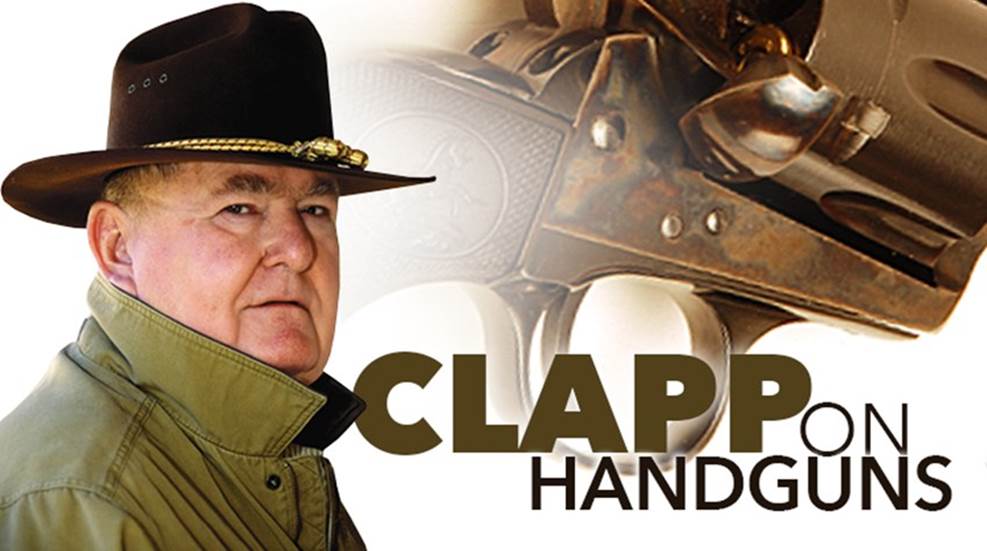 Ed McGivern was one of the most unlikely handgunners of all time. He had no background in professional use of the handgun, i.e., police or military service. A stocky little man with fantastic eye-hand coordination, Montanan McGivern was a sign painter by trade.
Back in the 1930s, he became intrigued with the alleged feats of the western gunman of the Frontier era. The interest drove him to attempt to duplicate their feats and eventually led to revolver shooting way beyond what the old-timers had ever done.
Part of this came from far better guns, but more of it was an analytical approach and practice, practice, practice.
Much of his work was reported in a great book, Fast and Fancy Revolver Shooting. He did long range work with a handgun at hundreds of yards and shot up to six targets thrown in the air, but was best known for speed. When he reported shooting five rounds into a playing card at 15 feet – in 45/100 of a second – he set off a wave of controversy.
I have seen some grainy old film of McGivern at work and I believe he did everything he claimed he did. The book is a great read and has been reprinted several times.