by
Mark A. Keefe, IV, Editorial Director
posted on October 1, 2020
Support NRA American Rifleman
DONATE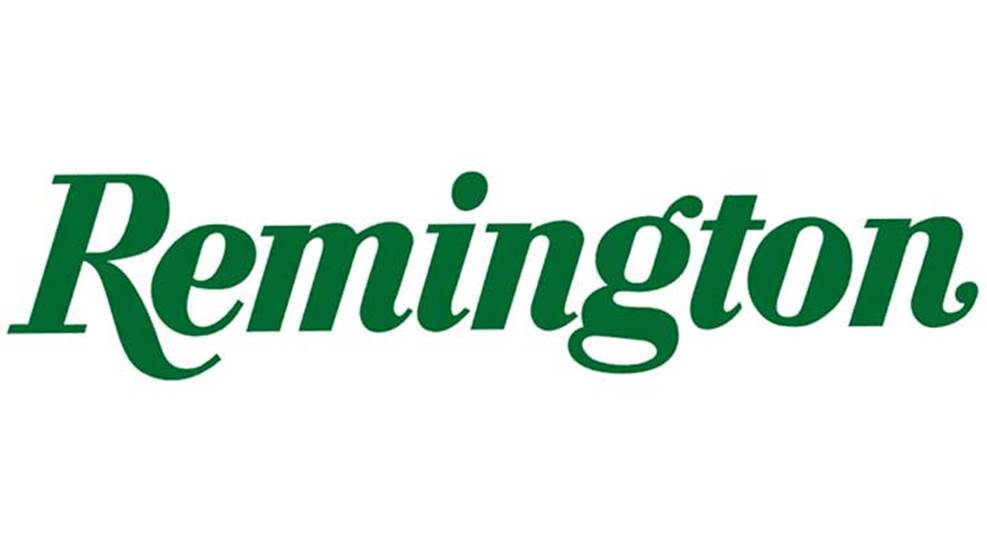 It turns out that Remington, meaning Remington Outdoor Corp., wasn't too big to fail. Looking at reportedly about a half-billion dollars of debt and having made a ruinous decision to get out of the AR and pistol business right before this year's surge in demand, it was over.

After going into bankruptcy for the second time in two years, a judge in northern Alabama decided to allow the oldest company in American firearms to be broken up. An offer for the whole shebang came in, but U.S. Bankruptcy Court Judge Clifton R. Jessup, Jr. ruled that it came in too late.

What was Remington Outdoor was sold to seven different bidders for a total sum of $155 million. In case you hadn't heard, Ruger is to acquire the property and assets of Marlin for $30.1 million, Sierra Bullets' parent company is walking away with the Barnes Bullet business for $30.5 million in cash, and the parent company of Palmetto State Armory was high bidder for DPMS, Harrington & Richardson, Stormlake, suppressor company AAC and Parker. Franklin Armory Holdings acquired Bushmaster, while retail giant Sportsman's Warehouse picked up Tapco.

Vista Outdoor was the big winner and the big spender at $81.4 million, acquiring not only the big Remington ammunition plant in Lonoke, Ark., and the accessory business but also getting the Remington name and trademarks.

But the gunmaking portion of Remington, which only includes actual Remington guns, not the trademarks, was bid on by a group that no one I knew had ever heard of for $13 million. Roundhill Group, LLC's winning bid also obtained them the factory in Ilion, N.Y., the museum there and a barrel-making facility in Lenore city, Tenn.

Realize that all of the sales are still pending final approval, even though press releases have been flying fast and furious.

I was able to speak with Jeff Edwards of Roundhill, and he is an industry veteran, having spent many years at Easton. Since then, he has been involved in turning firearm companies around and putting them in a better position for the future. Though I didn't know him, he is friends with many of my friends, and they speak well of him.

"Truthfully, it's an iconic brand. If you don't know Remington, odds are you've been living in a cave," he told me as to why Roundhill sought to purchase Remington. "We have worked with quite a few firearms and ammunition companies," he said, and they saw the chance to save and turn around the oldest firearms company in America. 

Much like the Winchester name is licensed from Olin Corp to Browning for use on Winchester rifles and shotguns, this new Remington Arms, whatever its final name is, will likely have a similar deal with Vista. It was only knowing that deal could be done that made the Roundhill bid practical—so a thanks will be due to the folks at Vista Outdoor once Remington guns are flowing again.

In talking with many industry guys, including some whose companies had acquired what used to be bits that belong to Remington, the fate of the workers who make Remington guns was on the top of their minds. Would it be broken up and just sold with people out of work and out of luck? In a word, no.

"We are going to work our [tails] off and make a good product," Edwards said.

There have been a lot of executives at Remington over the years who said they were going to do just that. But talk is cheap, as are platitudes. What Edwards told me was it "will be through the guns that we build and the way we run the business that will earn everyone's respect."

From our conversation, it was clear that, not only is he sharp business man, but he's a gun guy and hunter. He's not a corporate raider.

It's still early, but Edwards told me that they are "committed to keeping Ilion open," and that "nothing is off the table" when it comes to working with the union at Ilion. "We have intent to work with them, to come to an agreement," he said.

Edwards also told me that Roundhill, which has quite a few good guys, will get things set up for success and step out of the way. "We will be creating an executive team to actually run the company," he said.

After being nearly wrecked through disastrous decisions made by its CEO and parent company, Smith & Wesson was acquired by a company no one had ever heard of, Saf-T-Hammer, back in 2001 for $15 million. New management and the employees in Springfield, Mass., made good decisions and good guns from that point on. They proved it was possible for a gun company to come back from the brink.

Again, all of the sales have been approved but have not gone to settlement, but it appears to me that with good leadership, good decisions and good guns, Remington can survive this and live up to its proud name.

"Big Green," as we like to call it, will not be the same, and it may be less than big going forward, but it appears that it has a future, one that will be determined by its leadership and, most of all, by its workers. They will be judged by the guns they make, with the Model 700, Model 870, Model 1100, Model 11-87 and R1 1911 likely leading the recovery of this great name in American guns.