by
Mark A. Keefe, IV, Editorial Director
posted on January 22, 2018
Support NRA American Rifleman
DONATE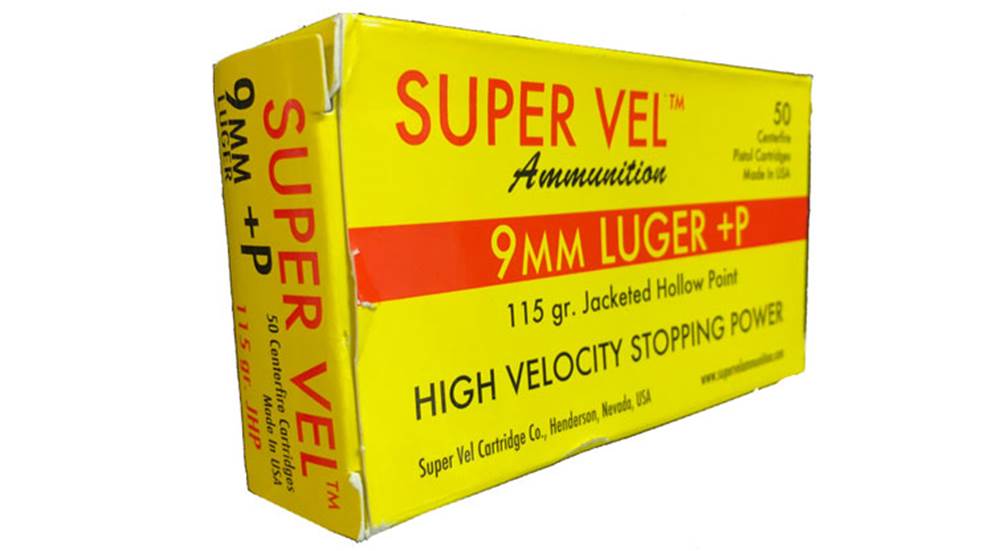 Peter Pi, Jr., just joined Super Vel. It reminds me of an old Reese's peanut butter cup commercial. Unlike two great tastes, it's kind of like a ballistic innovator finally finding his own under-challenged marketing genius.
A few SHOT Shows ago, I was standing at the Colt booth talking to my long time friend and American Rifleman Field Editor Wiley Clapp, when in sauntered Cameron Hopkins. Hopkins was the editor of American Handgunner when I first met him, then he went on to become the marketing genius behind SureFire in the nation's transition to premium high-intensity flashlights. Hopkins did some freelance work for a while, then he popped up with his own Nevada gun shop, and at that table was a little yellow box.
That little yellow box with its red ink and retro typography read "Super Vel"—a name I had not heard in years. Yep, Hopkins was in ammo business.
It seems that, thanks to another ammunition great, J.D. Jones, Hopkins was able to purchase the rights to the name "Super Vel." Back in the '60s and '70s, Super Vel was the thing. Lee Jurras upped the velocity and energy of handgun ammunition, and he is credited with one of the first jacketed defensive hollow points. If you were a lawman, especially in the West, you knew about Super Vel. It was even adopted by a few large California and Nevada agencies. But then, Super Vel became a victim of its own success. Jurras had trouble securing components from the big ammunition companies, and Super Vel was gone as maker of ammunition by 1975.
Well, things just became more interesting. On Jan. 9, I received the following: "Peter Pi, Sr., the founder of Cor-Bon Ammunition, having sold his company, has formed a strategic alliance with Super Vel Ammunition to grow Super Vel's sales and assist with new product designs as Super Vel's director of business development."
When it comes to innovation in defensive ammunition, you may not have heard of Peter Pi, Sr., but you certainly heard of his work. Pi was the founder of Cor-Bon and his ideas on bullets and velocity have stretched far beyond the size of the Sturgis, S.D., company he sold last year. Heard of .400 Cor-Bon? Yep, that was him. And who did Smith & Wesson's Herb Belin turn to in developing the .500 Smith & Wesson Magnum, Yep, that was Peter Pi and his company. Again.
"Peter Pi is highly regarded for his many innovations at Cor-Bon and Glaser Ammunition, including his patented bullet designs and the introduction of such cartridges as the .400 Cor-Bon and .500 S&W Magnum. It has been well said that when Peter Sr. founded Cor-Bon in 1982, he essentially picked up where Lee Jurras, the founder of Super Vel, had left off," said Hopkins. "It's more than fitting that Peter Sr. would now lend his extensive expertise to the new Super Vel."
Pi's company was willing to try things that others were not. They were willing to push an envelope that many folks just didn't want opened. "I'm excited to form a strategic alliance with Super Vel and my old friend Cameron Hopkins," Pi said. "Lee Jurras was my inspiration and I want to see his legacy memorialized as the true pioneer of high performance ammo."
Peter will take Super Vel to the next level. While Hopkins may be a little exuberant when he sent me a note saying this is like Macy's hiring a Gimbels family member, nonetheless, this is very interesting development. This means that Super Vel is not just a hobby for Hopkins, this is something that he is serious about, and he has partnered with a very serious guy to bring about changes to Super Vel.