Support NRA American Rifleman
DONATE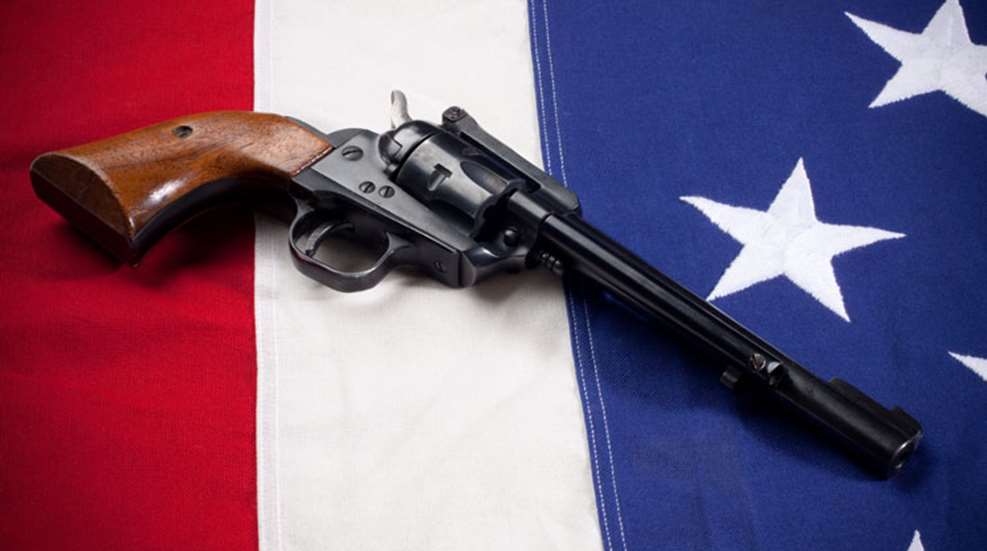 As I laced up my boots and buckled the snaps of my chaps, I looked up at the television and saw the first plane crash into the first tower. I didn't know it at the time, but America was at war. There were other times that I knew America was at war, even if it wasn't declared. As a boy, I sat Indian-style on the floor staring at the television as countless rounds were fired into a jungle half a world away, and I watched the helicopters lift off from the American Embassy in Saigon with desperate humanity huddled on their skids.
And then I watched many of my friends, both active duty military and National Guard, sent half a world away for Operation Desert Shield. But the war that started on September 11, 2001, one we didn't want, is still ongoing. And unlike the victorious North Vietnamese tanks rolling into the streets of Saigon, our enemy has not won.
But unlike our enemies in previous wars (at least since 1814), the savages of 9-11 brought the battlefield to American shores. They brought it to people who just woke up and went to work in Manhattan. Who merely boarded an aircraft. Or put on their ties in Falls Church, Va., and went to the offices after a bad commute on clogged roads. They continue to want to bring this one to our shores. To our homes. Those who believe in a poison fanatical ideology continue to fight American military personnel around the world. But they also continue to seek to kill us in our neighborhoods, our places of business, in our places of recreation. These fanatics won't give up, and they want to bring the battlefield to where we just live our lives.
But the American people have something that no other people in the world have. And that is a unique freedom granted to us by our Creator and confirmed in the words of our founding documents. In the Declaration of Independence, Americans declared the right to life, liberty and the pursuit of happiness in the face of a despot. In the words of the Constitution's Bill of Rights, we have the Second Amendment, "the right of the people to keep and bear arms shall not be infringed."
Most of our nation recognizes the right to armed self-defense not just in your home but wherever you have a legal right to peaceably be. Americans, unlike any other people on the face of this Earth, have the means of armed self-defense available to them.
If I knew that a murderous fanatic was heading to the mall at the same time I was, I'd probably bring a team of Green Berets, or maybe an Abrams. But with this kind of war, I don't have that option. And neither do you. What I do have is the Second Amendment. And so do you.
And thanks to the NRA, most Americans have a choice they can make. Because most of our states have right-to-carry laws. Or even better, Constitutional carry laws. If you want to take responsibility for your own self-defense in the face of criminals and madmen, that is your right. That is a decision you can make. That's not a decision that the residents of Nice, Paris or London or anywhere else in the world get to make. That is the freedom that is unique to Americans.
The front lines in this war extend from Kabul to Falluja to Fairfax, Va. We never know when our enemies will seek to end our lives and our pursuit to happiness. But thanks to the Second Amendment, we can choose to be ready. We can choose to defend our own lives and those of our fellow Americans. You are not forced to do so, but where allowed, you can take ultimate personal responsibility for your own safety.
So on this day, 17 years after the horrific attack on the American people in New York, in Arlington and in the skies over Pennsylvania, remember that they have not won and they have not taken our freedom. And our first freedom is the Second Amendment. It protects every other freedom that we have. And it allows you the choice to take final responsibility for your life and the lives of other innocent Americans.
We didn't ask for this war. We don't want this war. But it could come to you just for being an American. Be thankful for our freedom, and be thankful for the NRA that protects it. Daily I am thankful for the people that I work for—the nearly 5 million members of the National Rifle Association. Those who have stood up, written a check and said that freedom matters. Because without them, we would be unarmed and defenseless in the face of evil. Every day, all Americans stand on the front line of war we didn't want, and don't know when it will end. I am grateful to stand with my fellow members of the National Rifle Association. In the words of my friend, the late Don Burgett, "It's my Second Amendment." And it's there for a reason.