So, you're finally looking down at that expensive rifle that you saved up for and realizing that you need some glass. While the allure of a cheap optic to get started is very compelling, this is one of the biggest mistakes that a new shooter might make. Time and time again, I've had students walk into my training classes with an amazing rifle topped off with an absolute junk riflescope. Their rationale is usually something to the effect of "I don't need anything crazy. I'm just doing X, Y and Z with it."

Well, when you compute the money that the cut-rate optic will end up costing in the long run, the insanity lies in what they currently own. Before I go any further, let's make it clear that when I say "cheap," I'm not referring to the many brands of affordable scopes that have recently come on the market. Many companies have made a good effort to provide workable optics at prices today's budget-minded shooters can afford. When I say "cheap," I mean cheap.

There are many avenues where these seemingly good deals can actually hit your pocketbook harder than just leaving them in your eBay shopping cart. The first way is going to show up in your ammunition costs. Scopes of this nature don't hold zero well and usually need some adjustment every time you arrive to the range. Let's say you're shooting a match-grade center-fire round like 6.5 mm Creedmoor or .308 Win., which can get pricey fast. Even if you shoot "the cheap stuff" and get it for $12 a box, you are looking at nearly $6 in ammo just to get the zero back in the X-ring every time you get to the range. After 10 range trips, you would have expended $60 that could put into your glass budget, getting you from that no-name rig to an entry-level offering from a reputable manufacturer.

Now let's talk about the best-case scenario, where it holds zero after it is initially sighted in. If a bumpy car ride can knock your optic out of alignment, each shot will likely do so to some degree as well. We call this a "walking zero." When it happens, it is not only frustrating but sometimes mistaken for shooter error. As previously mentioned, the prescription is to spend more rounds trying to figure out what is going on. Somewhere in the zeroing process, you may also find that the clicks are not true in that .25 MOA is more like .29 MOA, and your correction that should have landed in the bullseye has either fallen short or surpassed the mark. Again, the fix will cost more ammunition as you attempt to dial the correct amount.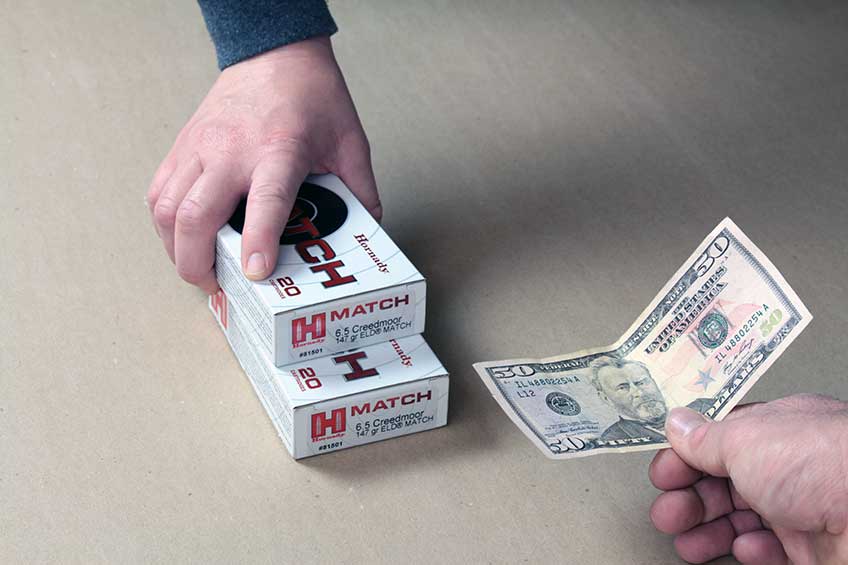 At this point, we have only covered minor malfunctions, where the scope is still working but not exactly as well as needed. All is fine as long as you don't mind spending a few rounds walking back your zero every so often, but what about the big one? What about that untimely catastrophic malfunction?

You see, your frugal glass will cost you far more when it ruins an experience. For most, that might just be the cost of another range pass for a return trip, but for some, it can be far more expensive. In my years I have heard and witnessed a few horror stories that I would like to share so you don't have to be "that guy".

Out of all of the stories, none stick out more than an exchange that took place at a trade-show booth a few years back. While taking a walk around, I stopped at one optics manufacturer's booth. While looking over some glass that I was told "the special forces use," the owner of a very well-known custom rifle shop and shooting school tapped me on the shoulder and said, "You're not thinking of buying that, are you? I had a student show up with one, and the objective lens fell out after just six rounds."

That shooting class costs nearly $400. Imagine wasting it because you tried to save a few bucks? Sure, that scope company has a warranty, but what good is that on the firing line?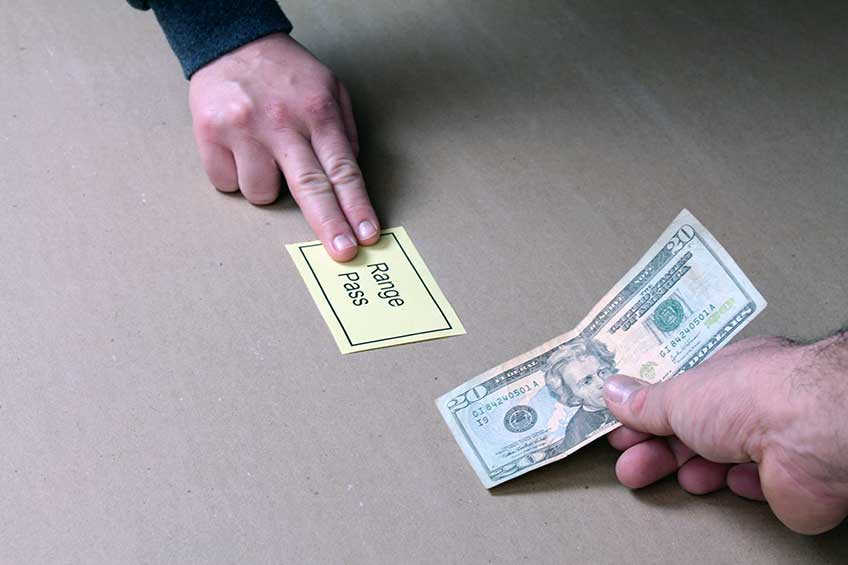 I don't know how the previous scenario ended. He may or may not have received a refund or a pass to come back. However, what about those scenarios where there might not be a second chance? Where would you be then? The tale of two hunters that I have encountered in the past decade will perhaps help further illustrate my point. I met the first hunter while target shooting on a state game lands range. This gentleman emerged from the woods dressed entirely in camo and appeared slightly annoyed.

As he took the bench next to me, he explained, "I just dropped this rifle out of my tree stand. Mind if I use your target to check my zero?" Of course, I let him, and it was not even 1 MOA out of the bullseye. His choice in optic, a fairly expensive one at that, saved him all the expenses associated with getting out into the woods for a second day or possibly missing the buck of a lifetime that dusk. Now while this gentleman was local, the second hunter in my story had a much further hunting destination: Africa. I met this individual at the Mifflin County Sportsman's Association Range, where he was trying to sight in at 300 yds.

"If I can get on target that far, then hitting up close should be no problem," he said. We realized that he might need a little help. As a few of us explained how gravity and bullet drop worked, we were able to get him centered up at a 100-yd. target. After introducing him to a DOPE chart and compelling him to test the 300-yd. data, he attempted to dial back up and found his elevation turret was completely limp.

The spring responsible for creating this tension gave out on that very last round, eliminating the scope's ability to hold zero or even be accurately adjusted. To his fortune, this happened stateside and not in the bush where he might be hard-pressed to find another optic. An African safari can cost upwards of $10,000, so is it really not worth an extra $200 for dependable equipment?

Even if all your adjustments work and your cheap optic actually manages to hold zero for any length of time, a poor-quality riflescope can also cost you in terms of clarity. Back on that state game lands range that hunter allowed me to peer through the optic that hit the ground.

To my surprise, I was able to read writing on the target downrange with his 3-9X optic that I couldn't read with my low-end 4-16X. That was an important bit of information for me, because I learned that, for the same price, I could get an optic that will hold up better and do more for me, even if there is less magnification. Those looking to save money should consider the option of going with a slightly smaller magnification from a better manufacturer as a viable solution.
Shooting is fun, but when you're not having fun, it becomes work that you aren't getting paid for. We all have a price for our time we settled on with our employer. Figure out how many hours you might spend over the course of a year working on your zero, remounting optics and making extra trips to the range.

When multiplied by your current hourly rate, this may be a major consideration as well. How can you find an optic that won't cost you time and money? Talk to individuals who have owned the optic in question for several years. Seek out honest reviews from reputable sources. Of course, when in doubt, you can always count on what the professionals are using. Just put a little time into your decision and, like all things in life, don't settle.