by
posted on September 24, 2021
Support NRA American Rifleman
DONATE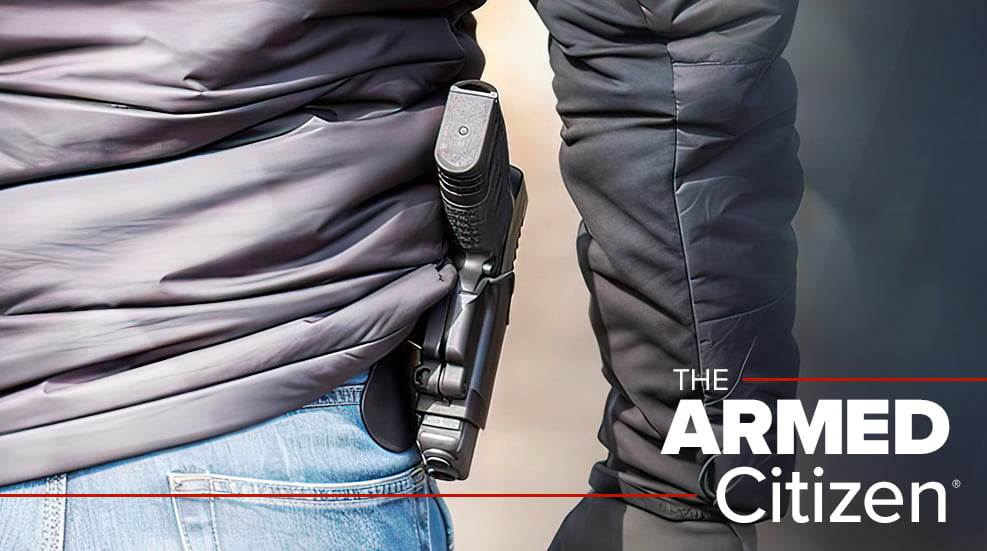 Armed Citizen® Today

A man was forced to defend himself when he was ambushed by a group of thugs outside of an Austin, Ill., home on July 27, 2021.
The 42-year-old man was speaking with his uncle in the front yard of a home around 10:30 p.m. that Tuesday night, when a car drove by with the window down as the driver glared at the man. The car went around the block before pulling up again and coming to a stop. The driver said to the man, "What's up?" as five to six others got out of the car. Members of the group punched the man, who saw that another was armed with a handgun. The armed assailant then shot the man in the thigh, and the man responded by drawing his own concealed-carry handgun and firing back.
The armed assailant was struck in the shoulder by the man's shot, and the band of thugs jumped back into the car before driving off. Police were able to get a partial description of the car and its license plate, and they soon found it and the wounded assailant. As it turned out, the assailant that had the gun was a 16-year-old. During the teen's court hearing, the judge came down on him with a Class X felony charge of aggravated battery with a gun and set bond at $500,000, saying, "This is the definition of violence right here." (news.yahoo.com, Chicago, Ill., 07/29/2021)

From the Armed Citizen® Archives - November 1986

As Harold Tomlin was closing his Bakersfield, Calif., pharmacy, a man approached and tried to rob the pharmacist, threatening to kill him. When the intruder began to pull a pistol, Tomlin drew his .38-cal. revolver and fired. He missed, but the man dropped to the floor and pleaded with Tomlin not to kill him, saying the gun was a toy. The pharmacist held the man for police. (The Californian, Bakersfield, Calif.)