by
posted on October 18, 2021
Support NRA American Rifleman
DONATE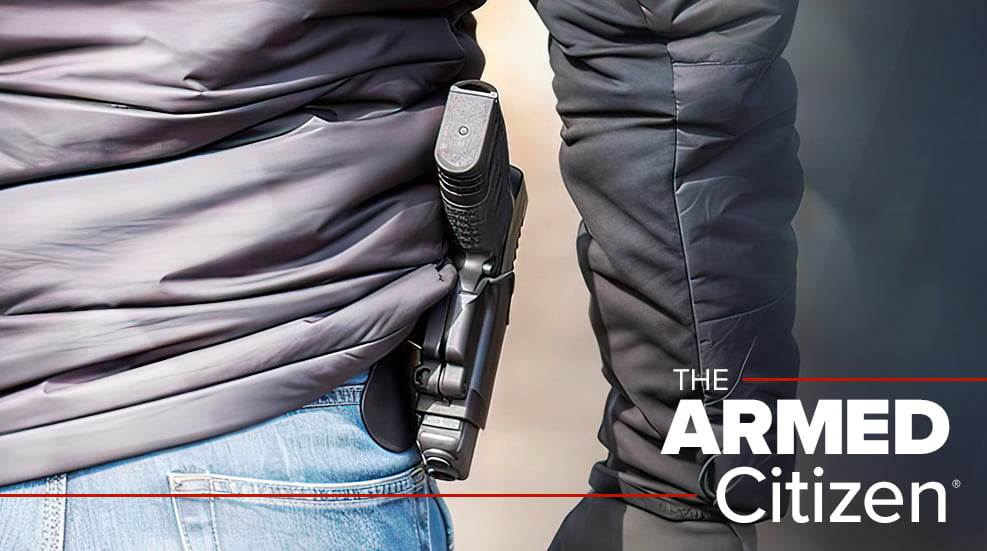 Armed Citizen® Today

A barbershop owner in Melbourne, Fla., defended himself, his employees and customers when an armed crook stormed into the shop on Aug. 28, 2021.
Business was going as usual at the New York Hair Barber Shop that Saturday afternoon, that was until shortly before 3:25 p.m., when a masked man with a gun entered the shop. The armed man then confronted the occupants of the shop, and pointed his pistol at several people. In response to the urgent threat represented to everyone inside his business, the shop owner retrieved his own handgun and shot the intruder.
The shot hit the belligerent man in the hip, and he was quickly disarmed and apprehended by both employees and shop patrons afterwards. He was then taken to a local hospital after authorities arrived. The masked man, a 24-year-old Palm Bay, Fla., resident, was charged with aggravated assault with a firearm for his actions. Lt. Ryan Schorer of Melbourne Police said that their investigation revealed "it wasn't related to a robbery. It was actually related to a prior haircut transaction he was unhappy with." (floridatoday.com, Melbourne Fla., 08/29/2021)

From the Armed Citizen® Archives - February 1987
An intruder forced his way into Connie People's Georgetown, La., home and began threatening her and a 16-year-old babysitter. When the man entered her bedroom, Peoples killed him with a single blast from a 16-ga. shotgun. (The Town Talk, Alexandria, La.)