by
posted on June 18, 2021
Support NRA American Rifleman
DONATE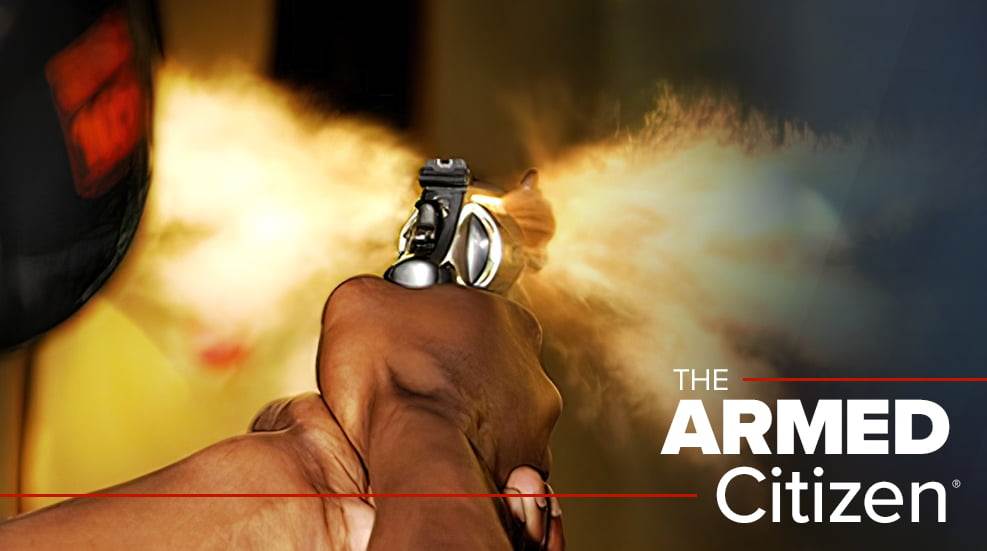 Armed Citizen® Today

A man in Atlanta, Ga., was forced to defend himself when he was beaten by a group of thugs in the street on June 5, 2021.
The man had gotten into an argument with another in a group of people that Saturday evening, which escalated to the point that the five men in the group began to physically assault him. As they assaulted and battered him, the man managed to draw a concealed handgun and shoot his attackers. The shot wounded one of the attackers and convinced the others to stop their attack.
Police responded to the scene around 10:50 p.m. with the report of a shooting. They recovered and rushed the wounded attacker to the hospital before discovering the battered victim and witnesses to the defensive shooting who told them what happened. As a result, the five men, including the one the victim shot, where arrested for charges of aggravated battery and robbery. (ajc.com, Atlanta, Ga., 06/16/2021)

From the Armed Citizen® Archives May 1987
An armed robber walked into a Chalmette, La., bar and demanded money from bartender Gail Ford. When she walked to the cash register and saw the man still had the gun in the waistband of his pants, she picked up a revolver lying next to the register and pointed it at the man. The police said , "She had the drop on him, so he ran out of the bar." (The Times Picayune, New Orleans, La.)