by
posted on June 14, 2021
Support NRA American Rifleman
DONATE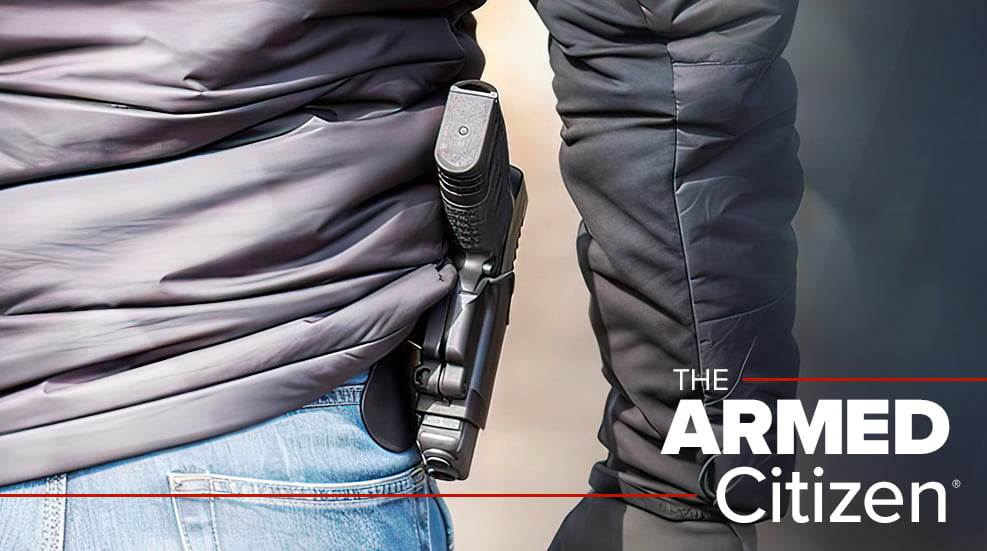 Armed Citizen® Today

An elderly homeowner in Houston, Tex., was forced to defend himself when a former tenant kicked in his door on June 9, 2021.
The homeowner had rented a room to the former tenant, until the tenant stopped paying rent for an extended period of time. As a result, the the homeowner told the tenant to leave the premises. The tenant did leave but eventually returned back to the property.
In a fit of rage, the tenant kicked in the door and went inside. An altercation started inside the home between the tenant and 72-year-old, wheelchair-bound homeowner. During this altercation, the homeowner drew a handgun and shot the intruding former tenant, killing him in the process. No arrests have been made in the shooting, and the homeowner has cooperated with authorities. (click2houston.com, Houston, Tex., 06/16/2021)

From the Armed Citizen® Archives May 1987
Bobbie Remington, a 68-year-old liquor store owner, was closing her Lawton, Okla. , shop when a man made a grab for her, demanding her purse. The owner, who had been kidnapped and robbed previously, pulled a .25-cal. pistol from her pocket and fired on her assailant. The man fled. (The Daily Oklahoman, Oklahoma City, Okla.)