by
posted on June 1, 2022
Support NRA American Rifleman
DONATE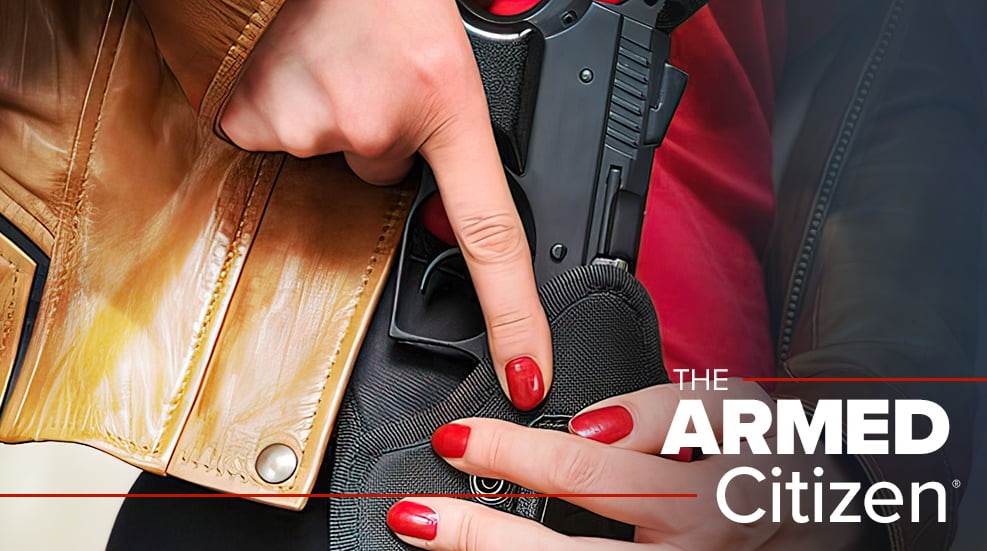 Armed Citizen® Today

A resident of a Longview, Texas, home defended herself when a burglar allegedly broke into the home on March 4, 2022.
The incident occurred sometime before 8 p.m. that Friday evening, when the intruder forced his way inside the home. Once inside, the intruder confronted a female resident, who was armed. The resident gave the intruder verbal commands to leave the residence, which he refused. Fearing for her safety, the resident then shot the intruder.
When authorities arrived on the scene, the found the wounded intruder, who was taken to an area hospital before being booked into the Smith County Jail. Sheriff Brandon Fletcher gave credit to the resident for defending herself, saying: "This entire incident is an excellent example of the importance of our 2nd Amendment. I am thankful the homeowner was un-harmed but also thankful the suspect in this episode will now face his consequences through the judicial system; it could have ended a lot worse." (ketk.com, Tyler, Texas, 03/07/2022)

From the Armed Citizen® Archives - June 15, 1987
Retired Wichita, Kans., police detective Al Pinaire returned from a morning walk to find a burglar holding a knife to his wife's throat. The 78-year-old man drew a .38-cal. pistol and told the criminal to leave, but the intruder dragged Pinaire's 74-year-old wife to the front door. When she fell, the homeowner fired, wounding the knife-wielder. The man fled, but was found by police nearby. Police said the suspect had been released on bond for another burglary charge. (The Eagle-Beacon, Wichita, Kan.)