by
posted on July 9, 2021
Support NRA American Rifleman
DONATE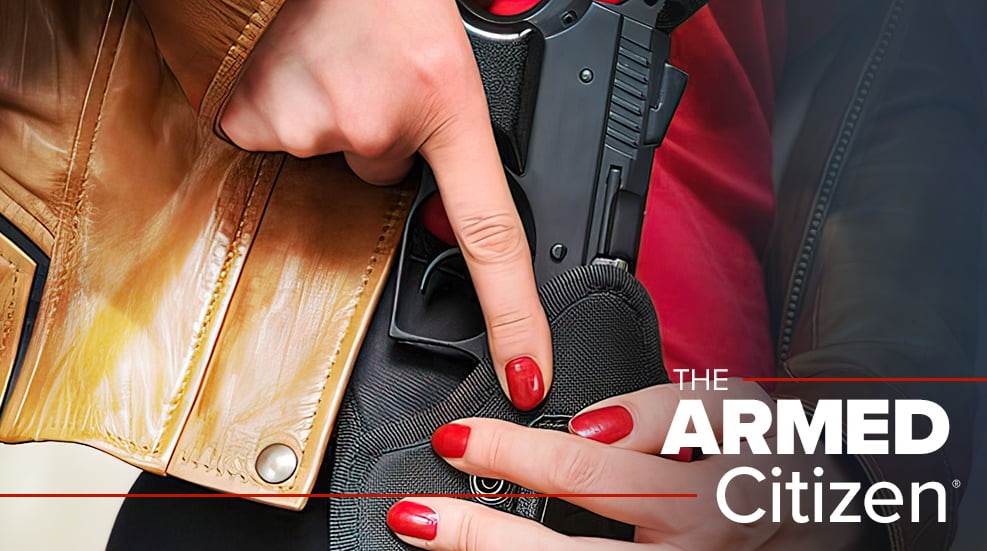 Armed Citizen® Today

A Dale City, Va., homeowner was awakened to strange sounds inside his home on the night of July 6, 2021.
The homeowner was asleep that Tuesday night, when the sounds of banging at the front of the home woke him up some time before 10:00 p.m. After getting up to investigate, the homeowner heard noises coming from a living room window. Walking out to investigate further, the homeowner found a stranger attempting to force his way in through the window.
In response, homeowner drew a handgun and shot the would-be home invader several times. Immediately after, the homeowner called authorities at 9:55 p.m. When police arrived on scene, they found the 43-year-old intruder critically wounded from the defensive shots. The intruder was flown by helicopter to a medical center in critical condition, but is expected to survive. The homeowner has not been charged for his defensive act. (insidenova.com, Woodbridge, Va., 07/16/2021)

From the Armed Citizen® Archives - May 1987
A wheelchair-bound Fort Worth, Tex., man was awakened by a burglar who pushed the 77-year-old resident out of his recliner. Falling into his wheelchair, the handicapped homeowner grabbed a handgun and while the criminal hid behind a chair, called the police. The homeowner then retreated to another room. After hearing gunshots, the resident saw the intruder had armed himself with a shotgun. He then shot and killed the intruder. (The Chronicle, Houston, Tex.)