by
posted on July 25, 2022
Support NRA American Rifleman
DONATE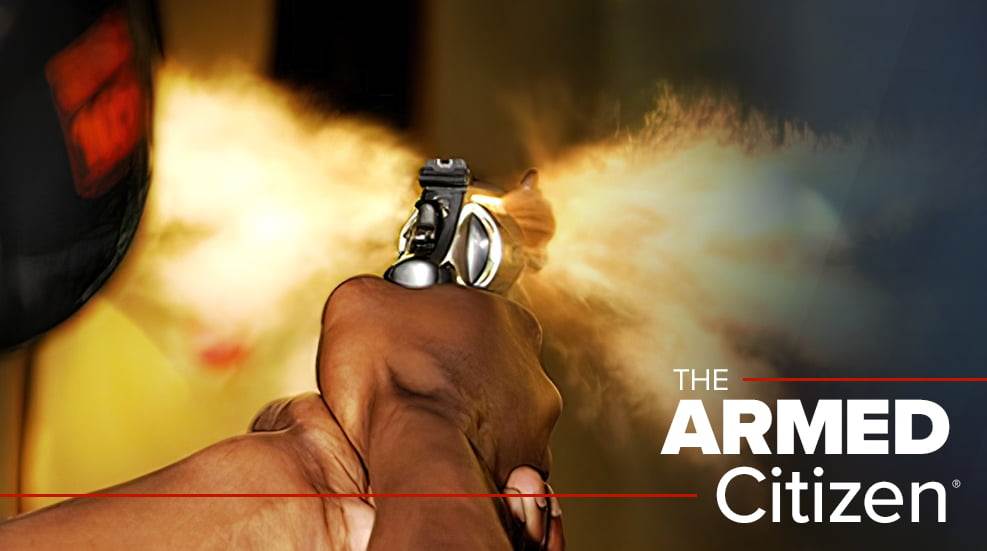 Armed Citizen® Today

A husband in Lizella, Ga., came to the rescue of his wife when she was allegedly attacked by a nude intruder on May 5, 2022.
The 67-year-old wife was using a ride-on lawnmower to cut the grass in their yard that Thursday, when a naked stranger approached. Rushing at the wife, the nude intruder tackled her off the mower and began to assail her. Alerted by the commotion, her husband rushed out to the scene and attempted to remove the assailant off his wife. However, the nude attacker then turned his attention on the husband and assailed him.
When the nude man turned his attention back to the wife, the husband ran back inside their home and retrieved a firearm. The husband then went back outside and shot the aggressor in the chest, ending his attack. The 25-year-old assailant died of his wounds, while the wife was taken to the hospital for injuries sustained in the attack. The husband was also treated for minor injuries. (kiro7.com, Seattle, Wash., 05/06/2022)

From the Armed Citizen® Archives – July 18, 1987
When her daughter frantically told Sandra Valencia that a burglar was breaking into their Harris County, Texas, home, the fact that the 26-year-old mother was in the shower didn't slow her response. Telling her daughter to call police while she grabbed her revolver, Valencia confronted the intruder in the kitchen. When the burglar hefted a barstool, the house-wife lifted her revolver and fired, fatally wounding the criminal. (The Chronicle, Houston, Texas)