by
posted on July 2, 2021
Support NRA American Rifleman
DONATE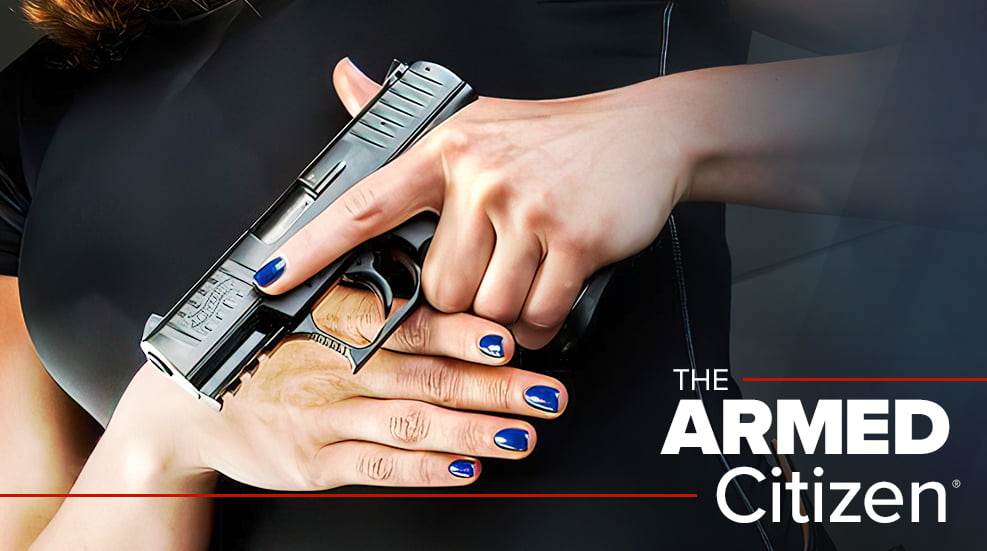 Armed Citizen® Today
A Lewis County, W. Va., woman was forced to fight for her life when a man assaulted her on the evening of June 20, 2021.
The woman and a man were inside a residence that evening when he attacked her from behind with blows to the head and then kicked her on the ground. The man then began to choke her, tightening both hands around her neck and telling her he was going to kill her. As she was choked, the woman reached into her pocket and grabbed her pocket pistol.
She then drew the pistol, pushed not into her attacker's chest and fired. The shot loosened the attacker's grip, and the woman was able to get free. She then dialed 911 and attempted to render aid to the man. He was pronounced dead at the scene by the time paramedics arrived. The woman is not being charged in the shooting. (wdtv.com, Bridgeport, W. Va., 06/20/2021)

From the Armed Citizen® Archives - January 1987
Wayne Harder and a friend were leaving a Memphis, Tenn., store when a woman pounded on their car window to tell them that a robbery was taking place at a next-door fast-food restaurant. Seeing two apparent robbers inside, Harder waited so he could give descriptions to police but decided to take action when the men approached the car.
Pulling his registered handgun, the Vietnam veteran opened the door and told the would-be robbers to freeze. They spread-eagled on the ground, and Harder and his friend disarmed the pair, holding them for police. (The Commercial Appeal, Memphis, Tenn.)