by
posted on July 15, 2022
Support NRA American Rifleman
DONATE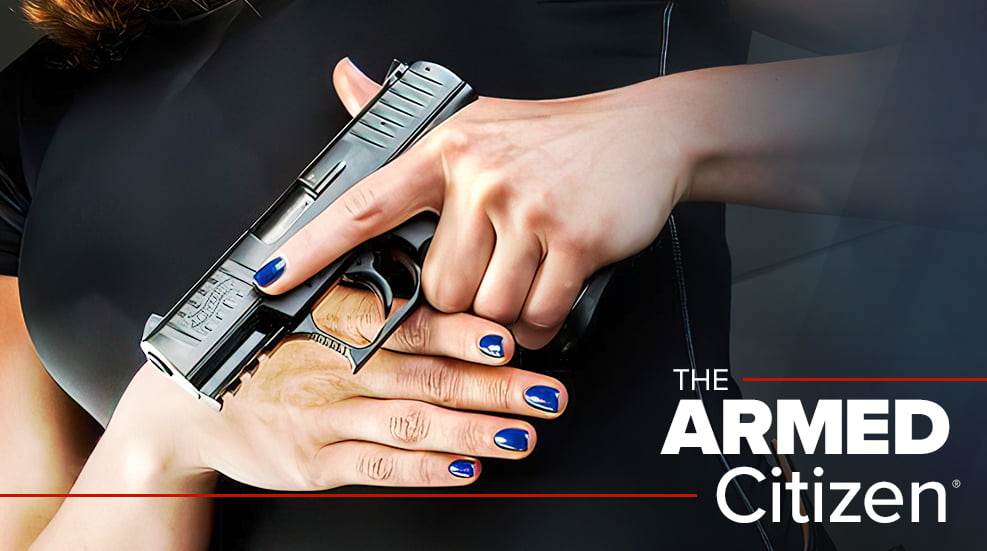 Armed Citizen® Today

A woman in San Antonio, Texas, defended herself and her children when an alleged robber forced his way into her home on April 28, 2022.
Around 10 p.m. that Thursday night, the woman was at home with her three children, when a noise at the back of the house caught her attention. An intruder forced his way into a laundry room and was attempting to enter the main portion of the house. Fearing for the safety of herself and her children, the woman armed herself with a firearm and went to confront the oncoming intruder. 
As the intruder forced his way into the main portion of the home, the woman fired on him, striking the would-be robber twice in the chest. When authorities arrived sometime later, they discovered the stricken intruder, who died on his way to the hospital. Police said the woman would not face charges for her use of lethal force to defend herself and her children. (kiro7.com, Wausau, Wis., 03/16/2021)

From the Armed Citizen® Archives – July 11, 1987
A would-be robber walked into James Ruopoli's Charleston, S.C., liquor store and began beating the owner with a broom handle. Ruopoli, a retired police veteran, was able to draw his revolver and fire. The wounded suspect later pleaded guilty to charges of aggravated assault and attempted armed robbery. (The Post-Courier, Charleston, S.C.)