by
posted on July 1, 2022
Support NRA American Rifleman
DONATE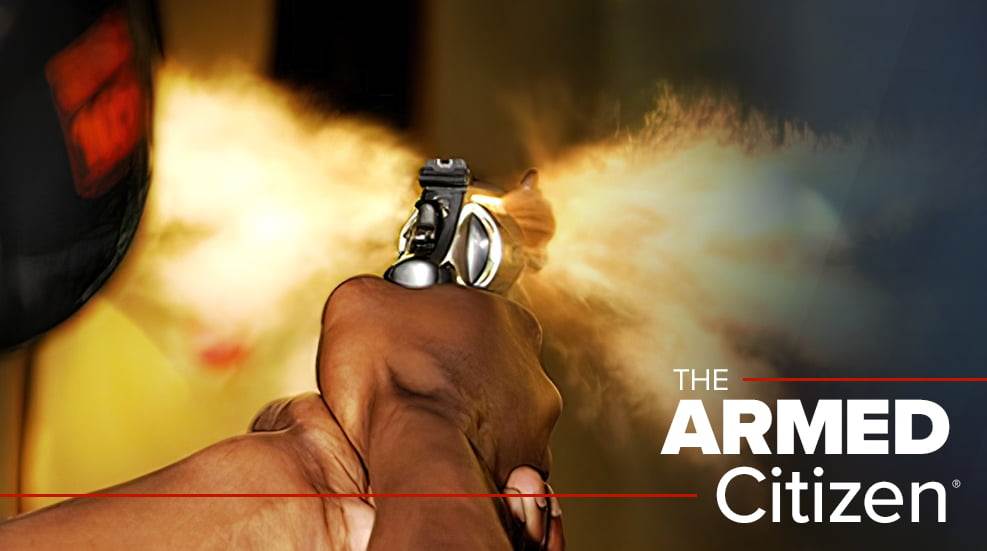 Armed Citizen® Today

A 25-year-old resident in Philadelphia, Pa., found himself in a precarious situation when he encountered two individuals outside his home on April 17, 2022.
Around 10 p.m. that Sunday night, the resident was leaving his apartment when he was approached by two armed men dressed like police officers. The men announced themselves as police before forcing their way inside. Once inside, both of the fake officers threatened to shoot the resident and tried to zip-tie his hands. During this struggle, the resident realized that the men were impersonators and pulled out his own licensed concealed handgun.
The resident then fired six rounds at one of the would-be robbers, striking him in the head, chest and arm. The other crook ran off in the process. When police arrived, they found the stricken robber on the ground inside the doorway, wearing a fake police badge around his neck. He was declared deceased upon arrival to the hospital, and authorities were still on the search for his escaped accomplice. The resident said that he encourages everyone who can legally purchase a firearm to do so to protect themselves. (fox29.com, Philadelphia, Pa., 04/18/2022)

From the Armed Citizen® Archives – July 14, 1987
After discovering his Henderson, Tenn., store's alarm system had been disabled, owner Edward Plunk decided to stay at the business overnight. When an intruder carrying a shiny object in his hands broke in during the early morning hours and advanced towards the businessman, Plunk opened fire, killing the burglar. Authorities ruled the shooting justifiable and revealed the suspect was believed to have been the ringleader of the largest burglary ring in southwestern Tennessee. (The Sun, Jackson, Tenn.)