by
posted on January 6, 2023
Support NRA American Rifleman
DONATE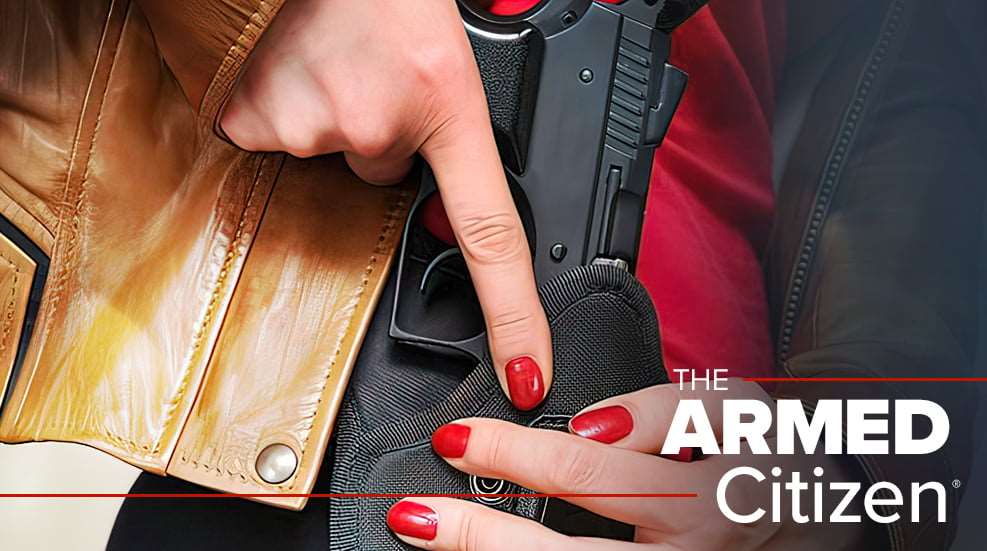 Armed Citizen® Today

An Iberia Parish, La., homeowner defended himself when his residence was targeted by a trio of alleged robbers on Tuesday, Dec. 6, 2022.
Some time around 10 p.m. that night, the three alleged intruders entered the home and, as they scoped it out, ended up coming across the homeowner. One of the trio, armed with a gun, opened fire on the homeowner when they discovered him. In response to the sudden threat, the homeowner took up his own gun and returned fire.
The homeowner's return fire struck the armed intruder and coaxed his other two accomplices the flee the property. When police later arrived on the scene, they discovered the armed intruder still inside the home, deceased from wounds sustained from the homeowner's defensive fire. (wkrg.com, Mobile, Ala., 12/08/2022)

From the Armed Citizen® Archives – Sept. 9, 1987
Tucson, Ariz., pawnbroker James Henry readily recognized the serial numbers of the pistols offered to him by a walk-in customer; they were part of a group of firearms stolen from Henry's other Tucson store earlier that same day. Asking the man for identification, Henry pulled his own pistol and then ordered the would-be arms merchant to lie on the floor while he called police. The suspect was arrested on charges of trafficking in stolen property, possession of burglary tools and stolen property and misconduct involving weapons. (The Citizen, Tucson, Ariz.)