by
posted on January 3, 2022
Support NRA American Rifleman
DONATE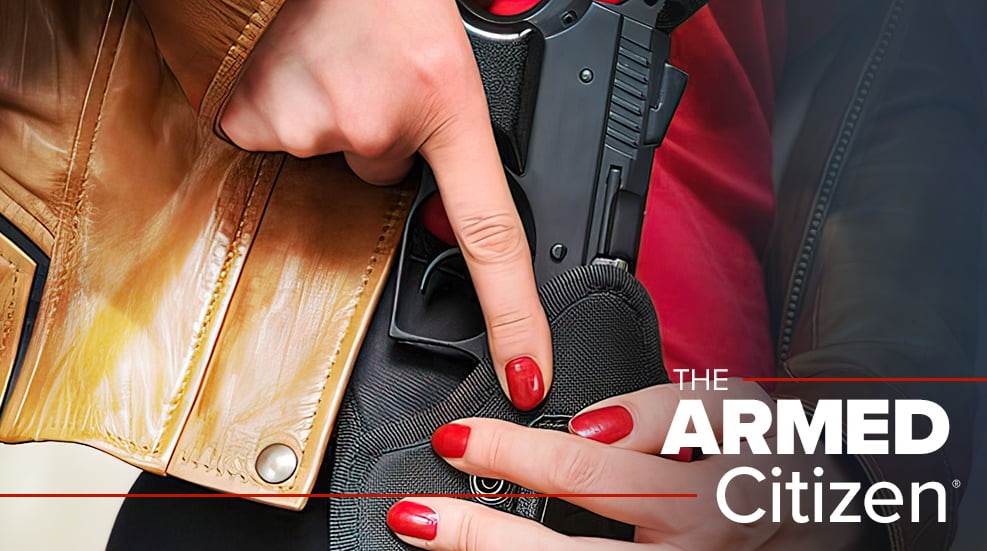 Armed Citizen® Today

A man in Chicago, Ill., turned the tables on a would-be burglar durning an attempted armed robbery on Nov. 6, 2021.
The 77-year-old man was in an open garage in an alleyway when a vehicle pulled into the alley. An armed man then exited the vehicle and approached the elderly man, demanding his belongings. Unknown to the armed crook, his intended target had a concealed carry license. The supposed victim then drew his concealed handgun and fired at the robber.
Two rounds struck the assailant, one in the head and chest, mortally wounding him. He was declared dead at the scene. The concealed-carry license holder was not injured during the robbery attempt. (chicago.suntimes.com, Chicago, Ill., 11/06/2021)

From the Armed Citizen® Archives - March 31, 1987
After working on her lawn, Janice Shanks entered her Chandler, Ariz., home and was surprised by an intruder. The two fought, but the woman broke free and ran to the kitchen. She grabbed a gun from a drawer, turned, and shot her assailant, critically wounding the man. No charges were filed against Shanks. (The Tribune, Mesa Ariz.)