by
posted on January 13, 2023
Support NRA American Rifleman
DONATE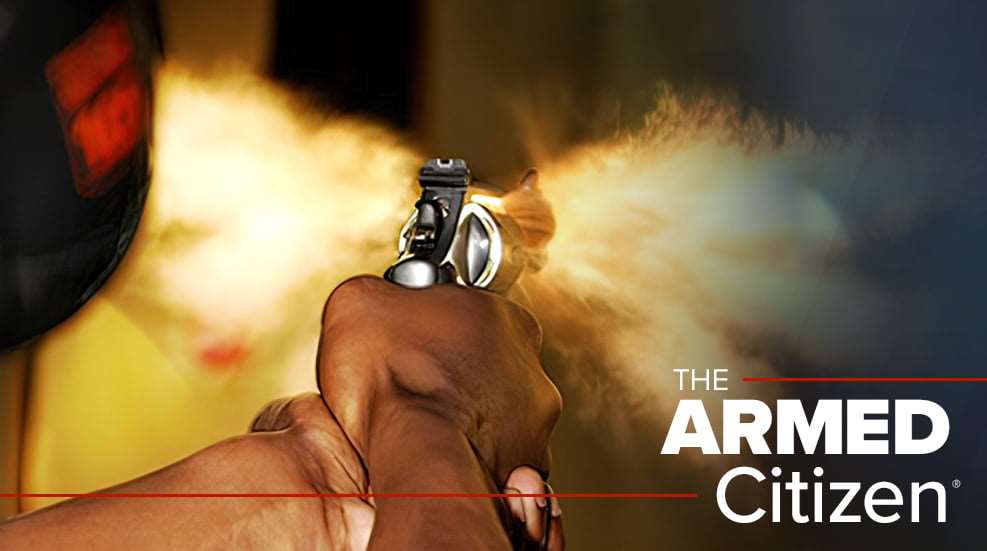 Armed Citizen® Today

A restaurant worker in Warner Robins, Ga., defended himself when an alleged armed robber stormed in and pistol-whipped him on the week of Dec. 4, 2022.
The burglar entered the restaurant, wearing a mask and armed with a semi-automatic handgun, and jumped over the counter and pistol-whipped the worker at the register. The victim fell to the ground after the blow but fought back against his attacker.
Armed with his concealed-carry pistol, the worker drew his gun and fired three rounds at the attacker. Two of the three rounds struck the armed robber, prompting him to flee the restaurant. Police later tracked down the 23-year-old wounded assailant, who died of his wounds shortly thereafter. The employee was uninjured during the attack. (foxnews.com, New York, N.Y., 12/11/2022)

From the Armed Citizen® Archives – Nov. 11, 1987
When a burglar began climbing into Sherman Thomas' bedroom window early in the morning, the Camden, N.J., resident forced the man back outside. When the intruder again tried to push through the window, Thomas took up his pistol and fired. A wounded suspect was soon arrested and charged with burglary. (The Courier-Post, Camden, N.J.)