by
posted on January 10, 2022
Support NRA American Rifleman
DONATE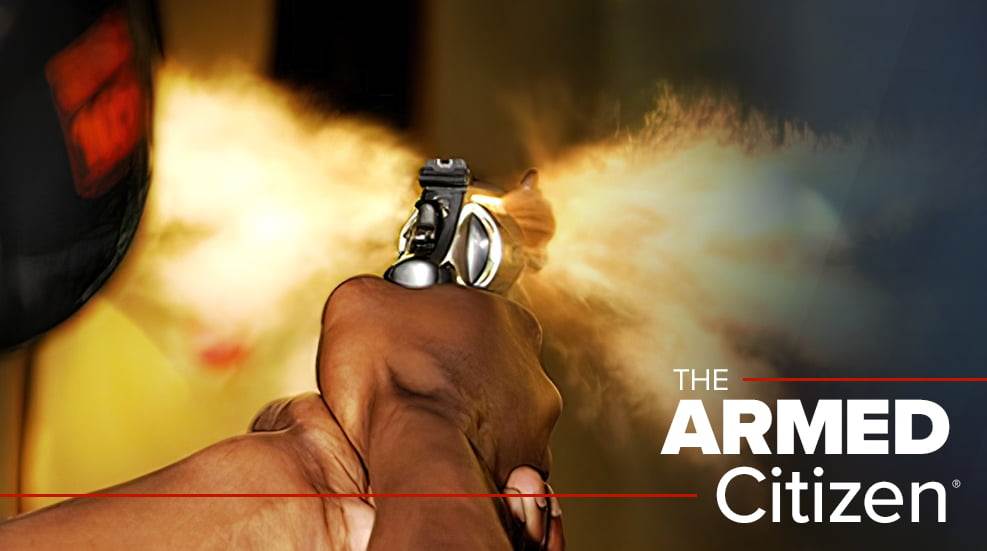 Armed Citizen® Today

A deliveryman in Philadelphia, Penn., was not defenseless when a trio of armed burglars attempted to rob him on Nov. 20, 2021.
The deliveryman was leaving his home and getting ready to enter his car after midnight that Saturday, when he was approached by three men. At least two of the trio pulled out handguns, aimed them at the deliveryman and they demanded money. Cornered and in a dangerous predicament, the delivery driver complied at first, and told the would-be burglars that his money was in the car.
The burglars then began to look through the deliveryman's car to find the money he mentioned. As they combed through the car, the armed robbers became distracted and loosened their attention on the victim. This gave the deliveryman, who the trio didn't know was a licensed concealed carry holder, the opportune moment to draw his own handgun and turn the tables on the fiends. The deliveryman opened fire on the armed robbers, striking two of them several times.
When police arrived on the scene, they rushed the two stricken robbers to the hospital and arrested the third. Of the two wounded burglars, one was in critical condition, while the other passed shortly after arriving at the hospital. Police also found two guns at the scene, both belonging to the foiled robbers.(6abc.com, Philadelphia, Penn., 11/20/2021)

From the Armed Citizen® Archives - May 7, 1987
An armed robber walked into a Chalmette, La., bar and demanded money from bartender Gail Ford. When she walked to the cash register and saw the man still had the gun in the waistband of his pant, she picked up a revolver lying next to the register and pointed it at the man. The police said, "She had the drop on him, so he ran out of the bar." (The Times-Picayune, New Orleans, La.)