by
posted on February 27, 2023
Support NRA American Rifleman
DONATE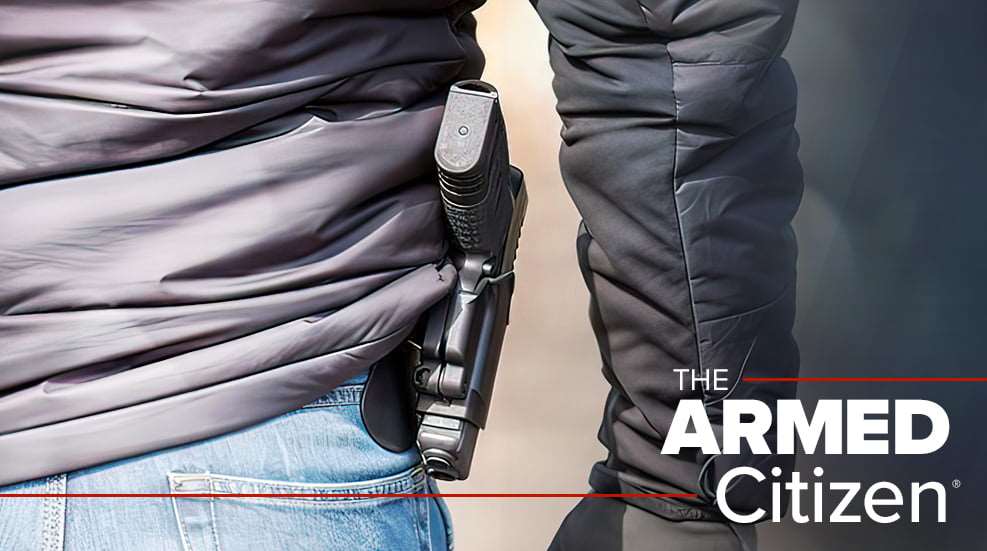 Armed Citizen® Today
A Glynn County, Ga., man, his wife and his young daughter are safe after he confronted and shot a homeless man who allegedly broke into the family's residence on the morning of Jan. 28, 2023.
At 5:28 a.m. that Wednesday, the family was awoken by two loud noises, after which they heard the sound of glass breaking. According to the police report, the alleged intruder shattered one layer of a sliding-glass door in the rear of the home before walking around to the front of the house and throwing a rock through the glass front door.
The female resident of the house hid in the master bedroom of the house with her daughter and called 911, while her husband stepped out of the bedroom to investigate. Once he realized that an intruder had made the noise, he stepped back into the bedroom and retrieved his Smith & Wesson handgun. The father encountered the 44-year-old homeless man in the living room and yelled, "Get out! Get out!" and fired, hitting the intruder twice. He then retreated to the bedroom and awaited the arrival of the police.
Police apprehended the wounded intruder in the woods behind the home. The homeless man was treated for his wounds and taken to jail, where he faces charges of burglary. (The Brunswick News, Glynn County, Ga., 1/28/23)
From the Armed Citizen® Archives – March 1973
Oscar Dailey was visiting his mother-in-law in her El Paso, Texas, apartment when a prowler entered. Upon being discovered, the intruder began yelling. Dailey grabbed a .22 pistol from a kitchen drawer and shot the man in the leg. Police arrested the prowler, who was charged with burglary. (El Paso Herald-Post, El Paso, TX)