by
posted on December 19, 2022
Support NRA American Rifleman
DONATE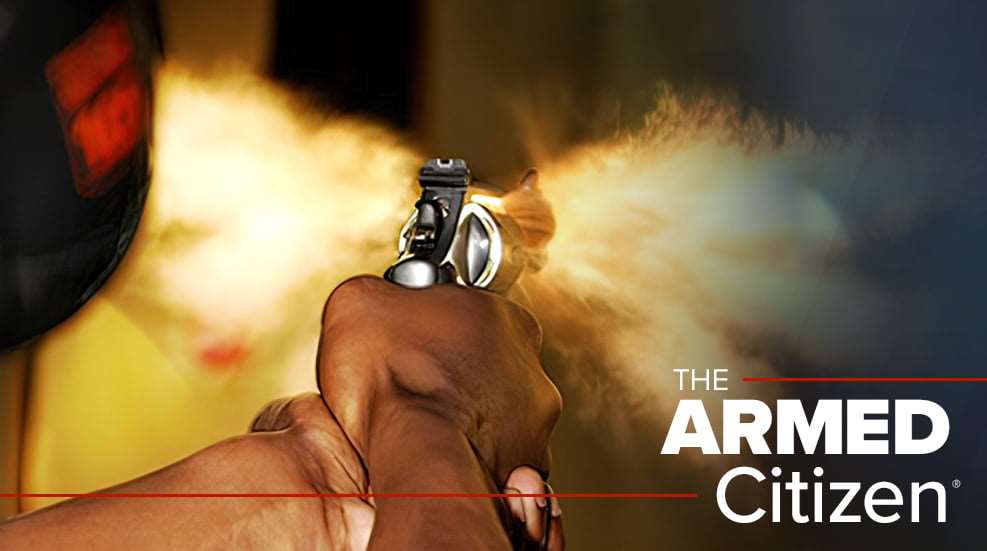 Armed Citizen® Today

A Birmingham, Ala., resident defended herself when she encountered an alleged robber trying to get into her home on Tuesday, Nov. 8, 2022.
Shortly after midnight, the resident became aware that someone was trying to get in. Going to investigate, she discovered an intruder trying to crawl through a window of her home. In response to the threat of the home invader, the resident grabbed her gun and opened fire on the man.
One of the resident's shots hit the intruder in the chest, prompting him to flee the property. He then ran a block to a gas station, where he collapsed. After being discovered by paramedics, the 29-year-old intruder was taken to a local hospital, where he was later pronounced deceased.(al.com, Birmingham, Ala., 11/08/2022)

From the Armed Citizen® Archives – Oct. 16, 1987
Posing as a parking lot attendant, a man approached Leigh Ann Spicer of High Point, N.C., and, pulling a knife, repeatedly demanded her money. The 29-year-old Spicer fumbled in her purse, then drew out a handgun and told the knife-wielding robber, "Check this out." The man fled. (The News & Record, Greensboro, N.C.)