by
posted on December 13, 2021
Support NRA American Rifleman
DONATE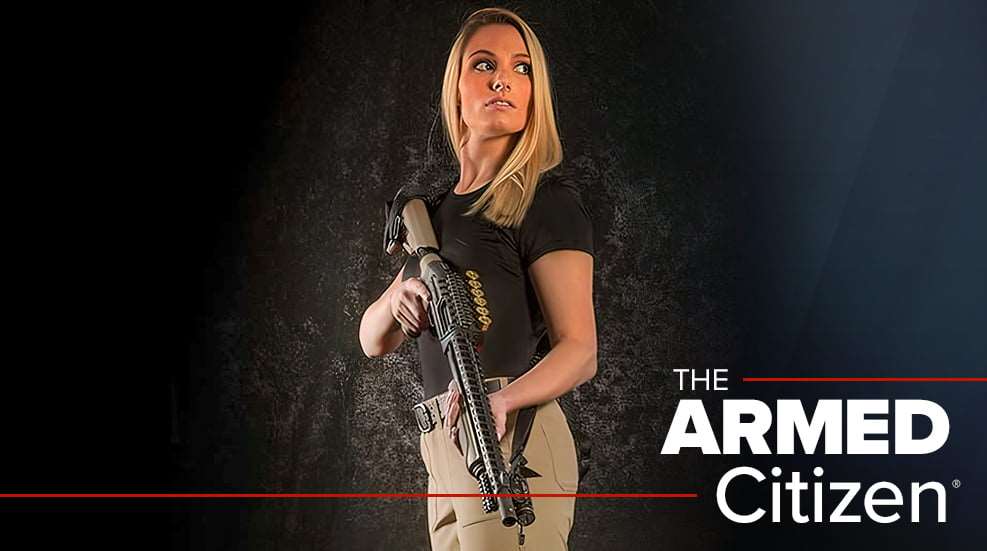 Armed Citizen® Today

A homeowner in San Antonio, Texas, defended himself when an armed intruder made an uninvited visit to his residence on Oct. 28, 2021.
The incident started at 12:55 p.m. that Thursday afternoon, when a man in his 20s was dropped off by a car parked out in front of the home. After making his way around the home, the youthful intruder then kicked in the back door and began to make his entry into the residence. The commotion at the back door alerted the homeowner, who went to investigate and encountered the intruder in the process.
When he was confronted by the homeowner, the intruder produced a handgun from his waistband. In response to the deadly threat, the resident rushed upstairs to his bedroom and armed himself with his own firearm. The homeowner and armed intruder then exchanged fire at one another inside the home. Luckily for the homeowner, none of the intruder's shots landed on their intended target.
The homeowner's shot placement was more on the mark, however, wounding the youthful offender and prompting him to flee the residence to the getaway car waiting outside. A while after the incident, police found the stricken home invader dropped off at a different location. He was taken to a local medical center, where he was pronounced dead. (ksat.com, San Antonio, Tex., 10/29/2021)

From the Armed Citizen® Archives - March 13, 1987
An armed intruder kicked down the bedroom door of Sidney Milner's Louisville, Ky., home, pointed a pistol at the resident and his wife and said, "Don't move or I'll kill you." The 72-year-old homeowner responded by picking up a shotgun near his bed and firing at the intruder, wounding the man.The suspect had been free on his own recognizance on nine unrelated counts of robbery. Milner was not charged. (The Courier Journal, Louisville, Ky.)