by
posted on August 23, 2021
Support NRA American Rifleman
DONATE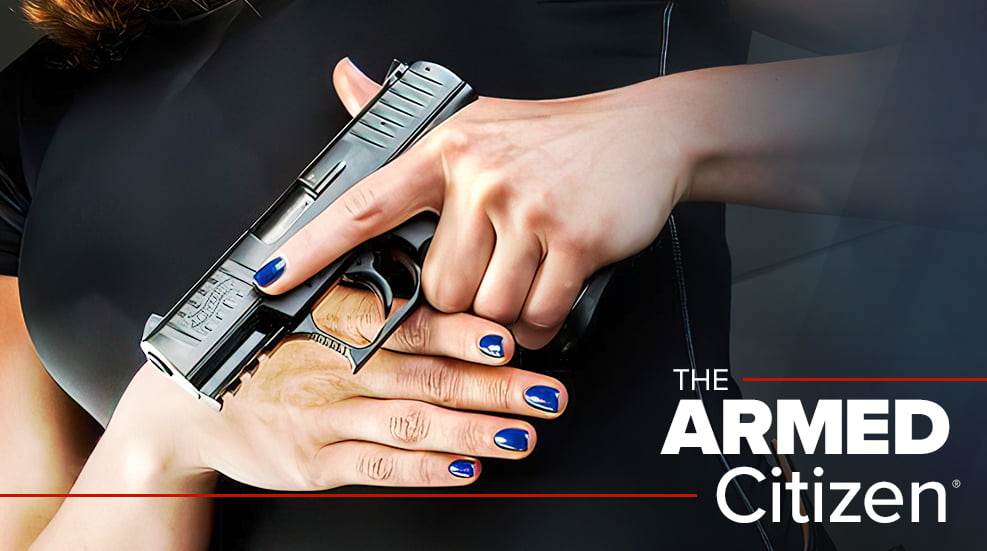 Armed Citizen® Today

Two Toledo, Ohio, residents stood their ground when a would-be burglar made his way into their residence on the night of Aug. 20, 2021.
The burglar targeted the home and began to force his way through the front door around 1:00 a.m. that Friday morning. The commotion of his entry alerted both a man and a woman in the residence, and they prepared themselves accordingly for the unwelcome guest. Once the intruder made his way into the home, he was met with force as both the man and woman opened fire on him.
Struck by several rounds from the spontaneous volley, the would-be burglar stumbled back out of the home before collapsing in the front yard. He was found to still be alive when paramedics arrived on scene, and was taken to a local hospital in critical condition. None of the residents of the home, which included several small children, were injured in the invasion. (wkyc.com, Cleveland, Ohio., 08/20/2021)

From the Armed Citizen® Archives–January 1990

Dudley Pearce, a door-to-door salesman from South Macon, Ga., was making one of his regular stops when the son of a customer asked for a ride. Pearce agreed, but after the two drove away, the passenger pulled a knife and demanded the 82-year-old salesman's wallet. The assailant ordered Pearce to pull over, got out and walked around toward the driver's side. Meanwhile, Pearce reached under the seat and pulled a revolver, telling the would-be robber not to come any closer. The man continued to approach, and the elderly salesman fired a single, fatal shot. (The Telegraph and News, Macon, Ga.)