by
posted on August 2, 2021
Support NRA American Rifleman
DONATE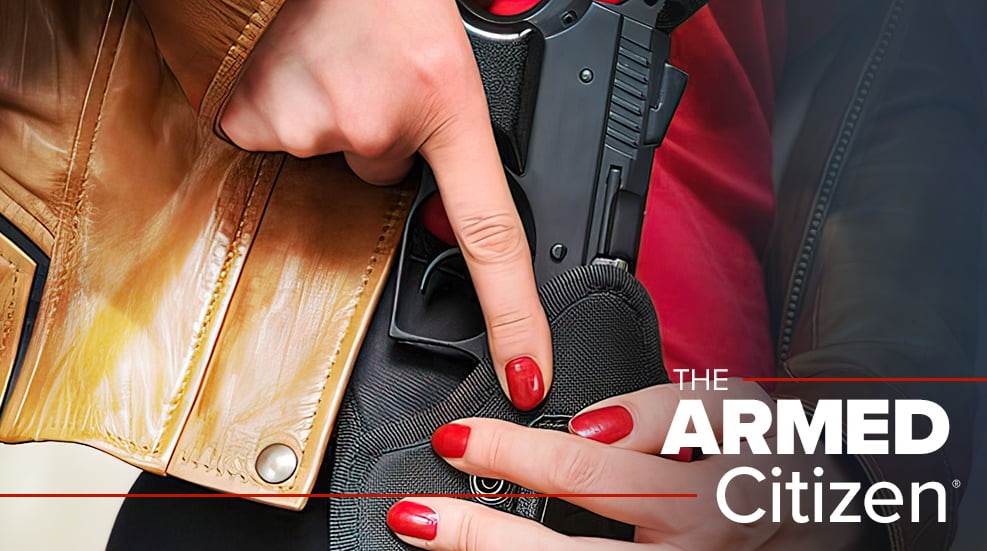 Armed Citizen® Today

A would-be armed robber received a rude awakening from a prepared resident when he broke in to a San Antonio, Tex., home on the night of July 28, 2021.
It happened around 11:00 p.m. that Wednesday night, when the 17-year-old robber broke into the home. The trespassing teen was armed with both a rifle and a handgun. At some point while inside the home, the robber came across one of the four residents who was inside, except they were not defenseless.
The resident also had a firearm, and opened fire on the intruder. The young robber returned fire as well, resulting in a shootout between the two. During this exchange the resident managed to land a hit on the robber, which encouraged him to make a hasty escape. The stricken burglar jumped into his car after fleeing the residence and managed to drive himself to a local hospital in critical condition. The young crook survived and is charged with burglary, while the resident who acted in self defense will not face any charges. (news4sanantonio.com, San Antonio, Tex., 07/29/2021)

From the Armed Citizen® Archives - June 1983
As Linda Woodward put her child into the car at a Knoxville, Tenn., service station, three men accosted her. One man demanded she surrender her car keys, then stabbed her in the side with a knife when she refused. Despite the injury, Woodward continued to struggle with the bandits, and, when she was able to withdraw a pistol from her purse, they took off running. (The News-Sentinel, Knoxville, Tenn.)