by
posted on August 15, 2022
Support NRA American Rifleman
DONATE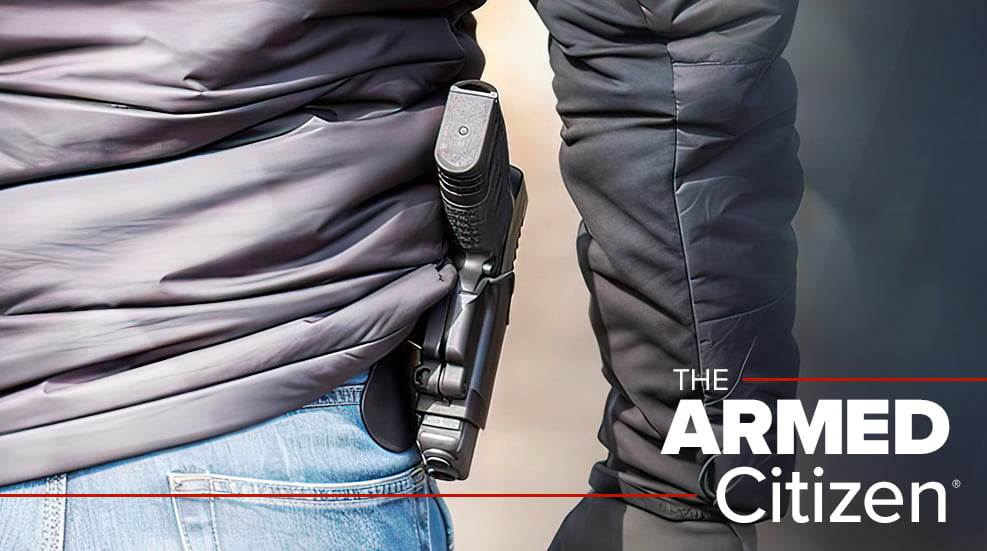 Armed Citizen® Today

A man in Houston, Texas, defended himself when an alleged robber attempted to carjack him on May 18, 2022.
Sometime after 3 a.m. that Wednesday morning, the man was at a late-night Mediterranean restaurant when another approached him and inquired about his new Chevy Corvette. The stranger then demanded that the man give him the keys to the car. The would-be robber continued to confront the owner of the Corvette, with several witnesses hearing him say, "give me your car."
However, unknown to the carjacker, the owner of the car was carrying a firearm. As the robber continued to try and force his intended victim to submit, the owner, fearing for his safety, drew his gun and shot the aggressor, striking him two or three times in the process. Afterwards, the foiled carjacker jumped into another nearby vehicle and fled. Police later found the stricken robber at a poker room parking lot, deceased from his wounds. (abc13.com, Houston, Texas, 05/18/2022)

From the Armed Citizen® Archives – Aug. 22, 1987
When Mamie Thornton awoke in her Birmingham, Ala., home, she found a man's hand over her mouth. Bending back one of her attackers fingers to make him release his grip, the 87-year-old jumped out of bed and ran for her revolver. Firing a shot in the direction of the intruder, the elderly homeowner forced her assailant to flee the premises. (The News, Birmingham, Ala.)