by
posted on April 3, 2023
Support NRA American Rifleman
DONATE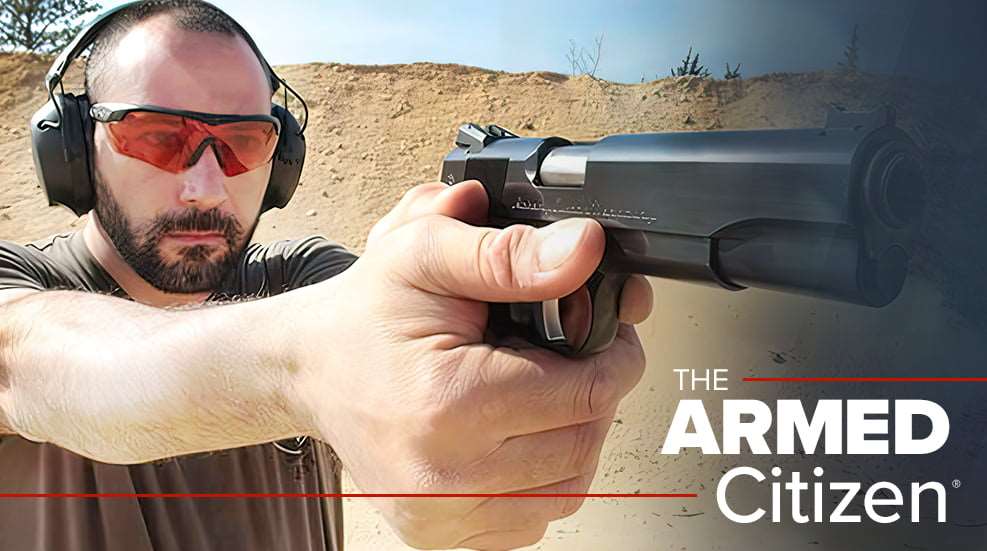 Armed Citizen® Today
An armed felon ended up in custody with a gunshot wound to the chest after allegedly attempting to rob a concealed-carry holder in Detroit on Feb. 8, 2023.
At 9:50 p.m., the armed citizen and his friend entered Carmen's Delicatessen and were followed into the store by the alleged robber and another man. When the two men exited the store, the felon, who had previously been convicted of armed robbery and firearms violations and is not legally allowed to own a gun, pulled out a gun and threatened to kill one of the victims if they didn't give him everything they had.
The first victim gave the alleged robber his wallet, and the thief then began patting down the armed citizen. As soon as the pat-down began, the concealed-carry holder pulled out his gun and fired, hitting the robber in the chest. Police arrived on scene after an alert from a local ShotSpotter system and found the armed citizen with his hands raised over his head. Surveillance video confirmed the details of the self-defense shooting.
The alleged robber recovered from his gunshot wound and is now facing charges for being a felon in possession of a firearm. (FOX 2 Detroit, Detroit, Mich.; 2/8/23)
From the Armed Citizen® Archives – May 1981
A trio of young thugs, after kidnapping a San Francisco woman, forced her to drive them to the San Rafael, Calif., jewelry store of Tony Spitaleri. When they dragged their hostage into his store and demanded cash, Spitaleri responded by drawing a gun. The surprised hoodlums then beat a nasty retreat. (The Independent-Journal, San Rafael, Calif.)