by
posted on February 24, 2023
Support NRA American Rifleman
DONATE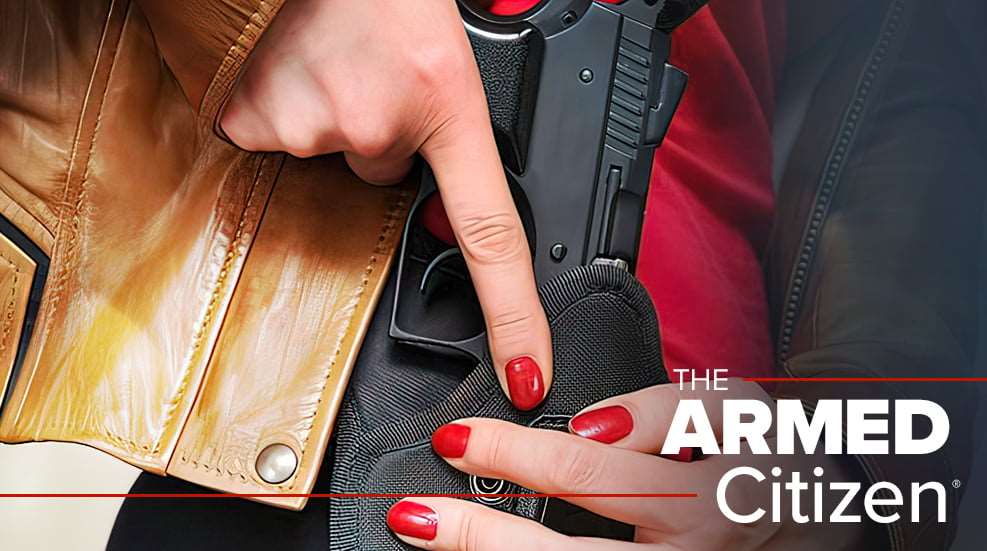 Armed Citizen® Today
A burglary suspect who was the object of a large-scale manhunt by New York state, county and local police, was finally taken into custody after being held at gunpoint by a homeowner in Covert, NY, on Thursday, Nov. 17, 2022.
At 5 a.m., police responded to a 911 call reporting a burglary in progress. When they arrived, officers were told that the suspect had fled into the woods nearby. As police set up a perimeter and searched the forest, a second burglary was reported at a nearby residence. There, the man allegedly stole a handgun and tried to steal a vehicle before fleeing once again.
Shortly before 8 a.m., the 29-year-old suspect broke into a third home, but this time, the homeowner was armed and held the intruder at bay. Police responded and were finally able to take the man into custody, and they recovered the handgun allegedly stolen by the suspect.
According to media reports, the alleged burglar was arrested in 2014 for a string of burglaries and was on parole at the time of his arrest. He has been remanded without bail at the Seneca County Correctional Facility. (Finger Lakes Times, Covert, NY, 11/17/22)
From the Armed Citizen® Archives – March 1988
A man had followed Naomi Owens from a Birmingham, Ala., shoe store and then forced his way into her car by pretending to have a gun. The pretense vanished when Owens drew her own .38 revolver from her pocketbook and, in a struggle with the assailant, mortally wounded him. No charges were brought against Owens. (The News, Birmingham, AL)