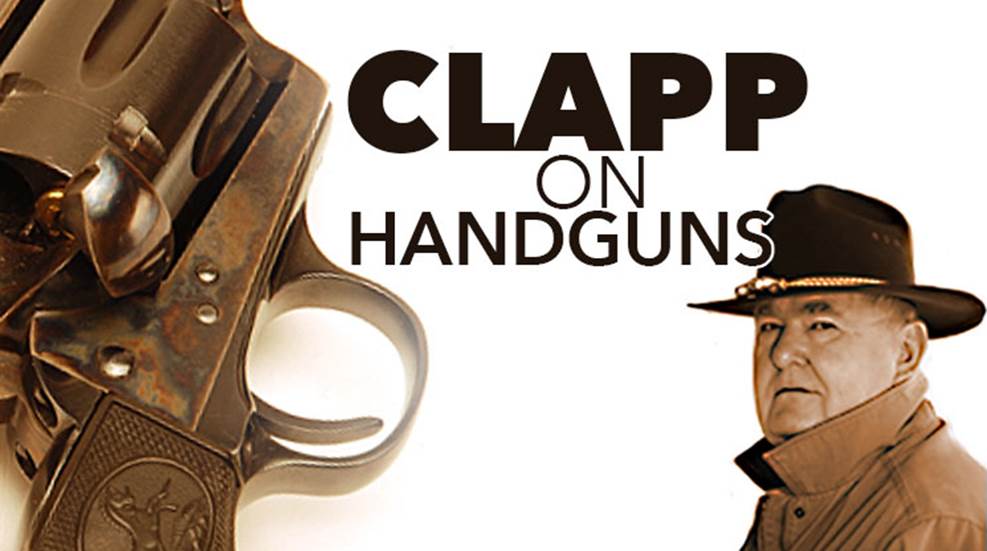 A trigger shoe is a block of metal configured to fit snugly on the front face of the trigger of a designated firearm. 1911 Match pistols often had trigger shoes installed, as did many types of Smith & Wesson revolvers. Usually held in place with a couple of Allen screws, the trigger shoe is wider than the original trigger and extends a little farther forward. In use, the shooter places the trigger finger on the shoe and gets contact over a wider area. This tends to make the trigger pull feel a little lighter.
He or she can also get a little better placement of the trigger finger on the trigger for a straight back pull. Trigger shoes were popular in the Golden Age of bullseye work and I can recall several variations in that great old Gil Hebard catalog. They helped many shooters, including this one, to improve their scores.
However, I would caution all shooters to avoid using them in any type of shooting involving speed or where the gun must be manipulated quickly. These are not devices for combat shooters. For that matter, I don't like target triggers on combat guns. Both are intended to make the trigger easier to pull. Under stress, this might seem to be a good idea, but it really is not.
I once built up a fighting 1911 on a Gold Cup frame, with that gun's characteristic wide target trigger. Being familiar to a regular long trigger, I got a couple of down range AD's and it scared the devil out of me. Anything that increases trigger surface or materially lowers trigger pull weight is poison for a gun that is to be used fast.