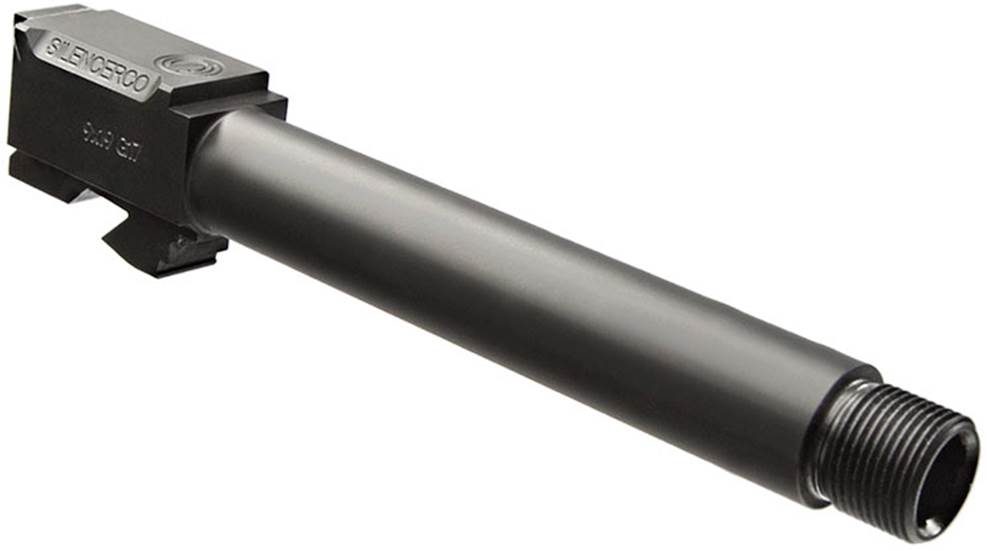 SilencerCo has launched a line of threaded aftermarket pistol barrels. The Utah-based suppressor manufacturer says it is the first of several planned accessories expansions.
"The only thing better than a normal pistol barrel is a threaded pistol barrel," said SilencerCo CEO Joshua Waldron. "All pistol silencers require one. We noticed a market need for high quality pistol barrels and we stepped in to offer them."
SilencerCo will begin sales with most common Glock models this year, adding select Sig Sauer, Springfield XD  and Smith & Wesson M&P models in the first quarter of 2015. Barrels for Glock 17 and 21 can be purchased now on SilencerCo.com and will ship in late October.
For more information, go to Silencerco.com/threaded-barrels.