Gallery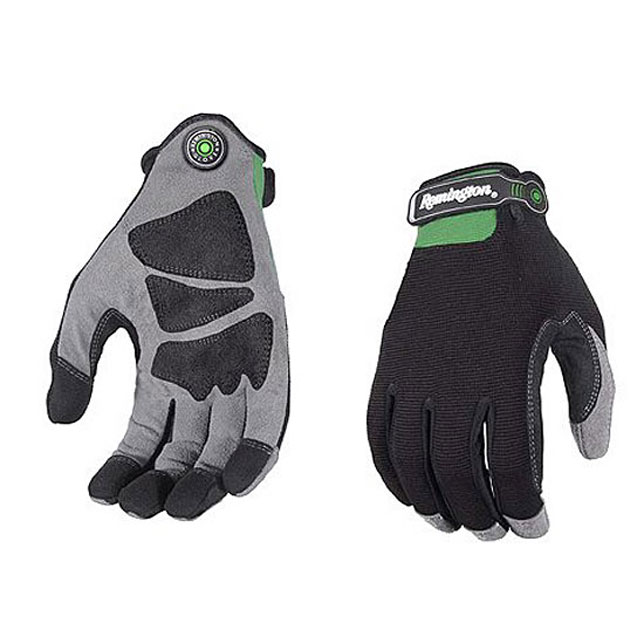 Remington General Utility Gloves
When it's time to get outside for some terrific shooting, there's usually plenty of work to be done. There's loading the truck, setting up camp and hauling firewood just to name a few. A good pair of all-purpose gloves come in handy. They can also be used as shooting gloves in a pinch.
Remington General Utility Gloves feature a spandex backing and a reinforced thumb, fingertips and palm for added durability and protection. The streamlined wrist system makes it easy to get in and out of these gloves while ensuring a secure fit.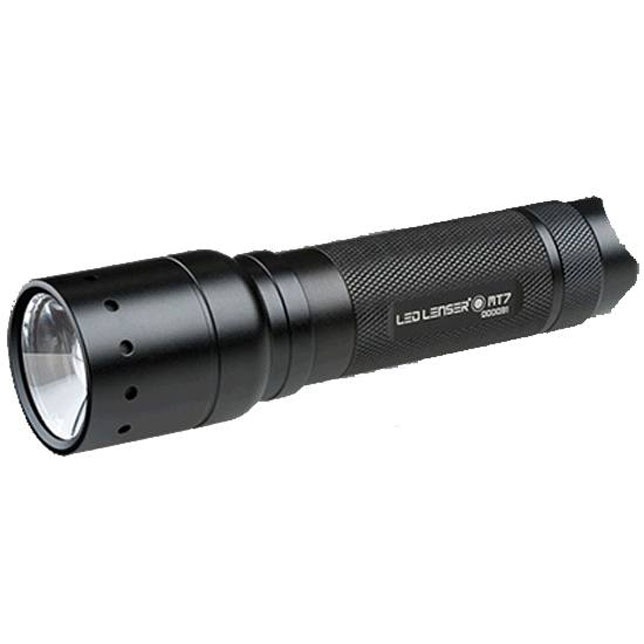 LED LENSER MT7 Flashlight
Nothing beats having the right flashlight on hand when you need it. The LED Lenser MT7 is a tactical flashlight featuring a unique light focusing system and glass-breaking tail cap. The eight programmable brightness settings allow the user to ramp the MT7 up to a blinding 220 lumens for one hour, or the light can be dimmed to stretch battery life out to 11 hours. The Focus Lock system keeps the focus-adjusting bezel from moving as the light is unholstered and reholstered during regular use. Powered by four economical AAA batteries, the MT7 is an ideal multi-purpose flashlight, not just for law enforcement, but for home, camping and self-defense applications.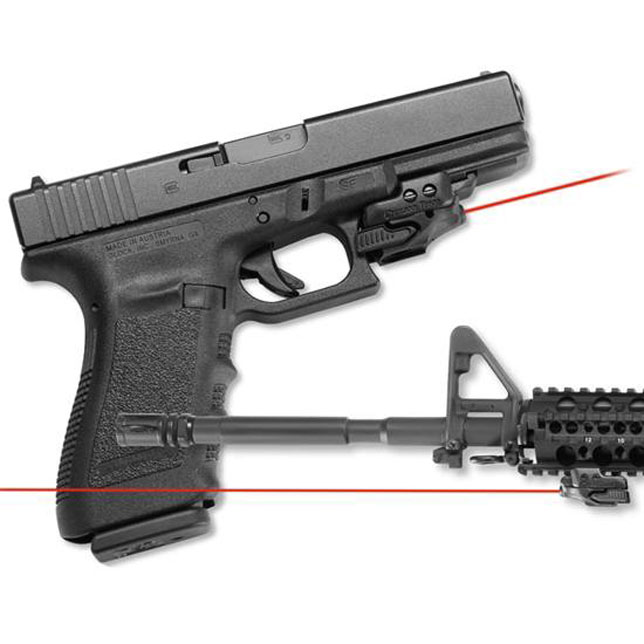 Crimson Trace CMR-201 Rail Master Universal Laser Sight
Crimson Trace is known for providing rugged, innovative laser sights at prices the Average Joe can afford. If there has been a down side to its products, it's been that most of them are intended for use with specific models of firearms. The highly anticipated CMR-201 Rail Master Laser is the company's first universal-fit product. The CMR-201 is a switch-activated red laser sight for use on just about any rifle or handgun fitted with Picatinny or Weaver accessory rails. It performs just fine on tactical shotguns, too. You can plan on receiving over four hours of run time from a single set of batteries.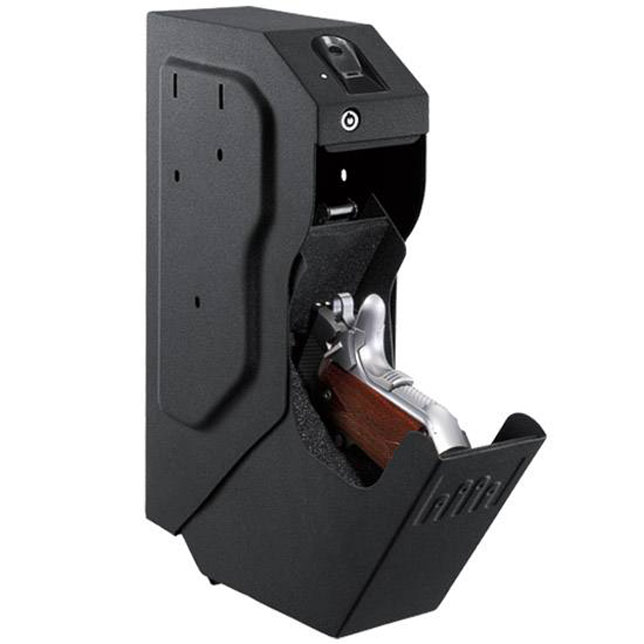 GunVault SVB 500 SpeedVault Biometric Handgun Safe
It can be tough to find that important balance between storing a handgun safely while keeping it accessible. Gunvault provides a variety of handgun strong boxes, i.e. mini vaults, with quick access lock mechanisms. A recent addition to its product line is the Speedvault SVB 500. The Speedvault mounts to vertical surfaces, such as the interior of a desk or closet. The programmable biometric fingerprint reader keeps unwanted users out while providing authorized users access to a pistol or revolver in less than two seconds. The SpeedVault is constructed of 18-gauge steel and arrives with a multi-angle mounting bracket and a limited one-year warranty.
BLACKHAWK! Storm Single-Point QD Sling
This quick-detach, 1.25-inch webbing, single-point sling is built to last. A removable "MASH Clip" provides quick and positive firearm attachment. It is encased in elastic for silencing and adds an additional 6 inches of webbing for optional sling length adjustments. Above the MASH clip is a 300-pound test side-release buckle for convenient firearm attachment or removal while still wearing the sling. Use with rifles or shotguns, and to successfully stabilize over-sized rifle-action pistols.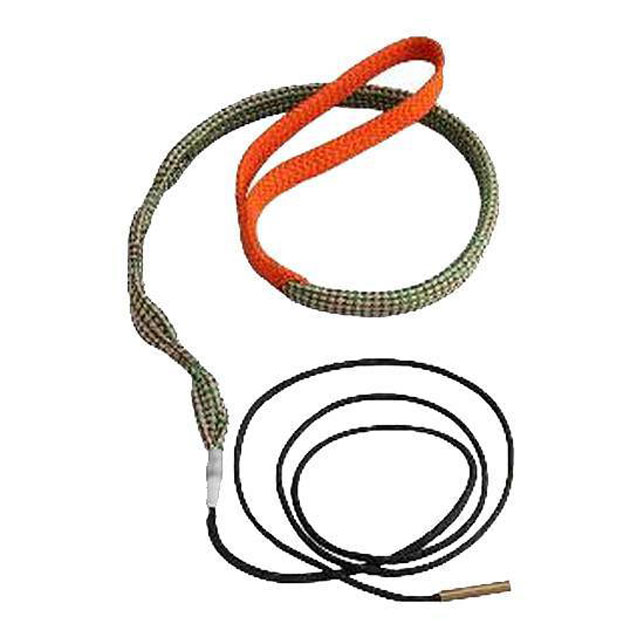 Hoppe's BoreSnake
The Hoppe's BoreSnake Bore Cleaner cleans a bore in less than 10 seconds with 160 times more cleaning area than a standard cleaning rod patch. The integrated bronze brush breaks hard lead and fouling loose while the woven cotton floss that follows removes it from the bore. The brass-weight on the end of the cord is stamped with the bore size and slips easily down the barrel. The BoreSnake Bore Cleaner has no exposed metal to damage the rifling or crown of your barrel and since it's completely portable, the Bore Snake can be used at home, the range or the hunt camp.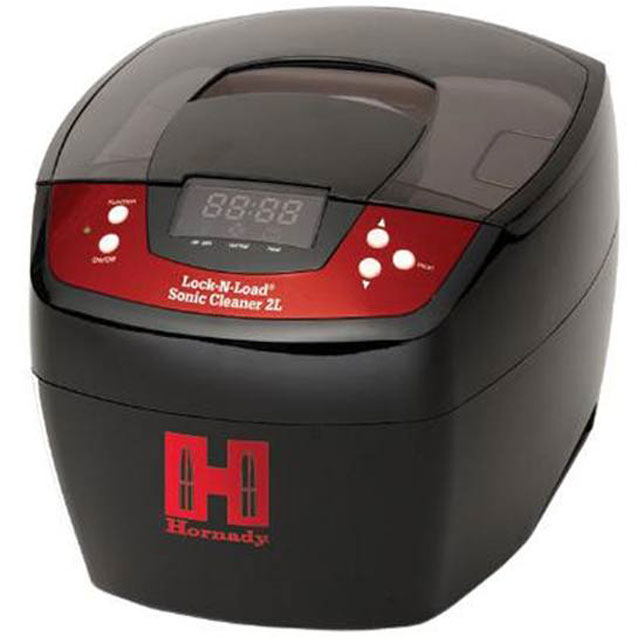 Hornady Lock-N-Load Sonic Cleaner
Cleaning gun parts can be a real chore. Scrubbing and scrapping away carbon build up and fowling is usually time consuming and messy. Hornady makes the process of getting gun parts and brass cartridge cases sparkling clean much easier with its two-liter Lock-N-Load Sonic cleaner. Filled with Hornady's One Shot Sonic Clean Solution, the micro jet action of this sonic cleaner removes carbon residue and other debris. The five to 30 minute timer allows you to choose the appropriate cycle for your application.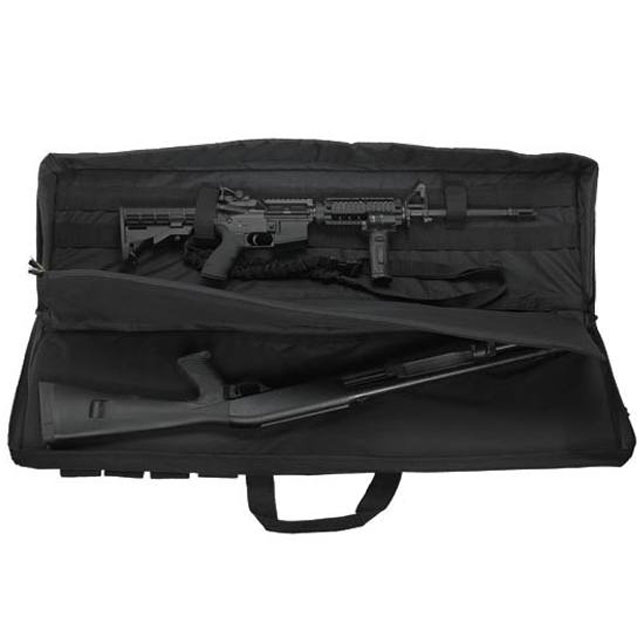 US PeaceKeeper Tactical Combo Case
These days it's not uncommon to see folks toting multiple long guns to the range for practice or shooting competitions. US PeaceKeepers specialize in providing rugged shooting bags designed for military and law enforcement personnel at a reasonable price. This 43-inch double-gun case has a padded divider, water-resistant denier nylon and lockable double zippers work to protect shotguns and rifles. This case features reinforced wrap-around handles, four magazine holders and a padded front compartment containing 24 shotgun shell elastic loops along with an ID pocket.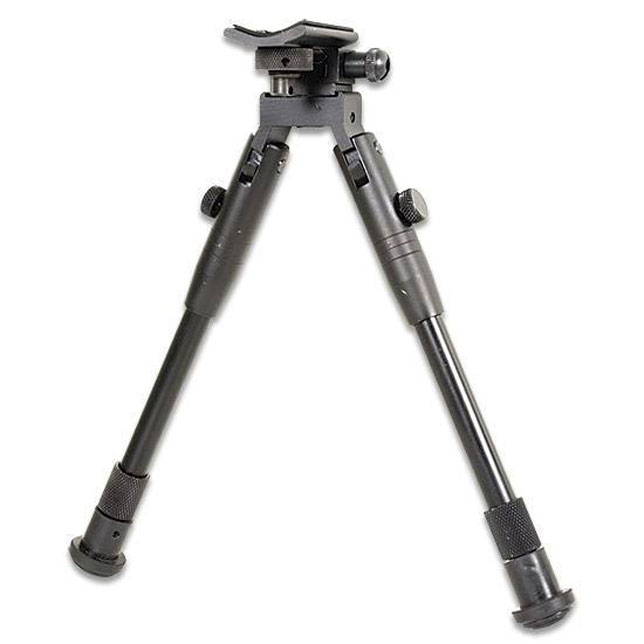 Leapers UTG Universal Shooter's Bipod
This high-tech bipod arrives ready to use with both traditional and tactical rifles. The Posi-Lock legs fold out of the way and the direction-adjustable mount allows for about 10 degrees of left-to-right swivel without moving the legs. With an adjustable height ranging from 9 to 11 inches, it features both a Picatinny mount and swivel stud adapter for attachment to most rifle configurations.