by
posted on January 5, 2022
Support NRA American Rifleman
DONATE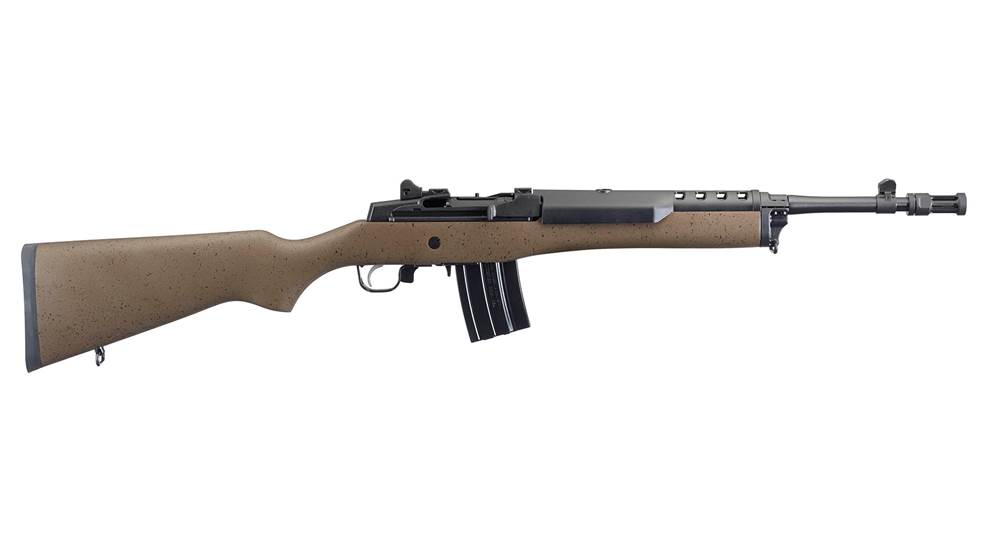 In 1967, Ruger embarked on an ambitious project. The task was to shrink the M14—the select-fire, 7.62 NATO-chambered rifle that replaced the U.S. military's venerable M1 Garands in 1959—to a more nimble firearm with the same performance and reliability. Adding to the challenge was the fact that the new firearm also needed to run .223 Rem. cartridges.
The task was a formidable one, but after six years of design work and exhaustive testing, the first Mini 14 was unveiled in 1973. Full scale production followed the next year.
The firearm featured a variety of innovations and cost-saving alternations that would have made it a serious contender against the M16 that was ultimately fielded by U.S. Army. The timing was poor, according to Bill Ruger, although a semi-automatic version is offered to this day by Ruger. It continues to be a popular choice and a standout in the company's long list of time-proven performers.  
Despite similarity in name, the manner in which the M14 and Mini-14 gas systems operate is not the same. The M14 uses a piston, operating rod, gas plug and gas cylinder. The Mini-14, on the other hand, employs a Garand-style breech bolt locking system, a fixed-piston gas system and self-cleaning, moving gas cylinder.
Enthusiasts added Mini-14s to their collections in steady numbers after its introduction, but when it started appearing with "Mr. T" in "The A-Team" it went mainstream. Those regular appearances in the hands of the crime-fighting quartet on the television series—from season two in 1984 until ratings dropped in 1987—put the gun on nationwide display.
Today Ruger offers two distinct families of the Mini-14 (not including the Mini-30, which is a variation chambered in 7.62x39 mm). There are 11 versions in the Ranch line and six Tactical models. All are chambered in 5.56 mm NATO.
Every Ranch model has an 18.5", cold hammer-forged barrel. Stocks available include wood, synthetic, camo patterns, wood laminate and even an engraved hardwood. Their solid steel receivers are drilled and tapped for Picatinny rail mounting and the rifles ship with one, along with scope rings and a pair of magazines (capacity of 5 or 20 cartridges, depending on model). MSRPs for non-distributor exclusives run from $1,189 to $1,359.
Tactical versions feature the same rugged, optics-ready construction, but barrels are threaded. Most ship with a flash suppressor and they measure either 16.12", 16.15" or 20". Stocks are either synthetic or speckled hardwood. Magazine capacity is 20 cartridges, and the carbines ship with two, along with the Picatinny and scope rings. MSRPs run from $1,259 to $1,399.