by
posted on August 11, 2021
Support NRA American Rifleman
DONATE
Watch this American Rifleman Television segment of Rifleman Review from 2019 to learn more about the Winchester XPR Hunter Vias, which is now discontinued.
The XPR series of bolt-action rifles has been one of the main Winchester Repeating Arms flagship rifle models for a while now, with several different versions available set up for specific needs. The XPR Hunter versions are geared specifically for sportsmen, weighing in under 7 lbs. and chambered in a variety of popular and niche cartridges, including .350 Legend, 6.5 Creedmoor, .270 WSM, 30-'06 Sprg. and .338 Win. Mag. to name a few, in barrel lengths of 22", 24" and 26".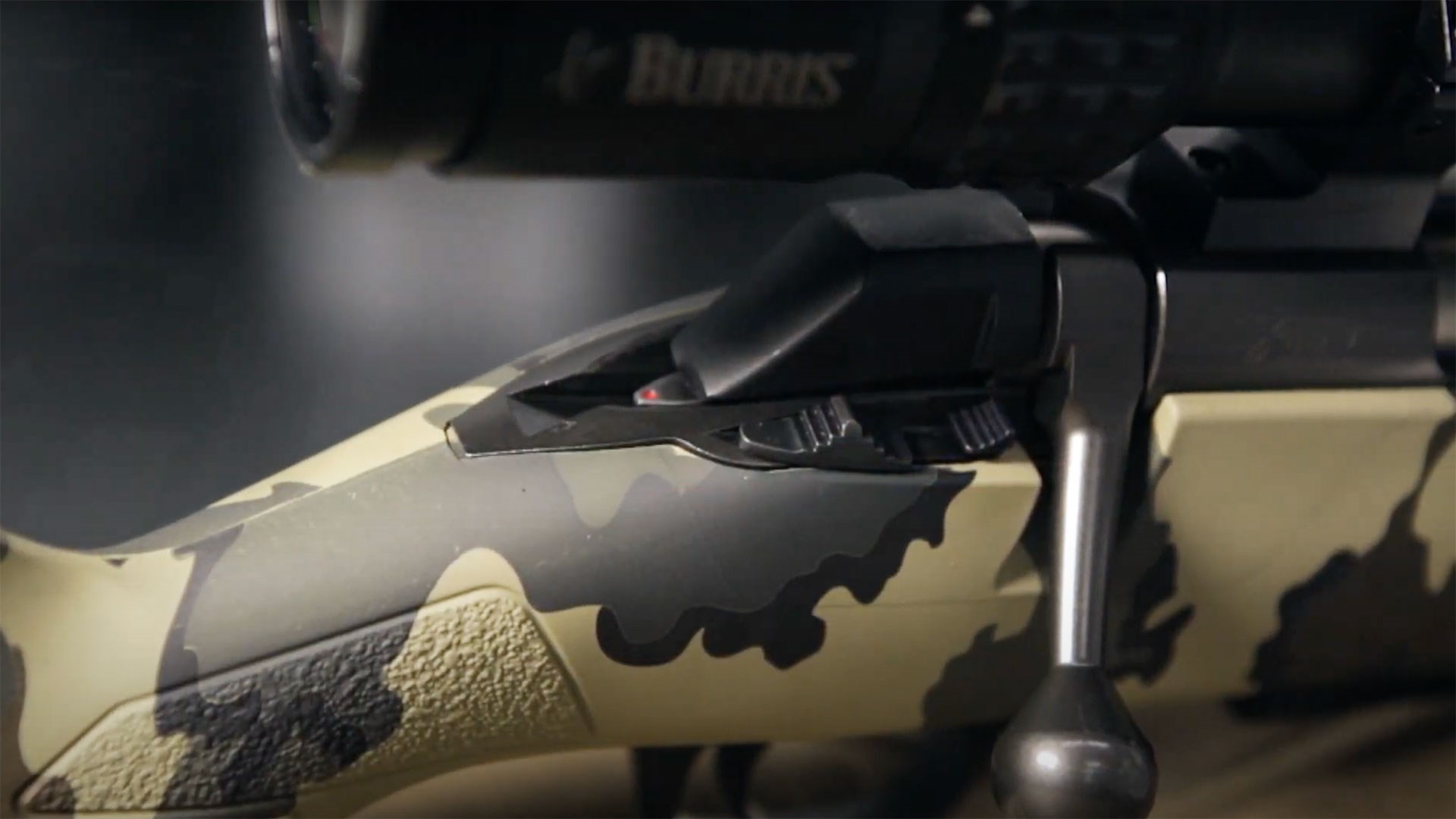 A close-up view of the Winchester XPR Hunter Vias, focusing on the back of the action and three-position safety.
A gray Permacote weatherproof finish is used on the receiver and barrel. It comes with a detachable 4-round box magazine and a three-position safety, which either allows the user to lock only the trigger on the second position, or lock the trigger and action on the third position. The nickel Teflon coated bolt can also be easily removed for cleaning with the use of an unlock button built into the receiver. The XPR Hunter also comes with an adjustable M.O.A. trigger system.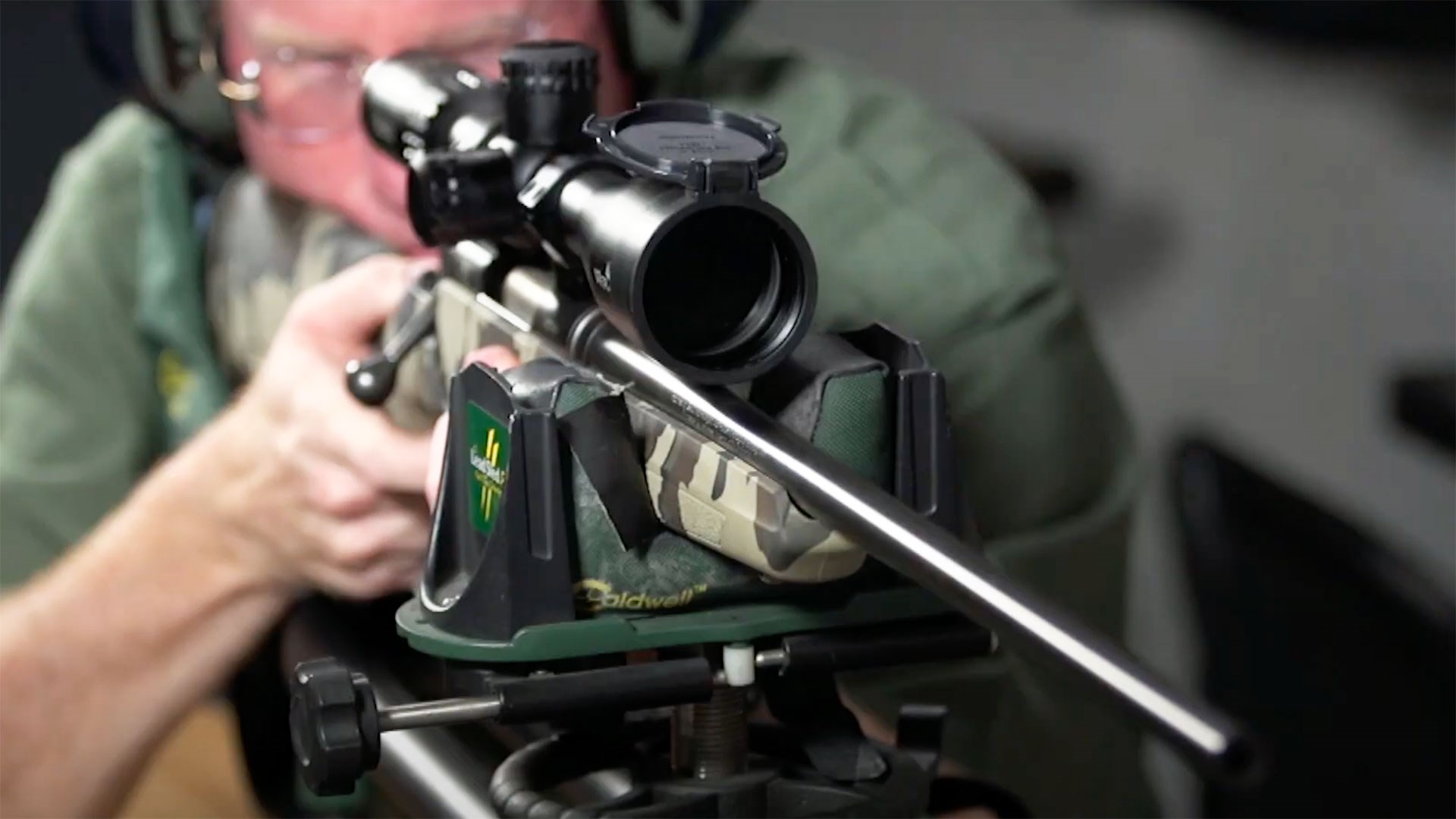 Firing the Winchester Hunter Vias on the range.
Finishing off the XPR Hunter Vias package is a composite stock with built-in Inflex Technology recoil pad to help lessen felt recoil and stippled areas to improve grip. This stock is finished with a KUIU's Vias camouflage pattern. The KUIU Vias camouflage pattern lacks the typical small details of rocks and leaves as found in other popular hunting camouflage patterns, instead being a more macro pattern using different solid colors. The contrast of these colors help to break up the outline of the rifle and mask movement.      
To watch complete segments of past episodes of American Rifleman TV, go to americanrifleman.org/artv. For all-new episodes of ARTV, tune in Wednesday nights to Outdoor Channel 8:30 p.m. and 11:30 p.m. EST.